Over the weekend Rick and I went to my hometown to meet with our wedding caterer. While we were there we obviously had to spend some time with my family and hang out with the kiddos.
I love to bake, and am always trying new recipes to share with my family. It's great because then I don't have to worry about eating it all myself...ha! I have been trying to find some delicious gluten free desserts, and have been experimenting lately by doctoring up gluten free cake mixes. I have tried a few recipes completly from scratch, but tend to have more luck when I start with a cake mix.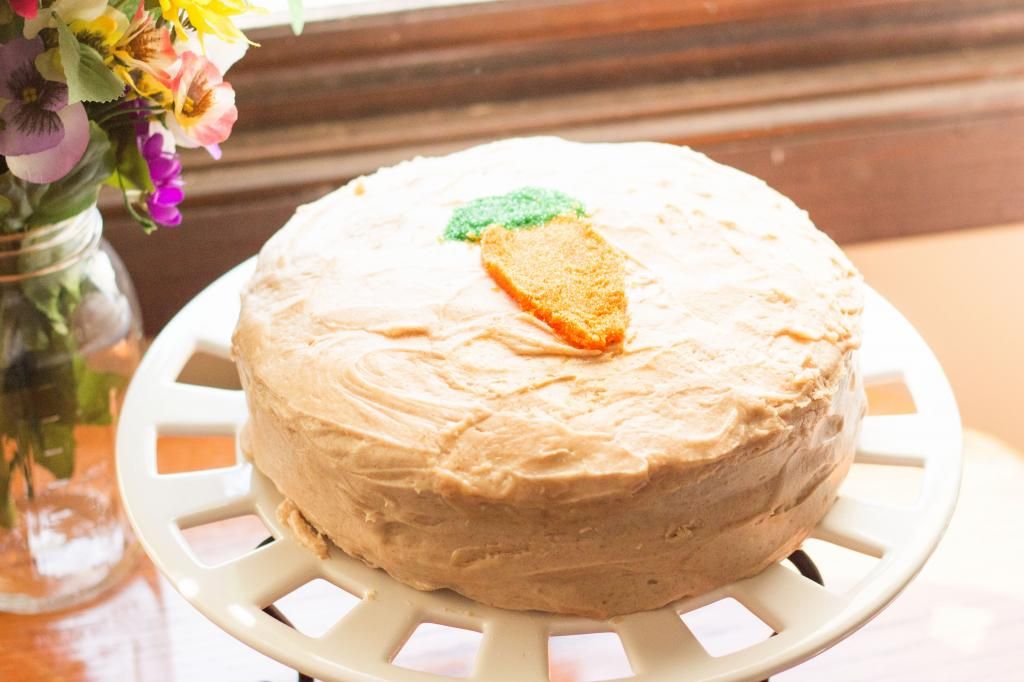 My favorite cake mix to use is Hodgson Mill's Gluten Free Yellow Cake mix. It's actually pretty inexpensive, compared to other gluten free mixes, and so far I've had pretty good results with this cake mix. I have also made a
Hummingbird Cake
, which I actually used as a start to create this recipe.
One of my tips is to substitute oil for butter in these gluten free recipes. When I use oil, they seem to not dry out as much. Now it will still dry out more than a regular cake mix, so make sure to wrap/seal really well, or freeze your cake if you aren't going to be able to eat it within a few days.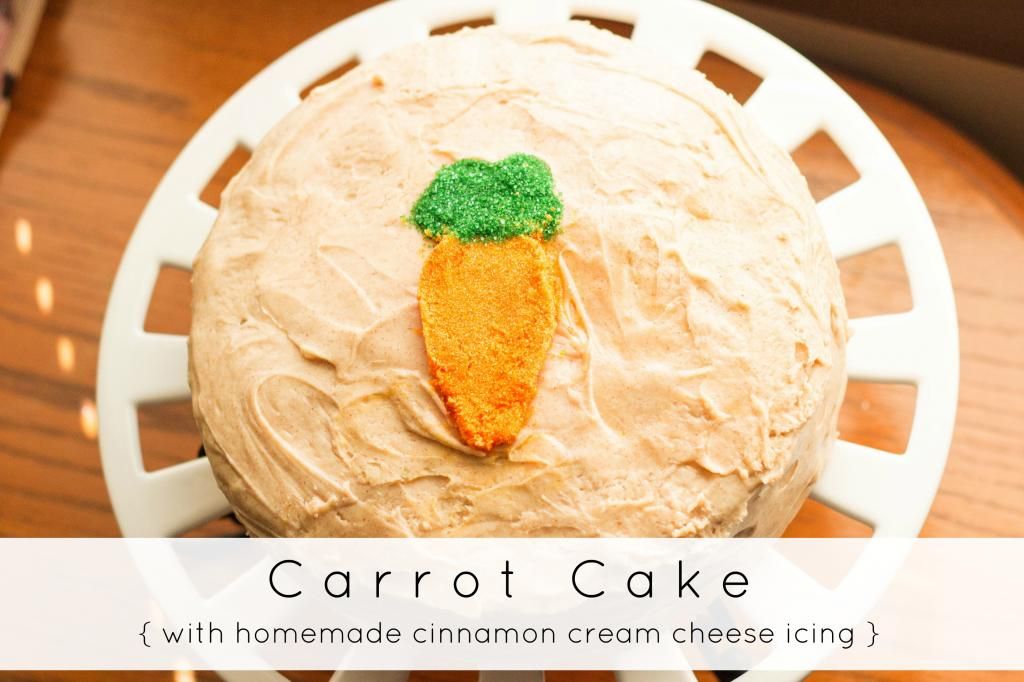 Carrot Cake
Ingredients:
1 can (8 oz) crushed pineapple in juice, undrained

1 box of yellow cake mix (I used a gluten free version)

1/2 cup vegetable oil

1 teaspoon ground cinnamon

3 eggs

1 cup shredded carrots

1 cup rasins
Cinnamon Cream Cheese Frosting (recipe below)
Directions:
1. Heat oven to 350°F (325°F for dark or nonstick pan). Generously grease bottom only of two 9-inch cake round pans, or a 13 x 9-inch pan with shortening; lightly flour or spray with baking spray with flour.
2.
Drain pineapple in colander set over a bowl, pushing pineapple against side and bottom of colander with back of spoon to squeeze out as much juice as possible; reserve juice.
3.

Add enough water, if necessary, to reserved pineapple juice to measure 1/3 cup. In large bowl, beat cake mix, pineapple, carrots, rasins, oil, cinnamon, pineapple juice mixture and eggs with electric mixer on low speed 2 minutes. Pour into pan.
4.

Bake according to box directions, or until cake springs back when touched lightly in center. When baked in 2 9-inch cake round pans I baked for 25 mins. For a 13 x 9-inch pan, you may need to baked for up to 35 mins. Run knife around side of pan to loosen cake. If you are removing from the pan, to make a layer cake, cook for 10 mins and then flip onto a wire rack. Cool completely, about 1 hour, and then ice with your choice of frosting.
Cinnamon Cream Cheese Frosting
Ingredients:
16 oz cream cheese, at room temperature
8 oz unsalted butter, at room temperature
6-8 cups powdered sugar
2 teaspoons vanilla extract
1 tablespoon cinnamon
1 tablespoon milk
Directions:
In a stand mixer, whip the cream cheese and butter until combined. Add extract, cinnamon, milk and half the powdered sugar. Slowly continue to add the remaining powdered sugar until desired consistency.
It helps to have a cute little helper when you are decorating. We actually used her carrot shaped cookie cutter (which my Mom had purchased for her to play with playdough), to make the sugared carrot on top. My Mom just colored some sugar with yellow and green food coloring and then we piled the sugar within the carrot-shaped cookie cutter, and it added a little decorative touch to the cake. Izzie was super excited to get a piece of cake with lots of sugar on top!

Follow Me: