Today for Wedding Wednesday I wanted to talk about rings. Particularly because our wedding bands have been our recent purchase, and will be in next week...yea! I have more on that later in this post, so keep with me here. But first I wanted to talk about my engagement ring. I'm always curious when couples get engaged if they picked the engagement ring out together, did the girl drop subtle (or not so subtle) hints, or did the guy just do an amazing job all his own.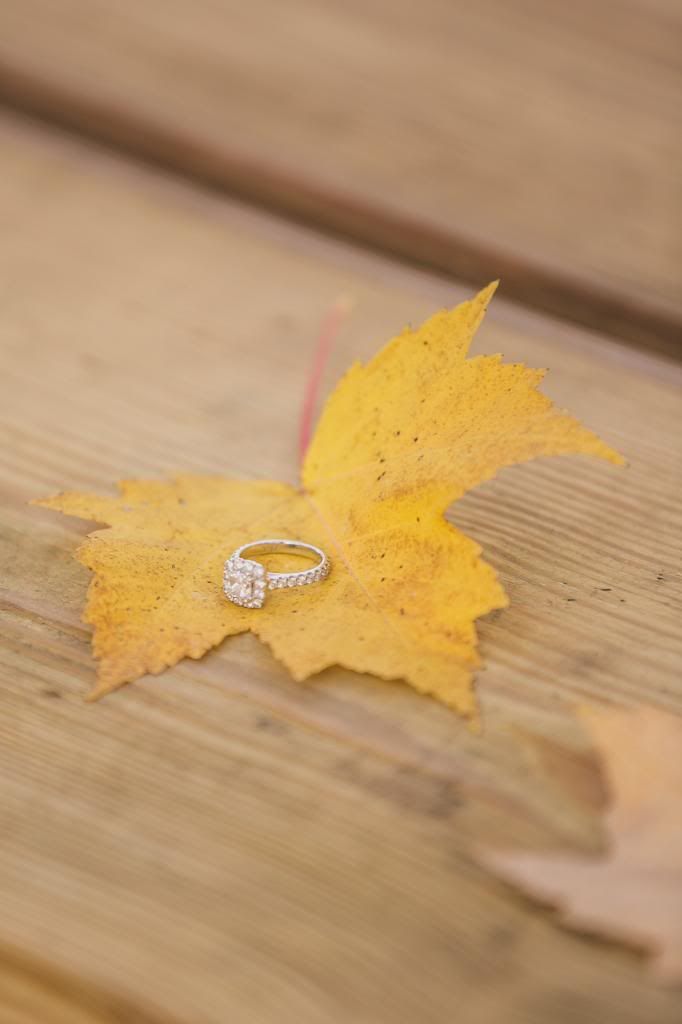 Well in our case, about 4 or 5 months before we got engaged we were at the mall doing a little shopping. As we were walking by one of the jewelry stores I was like "hey Rick we should stop in and look at rings. You know if you decide between now and the next 10 years that you want to buy me a ring."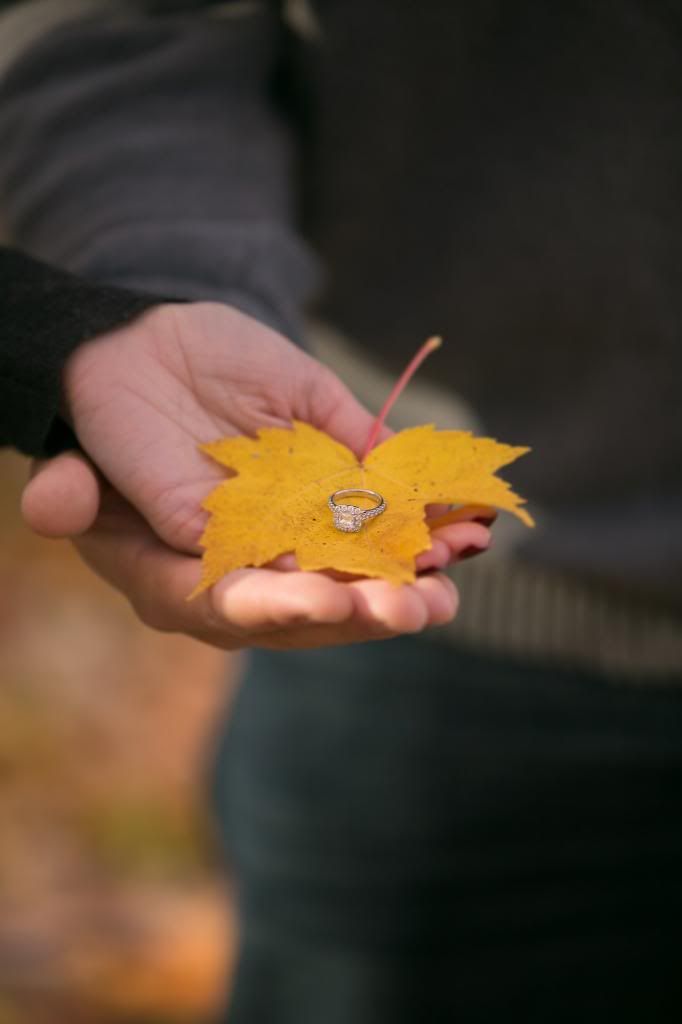 I think I really caught him off guard because he might have started to sweat. We walked around the mall for another 20 mins or so, stopped off at the food court and got a snack, and then finally went back into the jewelry store.
There were two ring types that I had always liked, so we looked at both of those ring types, and I'll admit I kind of fell in love with my ring. I think Rick realized that was the one, but I didn't want to be pushy, and wanted him to pick out the ring he liked and felt was the right one for me. We left the store with one of the promo catalogs, and that catalog sat on our counter top for the next couple of months. Every time I walked by I would stop, look at the rings, and say something along the lines of "look at all of the pretty sparkly rings!"
When Rick proposed I'll admit I thought I was dreaming when he opened the ring box and the ring that was my favorite was in the little box. There was a part of me that was like, is this really for me? I think I might have actually said that. I was afraid to touch it in case it wasn't real...ha!
So a few weeks ago we stopped off at the jewelry store and picked out our wedding bands. My band matched my engagement ring so that was a no brainer. Rick then moved on to picking out his band, and I think it totally fits his personality.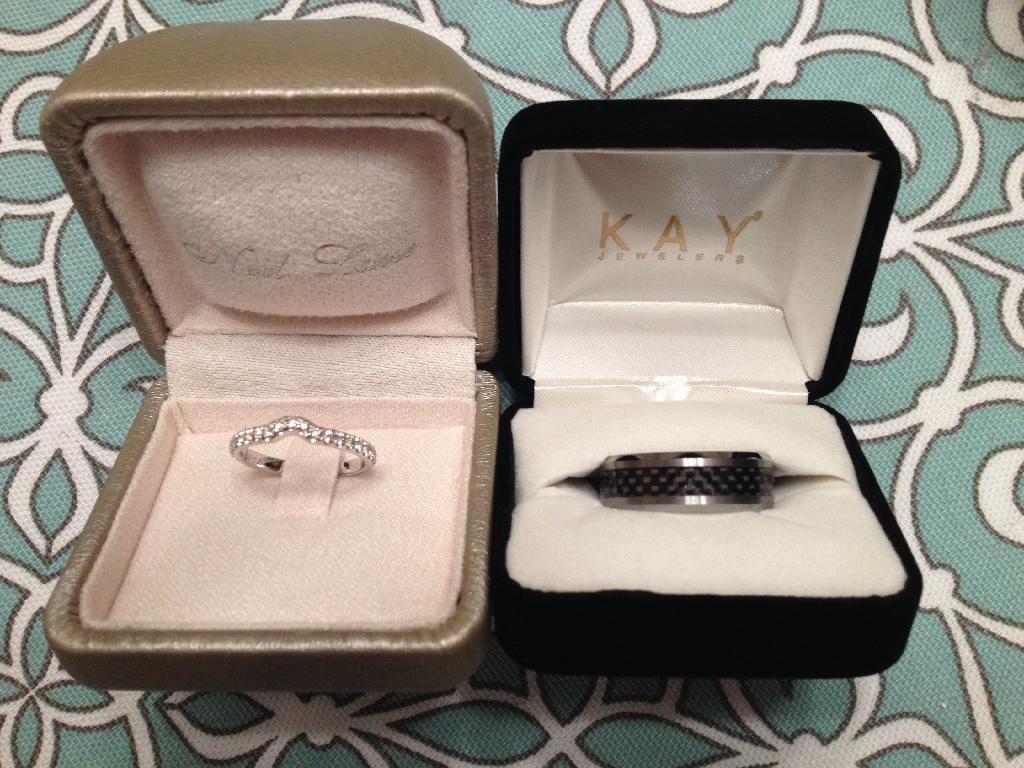 These are actually the stock rings (and yes mine is upside down in the pic). Both of us had to have ours special ordered to our size, so while we wait for ours to come in, we were able to take the stock sized rings home, and then when ours come in we will bring them back and trade them in. So technically these aren't the actual rings, but I thought it was still fun to share.
I actually got a phone call yesterday that Rick's is in, and mine should be in next week, so we are excited to go pick them both up sometime next week.
For those married and engaged girls...how did your finance go about getting your ring? Did you have any input, or did you design it together. Or did he just do a great job on his own?
Linking up with:

Follow Me: