I have been looking for some cute kitchen decor, and have been obsessed with all of the glass canisters with labels on Pinterest lately. I came across these inexpensive glass canisters at Walmart the other day and thought they would be perfect for a quick and easy DIY.
This DIY took less than 5 mins, and cost less than $30 for 3 canisters + a ton of left-over chalkboard labels for future projects.
Supplies:
--
Glass canisters
($7.99 for large; $4.99 for small)
--
Chalkboard labels
($6.89 for 12 chalkboard labels)
-- Chalk
-- Stuff to fill
Directions:
As I mentioned above, you can find the glass canisters almost anywhere (Walmart, Target, Meijer). The chalkboard labels came from Staples. I found it easiest to write out what I wanted on the label before I placed it on the canister. Place your label on the canister and fill with whatever. Please note that these canisters are not airtight, so I am not sure if I would fill with sugar or flour or other items that might spoil if moisture gets inside.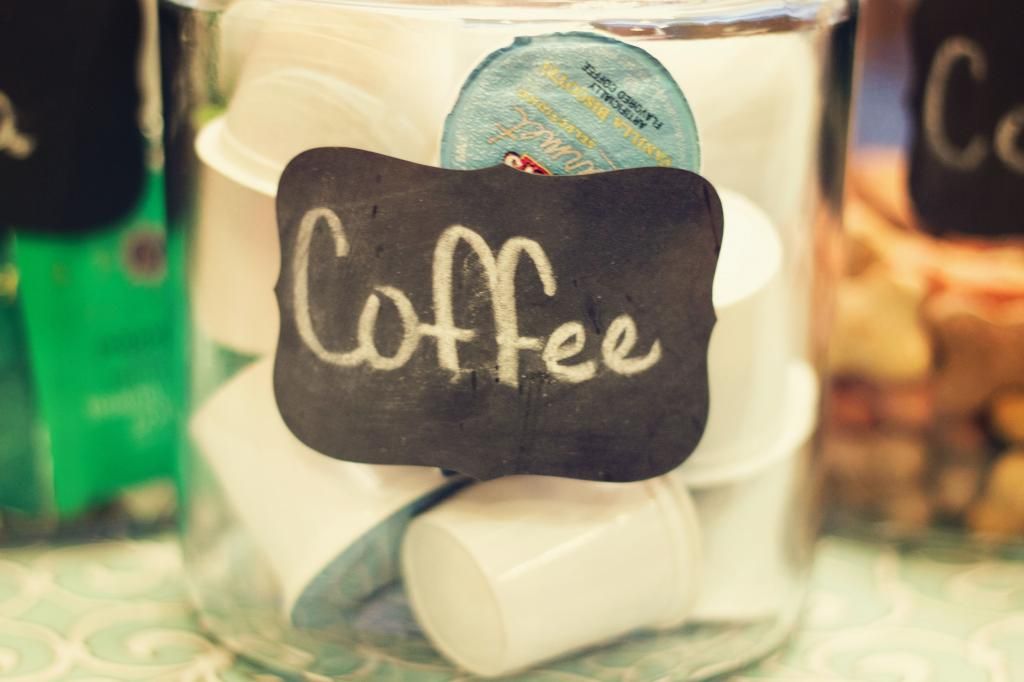 I filled the smaller canister with K-cups and placed next to my Keurig. I then placed some pup cookies and tea bags in the two larger canisters and placed on our island.
I love how they turned out and how I can easily switch out the contents and quickly change the label. I have a ton more chalkboard lables, so now I just need to find some other things to label!!
What would you place in canisters?

Follow Me: