Happy Monday! It's been a nice refreshing weekend, and I feel like I'm back into the groove of things and getting posts back on the blog. Do you just ever need time to step away and refresh?
We had an amazing weekend and of course the beautiful weather only made things better!
We kicked off the weekend with a special someone's birthday!
He requested my
carrot cake with cinnamon cream cheese icing
, which is a perfect spring-time cake. Perfect to have as left-overs for Easter also!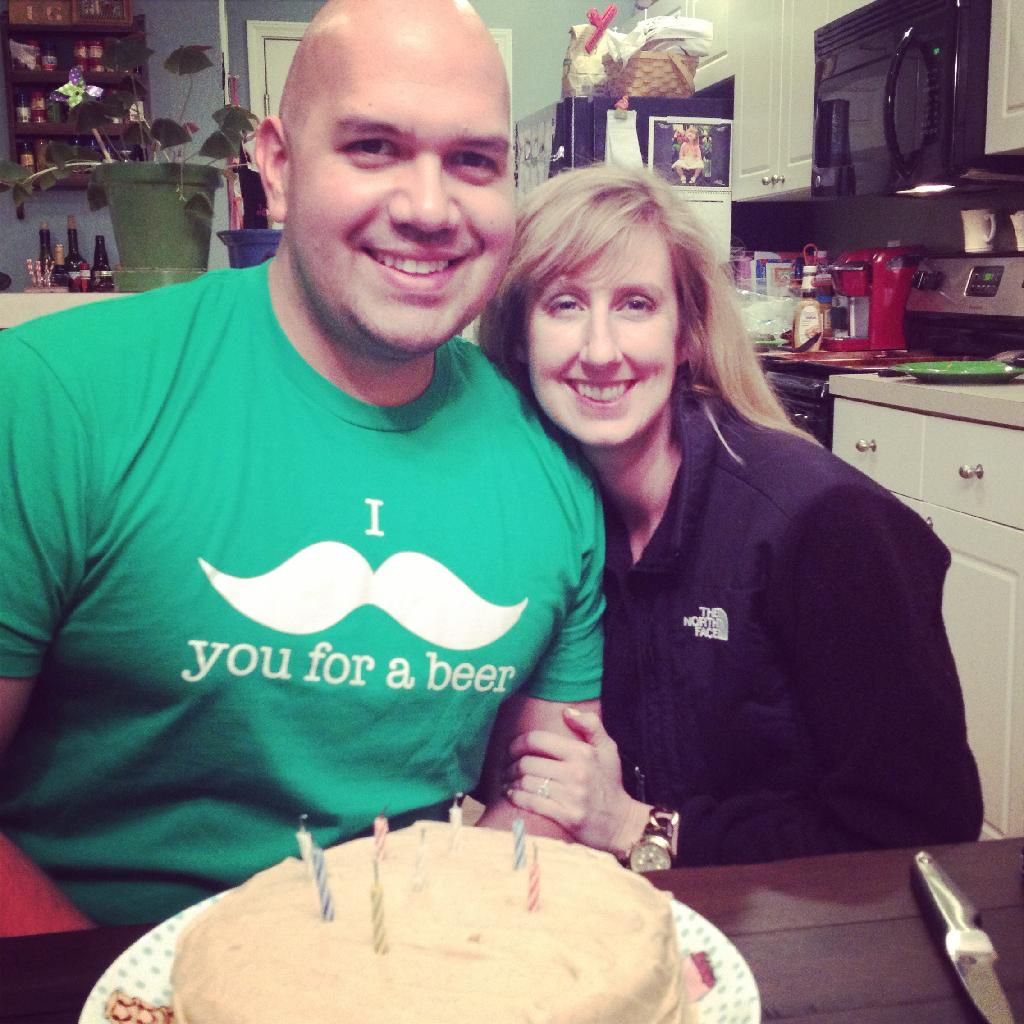 We also had a little day date on Saturday, which I am planning on recapping later in the week.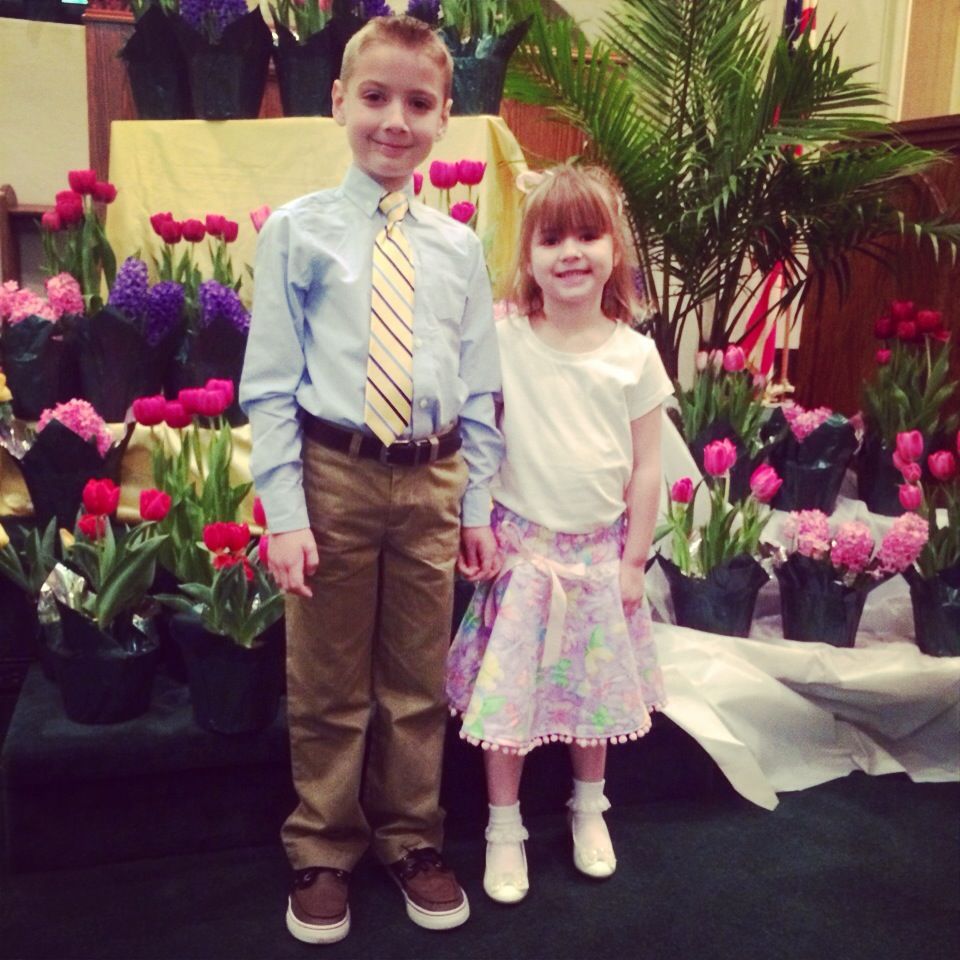 Then on Sunday we drove to Zanesville to meet up with the family for the Easter morning church service, and then lunch.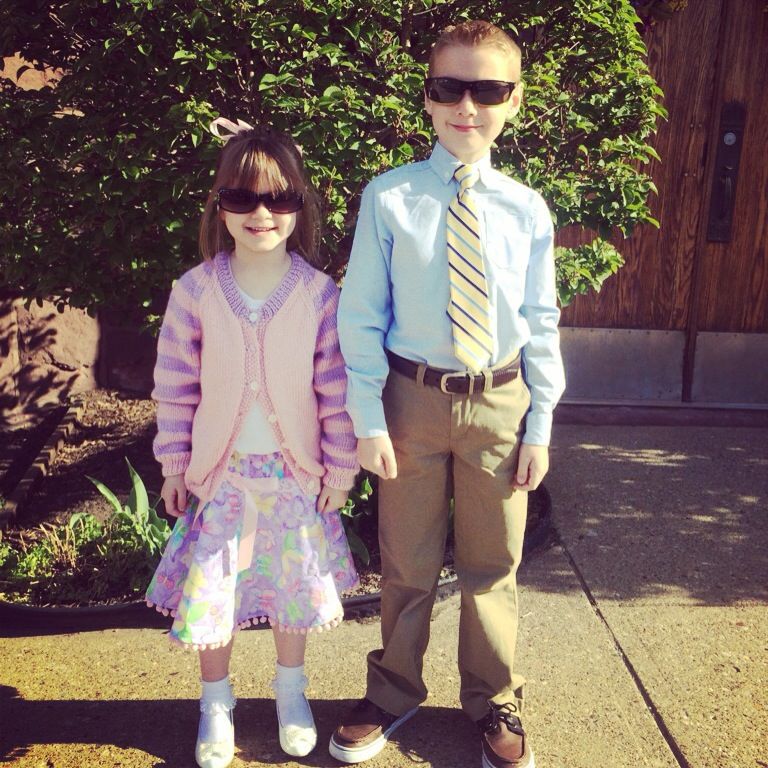 Look at these little punks! When did they grow up?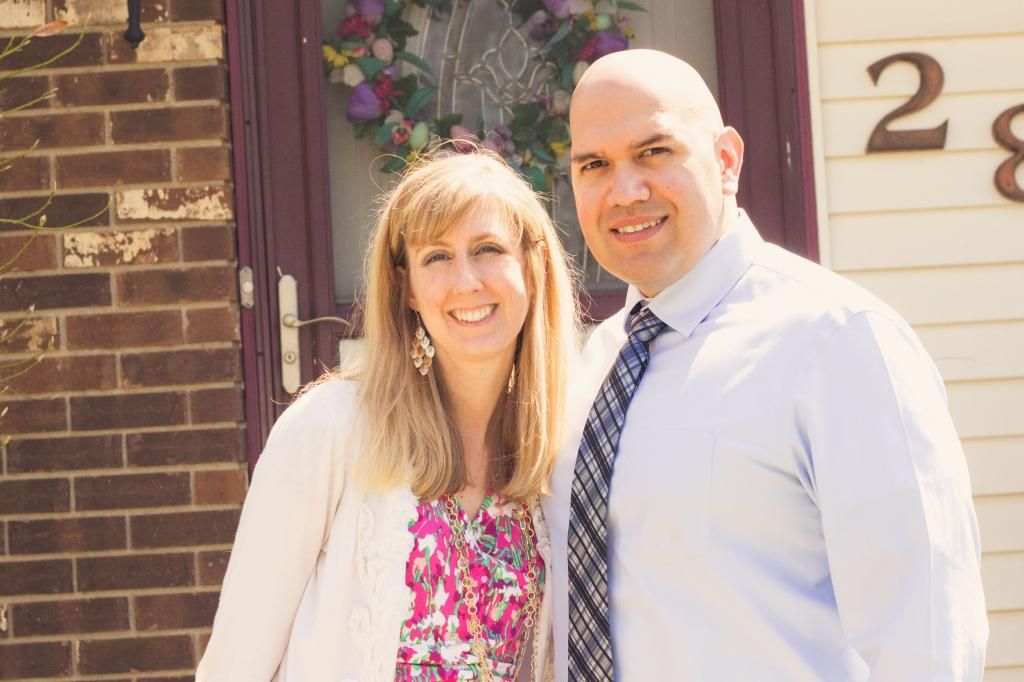 Then a few pictures back at my parent's house before a delicious lunch.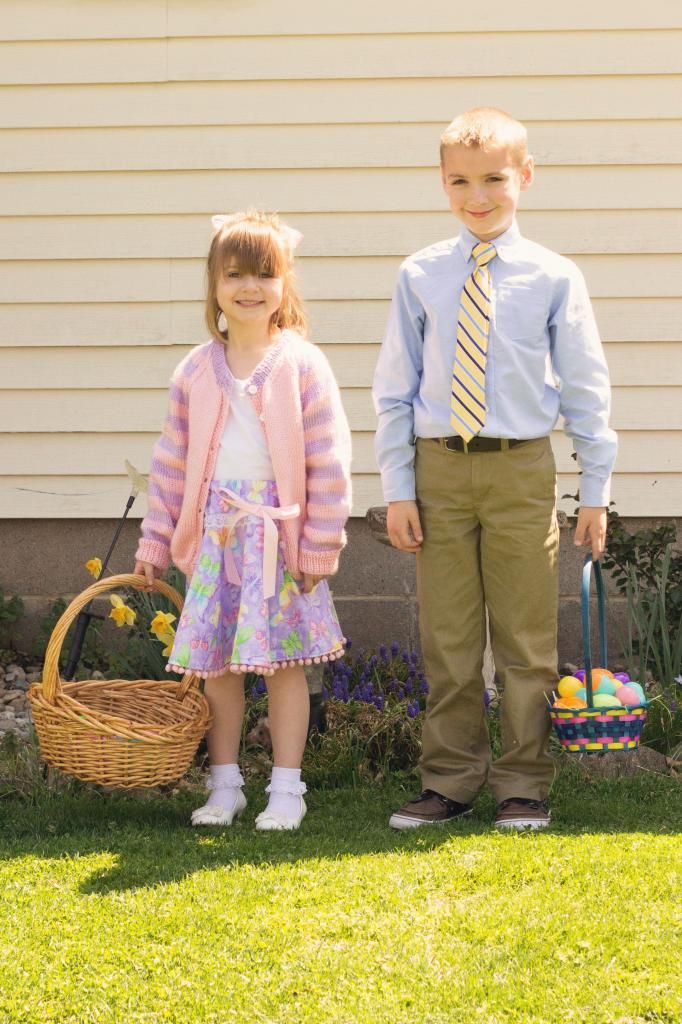 After the kiddos searched for Easter eggs we had to convince them for one more pic before they changed out of their Easter clothes. My Grandmother made Izzie's sweater, and my Mom made her skirt. She looked very Eastery in all off the purple and pink colors!
I love all of the tulips this time of year, and my Mom had this one tulip blooming in her flowerbed. I'm hoping to plant some bulbs this Fall so I can hopefully enjoy some tulips and daffodils next Spring.
I also wanted to share some of my Spring/Easter decor from around the house. I totally meant to take pictures and post a few weeks ago, but better late than never.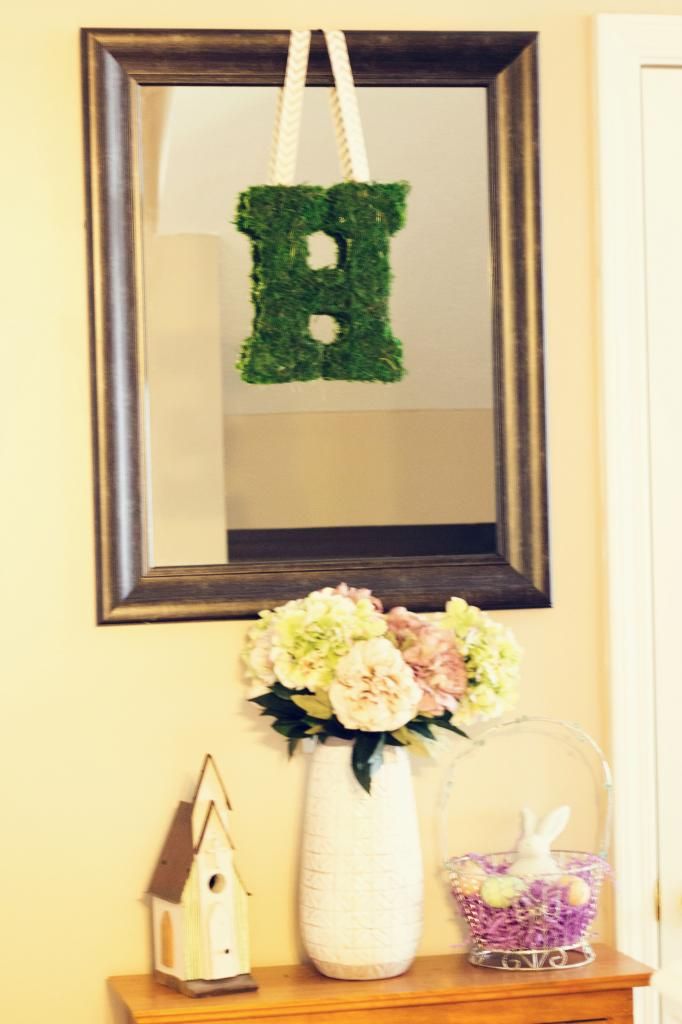 I made this fun moss letter to hang in the entry way. DIY tutorial to come...some day :)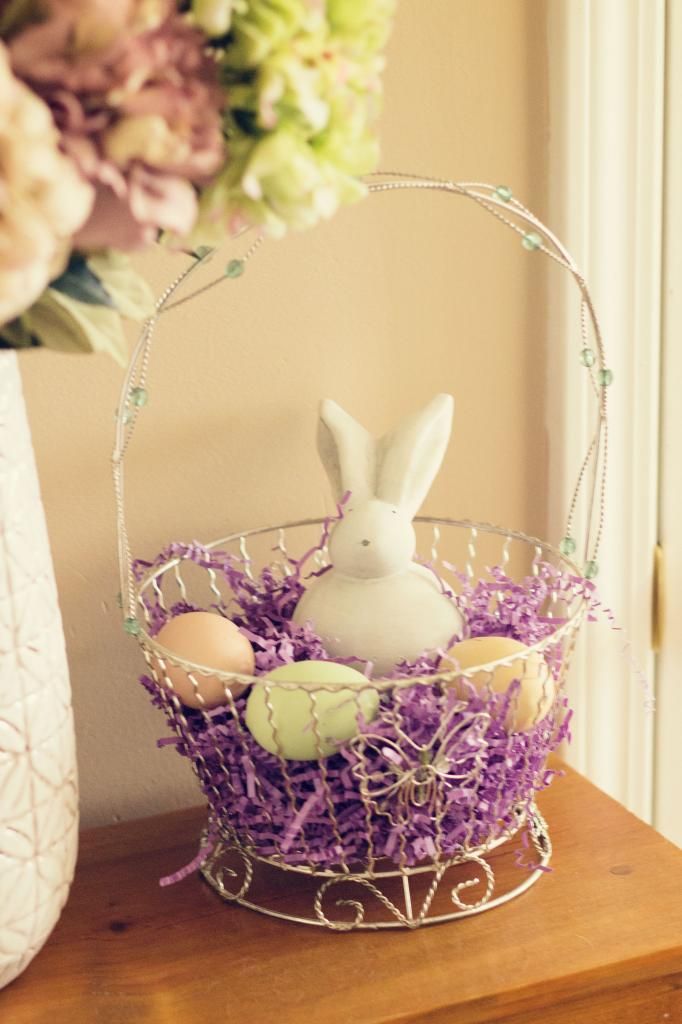 Cute bunny that I got from Pier 1 last year.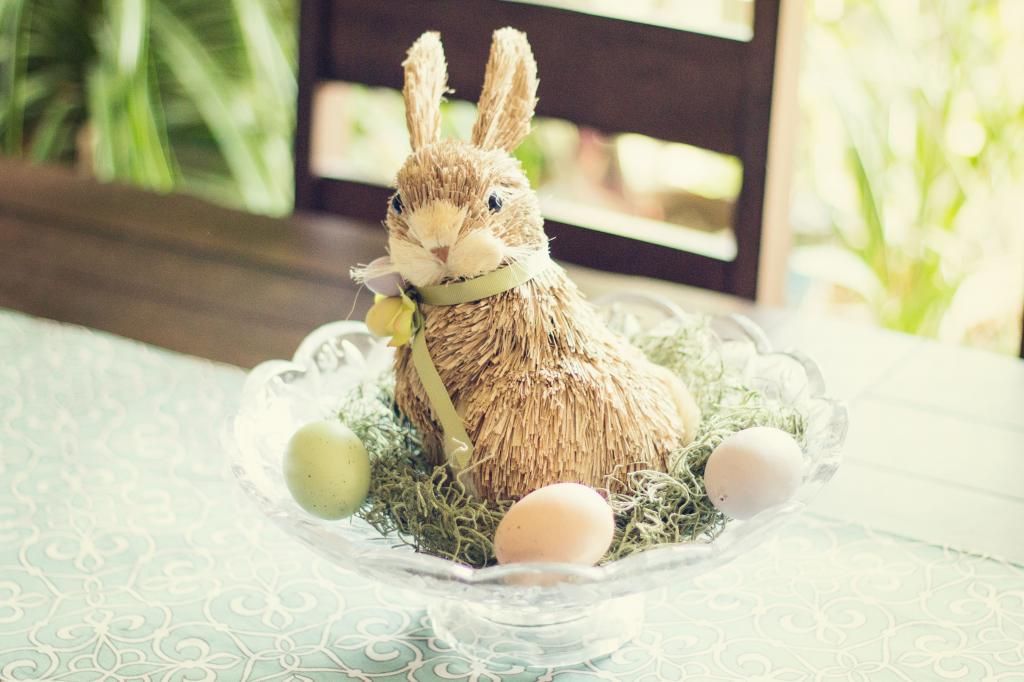 My centerpiece this year is similar to last year. My friends and family think this bunny is a little creepy and it tends to stare at you when you are eating. It's like...do you really need that last piece of cake?? Ha!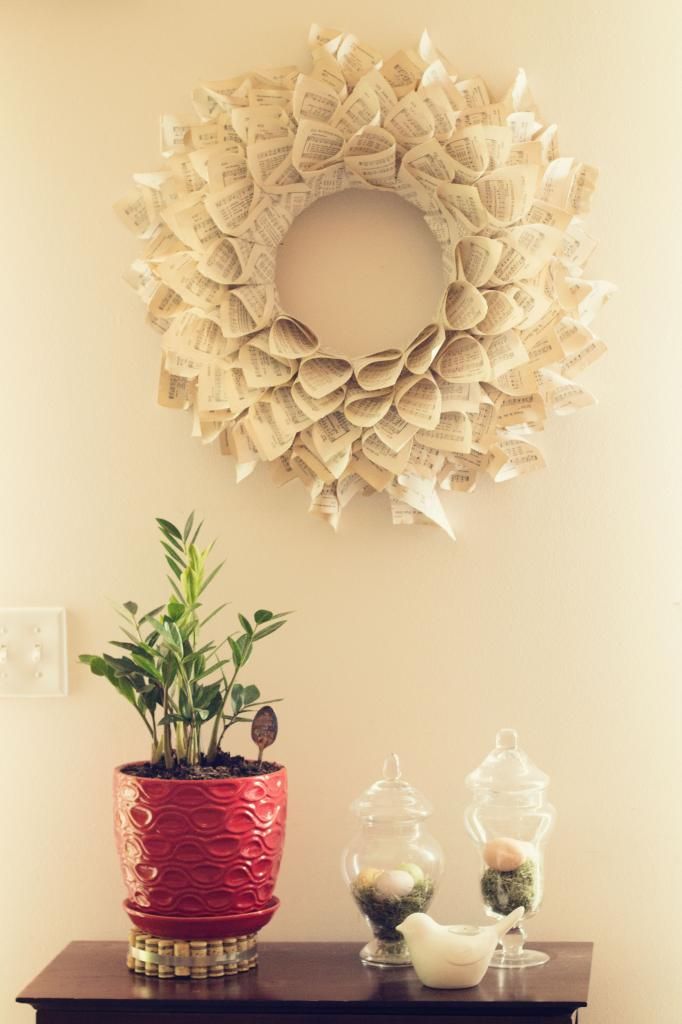 Still loving my
music pages book wreath
.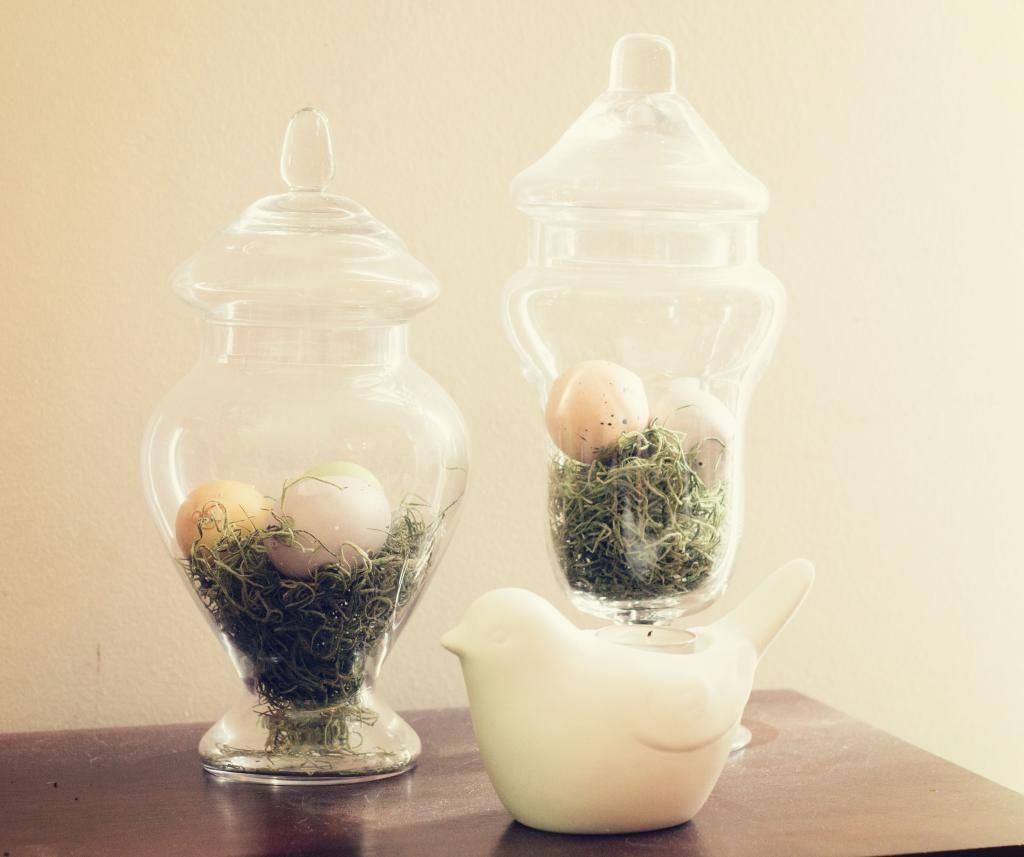 Same as last year, added some eggs to my apothecary jars.
You can find last year's Easter decorations
here
.

Follow Me: