Happy Friday all! Today's going to be a good day. I can just feel it. Do you ever have those days when you wake up and feel like something good is going to happen? Or maybe just something bad won't happen...ha! It's been a rough couple of weeks (let's be honest months) at work lately, but I'm feeling super productive today. Or maybe it's just my Starbucks finally kicking in. I hope I didn't just jinx things!!
So let's share some favorites shall we...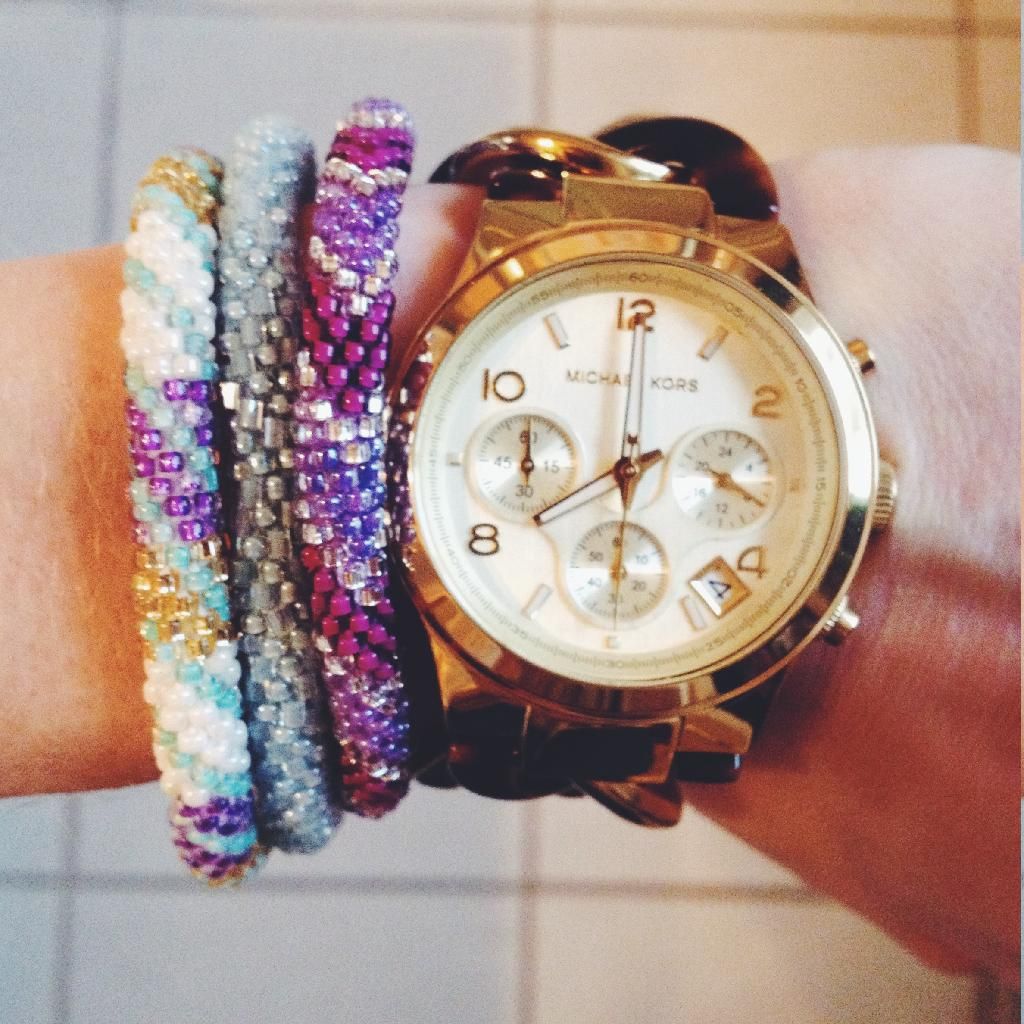 I am loving these Lily and Laura bracelets that I found on
9th and Elm
. Let's talk
9th and Elm
first. It's kind of like
GroopDealz
or
Joss and Main
. You sign up and they send you emails every day with their daily deals. All of the items are handmade by independent designers and you can find anything from jewelry to clothing to bags to flip flops to scarfs. The possibilities are endless. Now back to the Lily and Laura bracelets. Lily and Laura have collaborated with artisans in Nepal who create these amazing bracelets and are paid more than a fair wage and have the freedom to work and be independent. They are made with high quality glass beads and each one is unique. Definitely check them out!
I have had some fun mail days these last few weeks. I came across this cute necklace on
GroopDealz
for I believe around $18, which I have seen other places for far more. I am also loving my
monogram chambray shirt
from
Miss Lucy's Monograms
. I am obsessed with chambray, and I wanted a monogram shirt to wear while getting ready on my wedding day. So check that off as having my wedding day getting ready outfit complete! I'm super lucky my monogram isn't changing since our last names both begin with "H", so I could technically wear now, but I'm holding off to make this super special.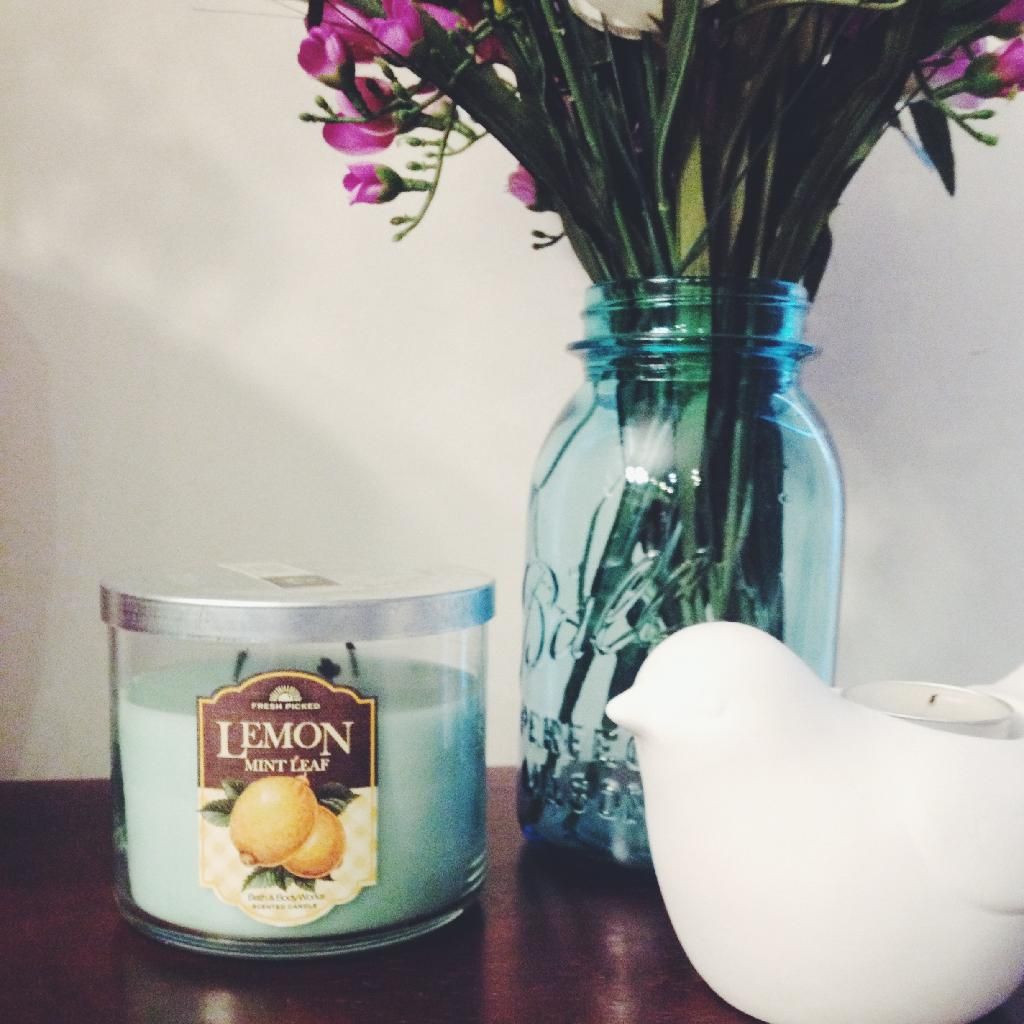 I know this
candle
has been at Bath and Body Works for over a year now, but I am super obsessed with it. It's the perfect Spring candle to burn. Every time someone comes over and I am burning it the minute they walk through the door they are like...what is that amazing smell! Rick thinks it makes the house smell like the Hilton. I guess that's a good thing...ha!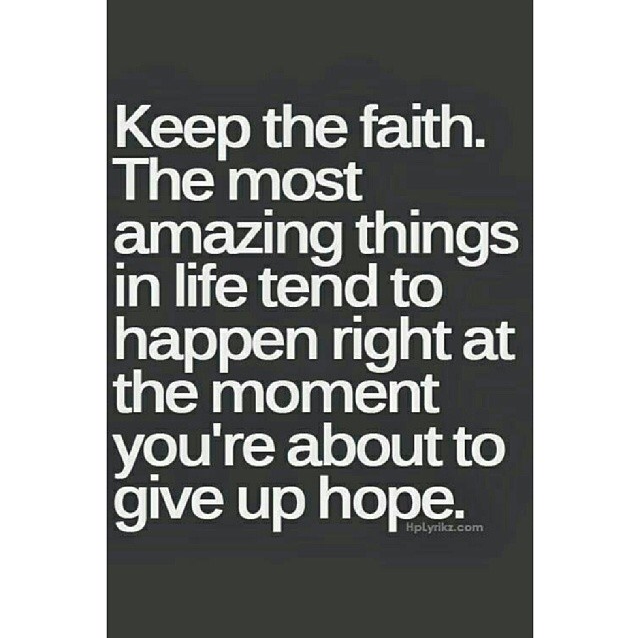 As I mentioned before, life has been a little rough lately, especially at work. Don't get me wrong, I have a blessed life, I am excited to be getting married in 2.5 months, and I am grateful to have a good job, but we have experience some layoffs and some people leaving, so we are all working a lot harder to make up for fewer positions. In addition we have a huge launch coming up...2 days after my wedding. So between wedding planning and being in launch mode at work, things are just a little overwhelming. Someone posted this picture on Instagram the other day, and I immediately took a screen shot to remind myself that you should never give up hope. It's true, because there have been times that I wanted to give up hope, and then something happens like meeting the most amazing man in the world.
Last but not least, my favorite brother had a birthday yesterday...on National Siblings Day by the way which I had no idea that day existed. I am excited to spend some time with him and my 2 favorite kiddos this weekend. Lots of fun is planned!!

Follow Me: