On Saturday, the Pioneer Woman shared a recipe for Nutella Krispie Treats on her show. I looked at Rick and said "do we need to try these?" And his response was "of course!"
I wanted to try and modify them a bit and use Rice Chex cereal instead of Rice Krispie cereal. Rice Krispie cereal has gluten in it, and there is a gluten free version, but I'll be honest I am not a fan of it. It has a really weird cardboardy taste to me. So I thought, why not use Rice Chex cereal, which is gluten free and isn't super expensive (as most gluten free cereals and other products are).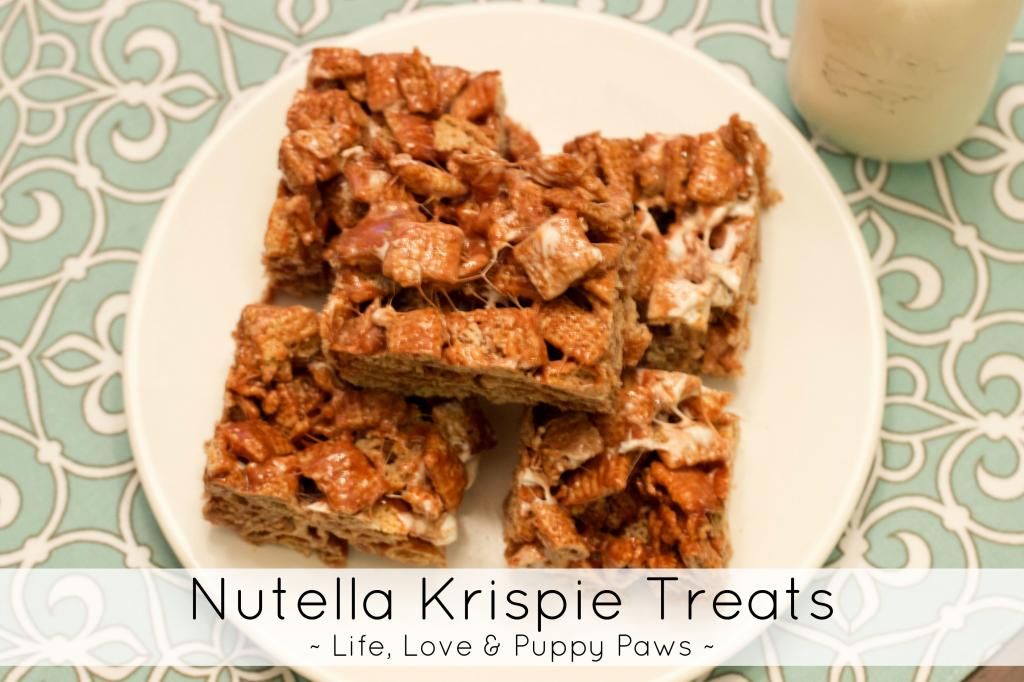 The Rice Chex cereal gave it a slightly different texture, but it was just as tastey! I made these for my two girlfriends when they came over for dinner over the weekend, and we all just loved them. I'll admit, I'm kind of obsessed with them, and CANNOT stop eating them!!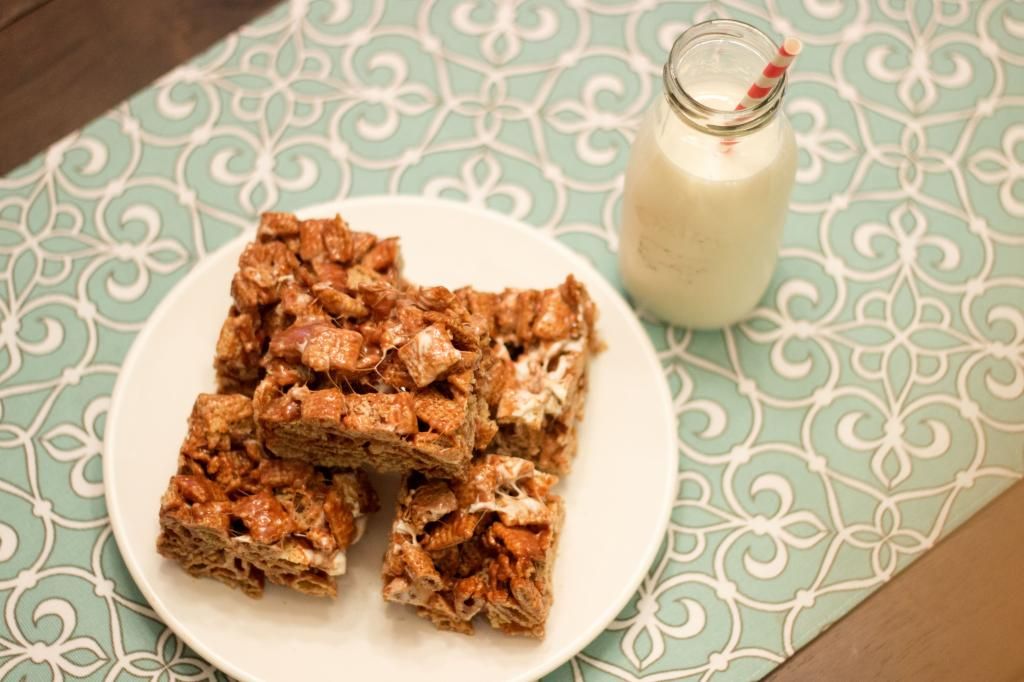 Nutella Krispie Treats
Ingredients:
6 Tablespoons

Salted Butter

10 ounces, weight

Large Marshmallows

1/8 teaspoon

Salt

1/3 cup

Nutella

6 cups

Rice Chex

1-1/2 cup

Miniature Marshmallows
Directions:
Melt 4 tablespoons in a large saucepan over medium-low heat. Add marshmallows and salt and stir until melted. Halfway through the melting process, add Nutella. When Nutella and marshmallows are melted, add additional two tablespoons of butter and stir until smooth.
Add Rice Chex cereal to a large bowl and fold in the Nutella mixture. When it's almost all combined, add mini-marshmallows to the bowl, then continue folding until everything's combined.
Immediately press mixture into a thoroughly greased 9 x 13-inch pan. Cool, serve and enjoy!
I think these taste exactly like Chocolate Rice Krispies Cereal. The Pioneer Woman drizzled melted chocoate and pecans over her version, which I think would make it even more decadent. But I felt like this was just enough chocolate to satisfy my sweet tooth craving.

Follow Me: