Hope everyone had a wonderful Memorial Day weekend. I was able to leave a little early on Friday, so it was a really nice long weekend for me! This weekend was a lot of fun, and was finally a relaxing weekend, which is much needed since the next 4 weekends are going to be super crazy!
This weekend I really started getting into a nesting stage. And no I'm not preggo! But after receiving lots of fun shower gifts I'm suddenly all over wedding projecs, and ready to get back into decorating and making our little condo our home. I mentioned last week there were a few people I was sad weren't able to attend my
bridal shower
, but let me tell you, these ladies showered me with gifts all week long last week. I was shocked at the amount of love I was receiving, and received some amazing things that I am just loving. More to come on this soon :)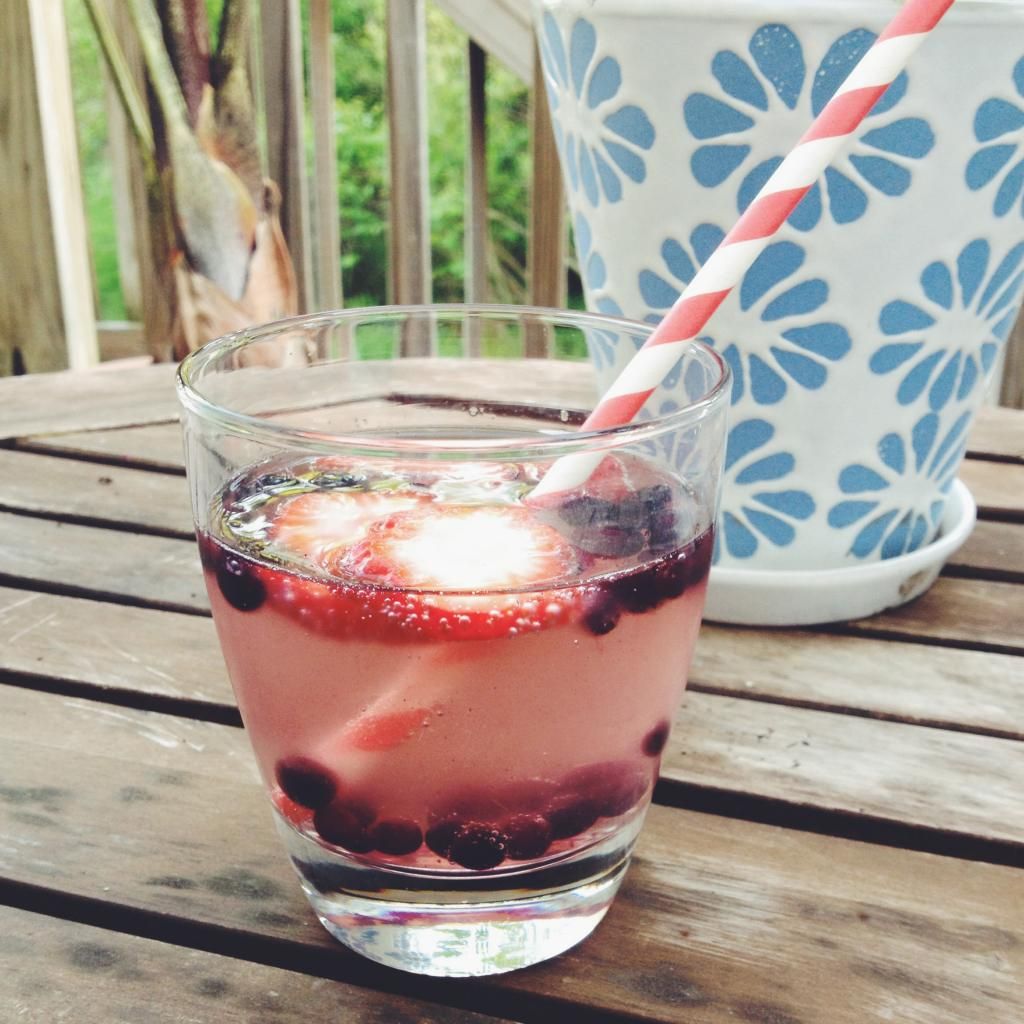 So what else went down this weekend? Lots of eating and cocktails on the deck!! The weather was amazing...sunny, in the 70s-80s, and we cooked out all weekend long. On Sat our good friends Jackie and Nate come over and we had Smores on the grill...yum! Smores are kind of our thing, and every time we have guests over to cookout, we always seem to make them.
Jackie and Nate gave us some fun grilling accessories, so on Sun we enjoyed some grilled veggies and corn on the cob. And Abby enjoyed some grilled corn on the cob as well...ha!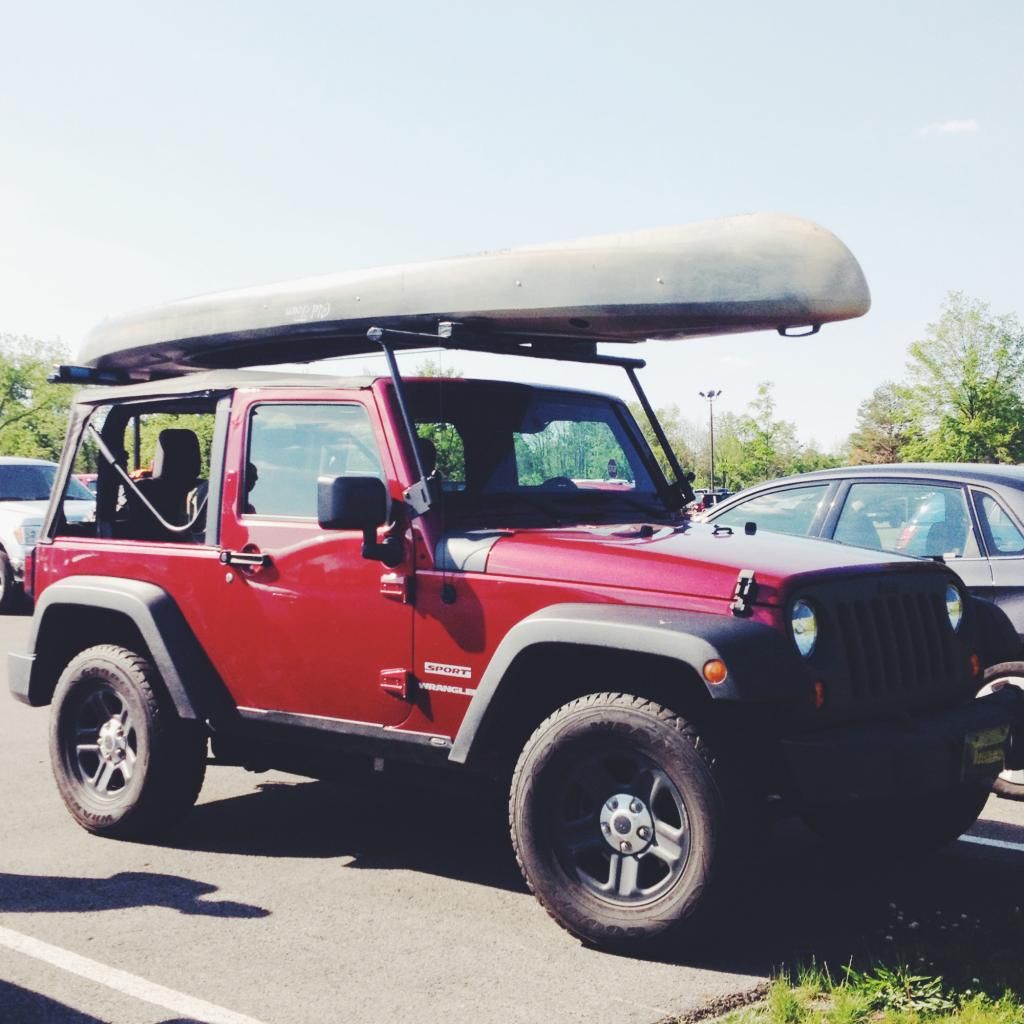 On Sunday Rick loaded up the Jeep and we went to Alum Creek to go kayaking. We love spending time at Alum Creek, and it's even where we got
engaged
!
The water was so calm, and there was a nice breeze which helped to keep us cool in the 80 degree weather.
Rick caught a few fish, but none were really big enough to keep. He did almost catch a small mouth bass, but it got away right as he was trying to pull it up near the kayak.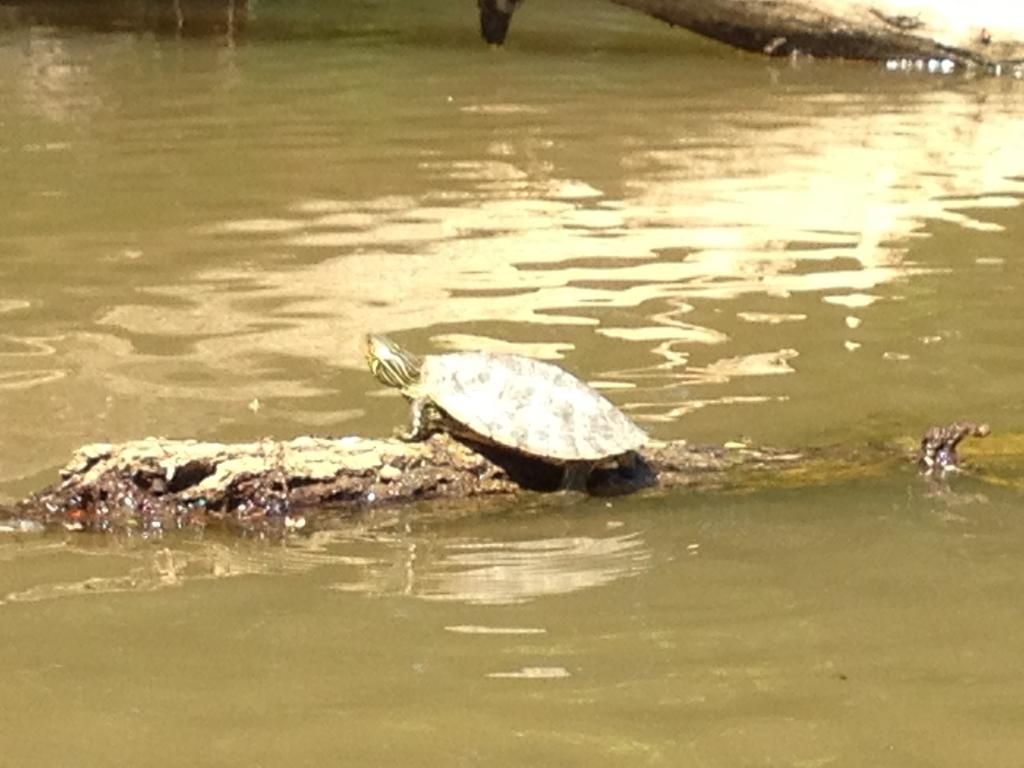 We saw a few critters including this little turtle. He let us get up really close to get a picture before he jumped into the lake. Rick saw a snake which really freaked me out. Thankfully I didn't see it, but I was ready to paddle on out of that section stat!
As I mentioned, I was in a complete nesting stage this week/weekend, and wanted to share a few fun things I've been working on.
I love seeing everyone's coffee stations lately, so of course I had to set up my own. My good friend Natalie gifted me this beautiful cutting board, which I just had to showcase in the kitchen. I thought it would look awsome as the base for my coffee station for now. I would love to get these
coffee mugs
, but am waiting until I'm officially a Mrs :)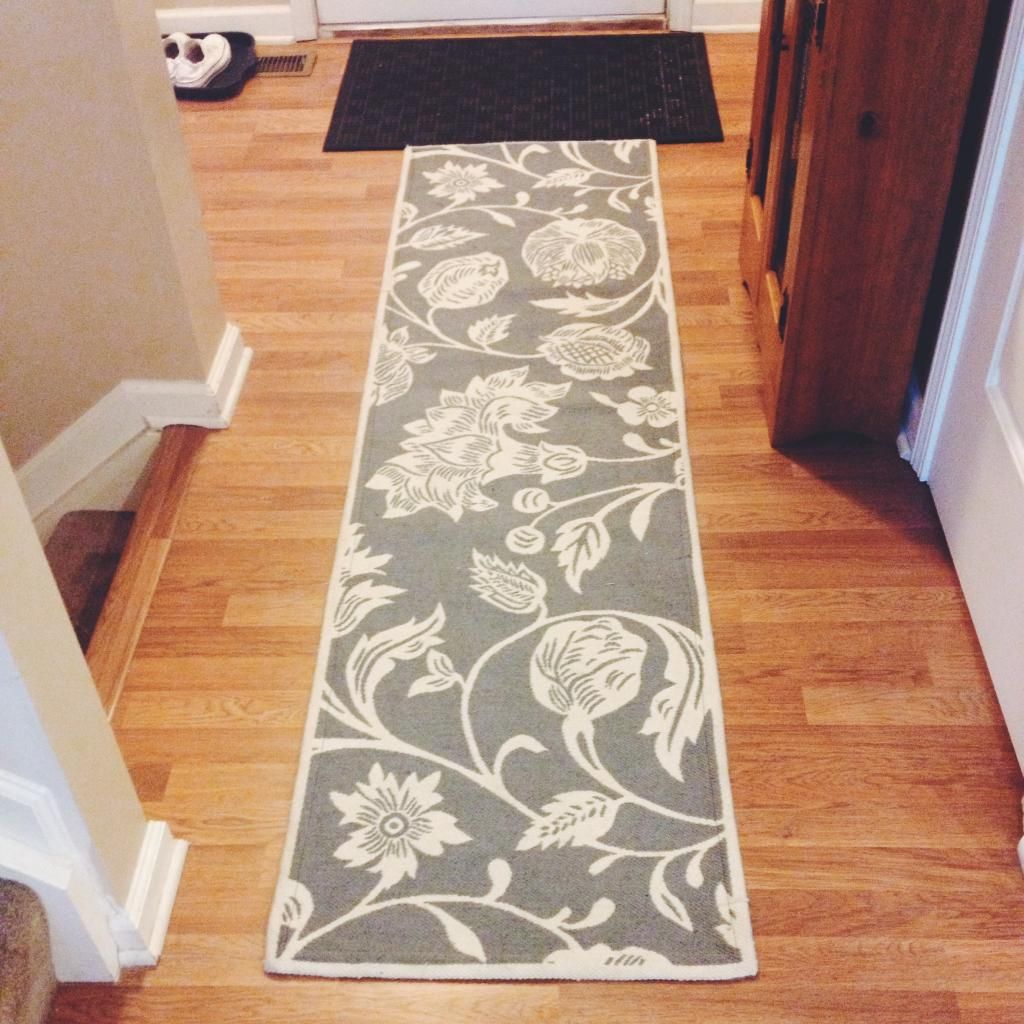 I also finally found a runner I love for our entry way at Target (and saved 15% using the Cartwheel app...anyone else using this??). I have been looking at runners for months now, and finally found one that goes with our decor, and is durable. I found a really cute one last week at Target, but it had these little loops that the pups kept getting their nails caught in. I returned it and picked this one up instead. Now I just need to freshen up the paint in the entry way, and I have a few decor items I want to add, and the entry way will be complete!
And of course what holiday weekend wouldn't be complete without a little shopping? I was lazy and did mine online, but picked up a few cute shorts (
here
and
here
) and a
top
from J Crew Factory (50% off + free shipping = yes please!) for our upcoming honeymoon, which I need to share details on...soon!
Hope everyone had a nice long weekend, and cheers to a short work week!

Follow Me: