For those who know me well, growing up dance was a passion of mine. It still is, I just don't get the opportunity to do it as much as I would love to.
Last weekend I had the opportunity to watch my niece in her first dance recital. It brought back so many memories as I took dance for many years and had performed in many dance recitals growing up. This was the first time I actually attended a dance recital as an audience member and not a performer. It was quite the experience and made me really miss it.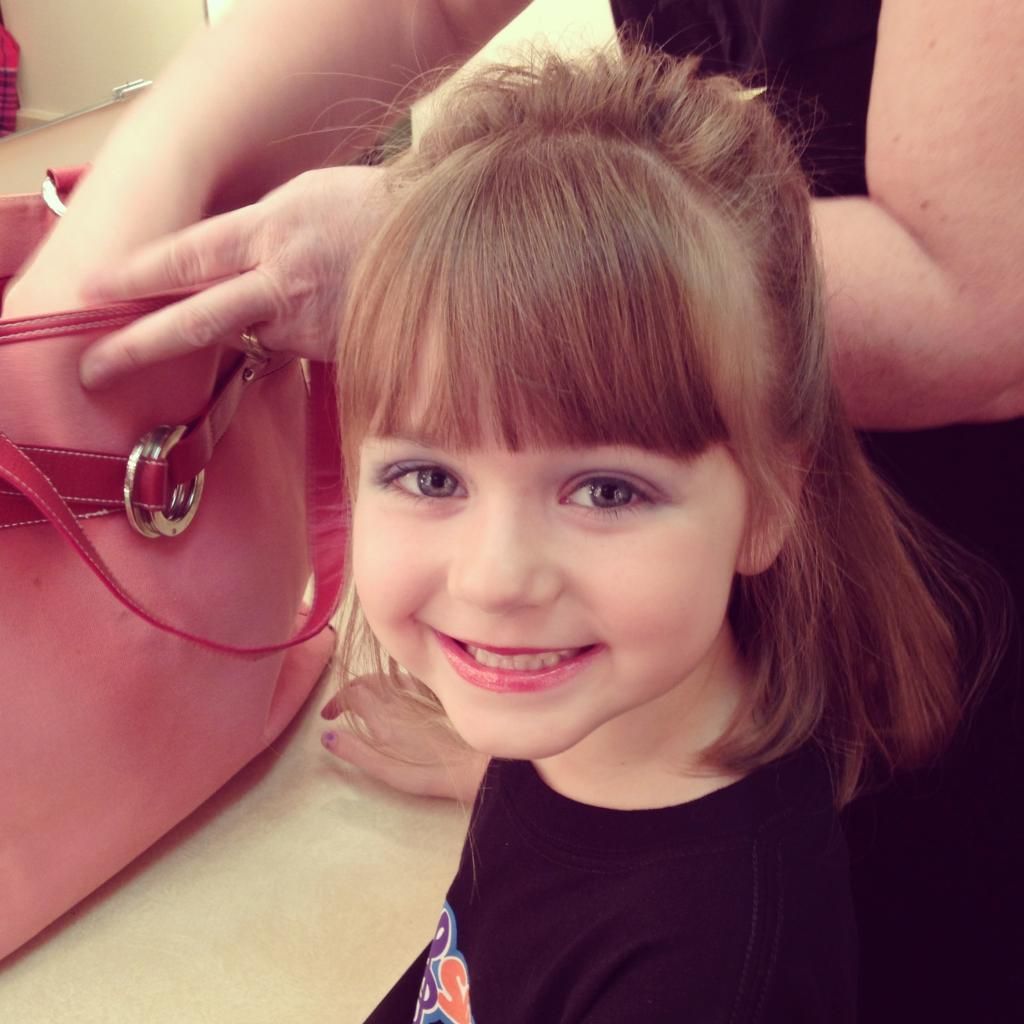 My Mom, my niece and I arrived early so we can put a little makeup on her and fix her hair. It's weird to put makeup on a 4 year old, but you have to put on a little makeup or the bright lights totally wash you out. I remember back in the day our Moms and the older dancers would paint us up so much we almost looked like clowns. But in the spotlight it was actually the perfect amount to make sure you had a little color.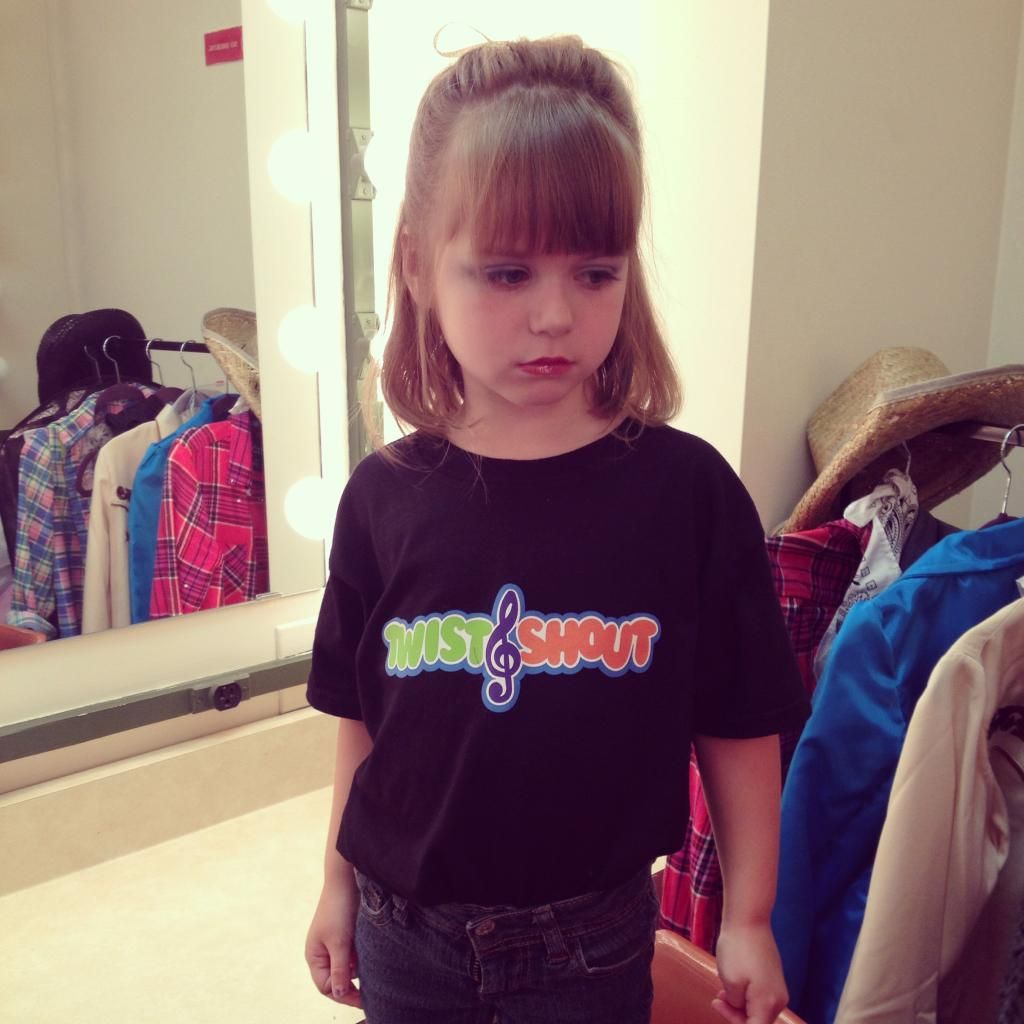 Here she is in her dance costume. She was in a "Glee" type group that not only danced, but sang as well. She was not very happy at this point because my Mom kept trying to tuck in her shirt, and she wasn't having it. She's still cute anyway.
Being back in the dressing rooms brought back so many memories as I had spent many recitals getting ready in those exact dressing rooms. It's crazy because it's super hot back there with all of the bright makeup lights and everyone has curling irons plugged in everywhere. It's also just craziness with tons of costumes and makeup and lots of girls getting ready. It's also a ton of fun as we help each other with their hair and makeup and getting dressed.
After dropping her off with her group, my Mom and I headed into the auditorium to save seats for everyone. The whole family was there including my brother and his girlfriend, my Mom, Dad, nephew Jack, and the kid's Mom. Then we watched about 20 other performances before finally her big performance.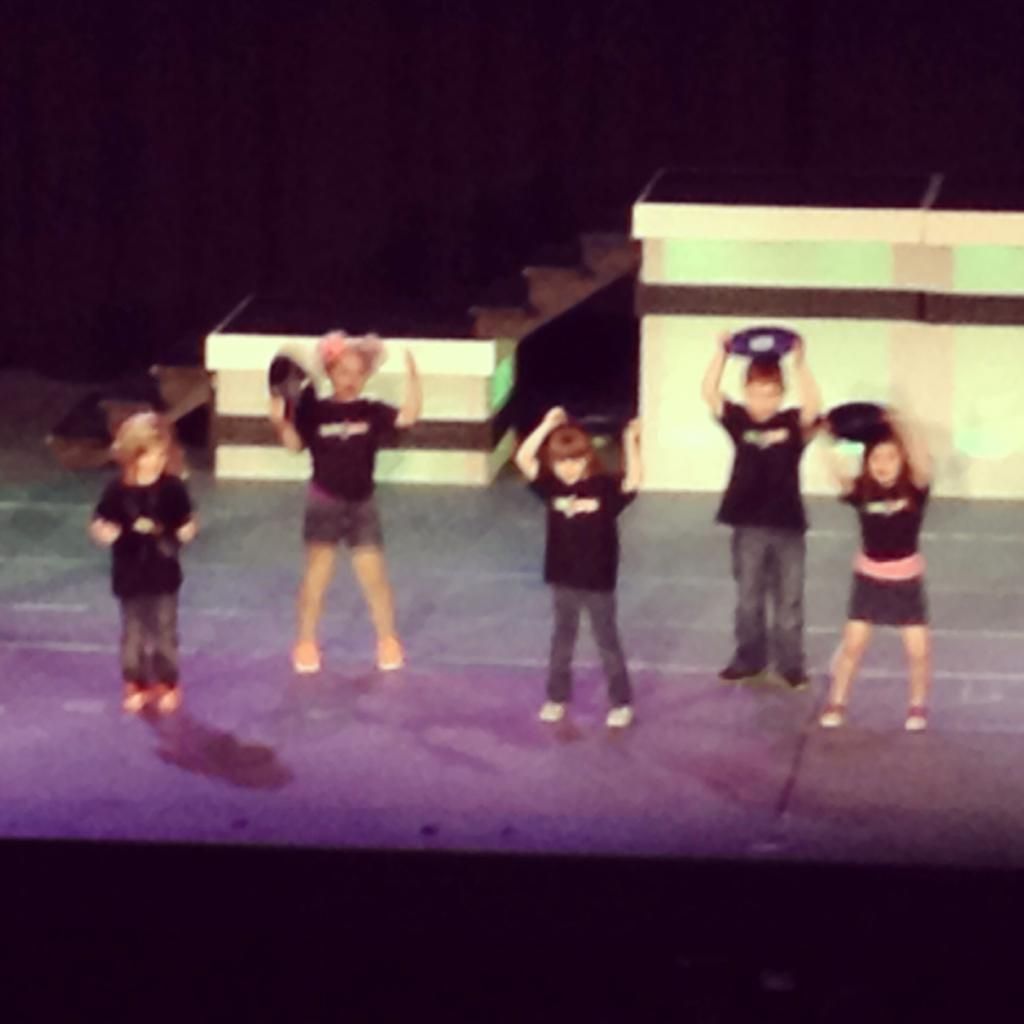 It was hard to get a good picture as we were up in the balcony and they were moving around so fast. She is the one in the middle. As you can see her shirt didn't stay tucked for too long...ha!
I also took a little video with my phone. My brother has a much longer performance, but really you get the jist with this short little version. The sound is not that great, so it's sort of like chaos, but they are cute!
We left at the break, but I really enjoyed watching all of the performances. There were kids of all ages. The youngest kids were a lot of fun because they had no idea what they are doing and just do their own thing.One little girl kept running around in circles. I told my Mom she was going to fall, and then she did. She was ok though and got right back up and starting running in circles again...ha! In high school I was a teacher's assistant and taught baby ballet, so it was no surprise to me this is just how they are at that age. Still very cute to watch though. The older girls were a lot of fun to watch also. Many of them were in competition groups like I was, and so they were really good.
So a little bit more about my dance experience. I started dancing when I was in 5th grade. I was a quick learner and the very next year I was placed in the competition group. My competition group did clogging routines, but I also took tap, ballet, lyrical and jazz. As I mentioned earlier, I was a teacher's assistant when I got older which helped to pay for private lessons.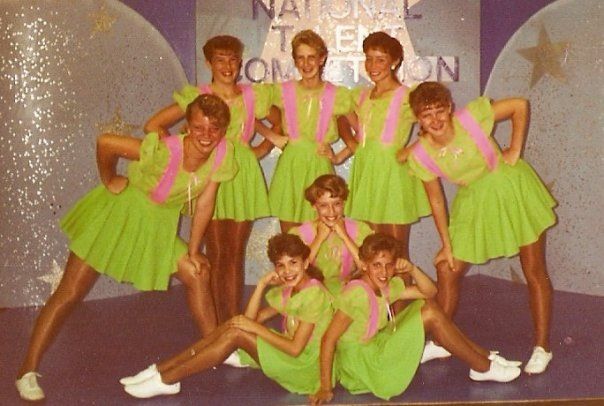 Here we are in Myrtle Beach at Nationals. I'm in the back in the middle. This year our group won first place in our age group in the clogging category and 2nd place overall in our age group out of all of the categories. We were pretty happy. And look at those bangs...ha! I had so much fun with these girls and totally miss the sisterhood that we had as dancers.
For a while I was taking a hip hop dance class at my gym, and keep telling myself I need to get back into that. It's a great workout, and tons of fun, and I highly recommend it to everyone.
This was a total walk down memory lane, but lots of fun memories. Did anyone else take dance growing up?

Follow Me: