Happy Monday! Hope y'all had a nice 4th of July! We had a nice short week at work last week (Rick's shorter than mine...only 1.5 days of work for him!!) and then a wonderfull 3 day weekend for both of us. We love to celebrate holidays, and with a nice long holiday weekend, it was the perfect excuse to celebrate all weekend long!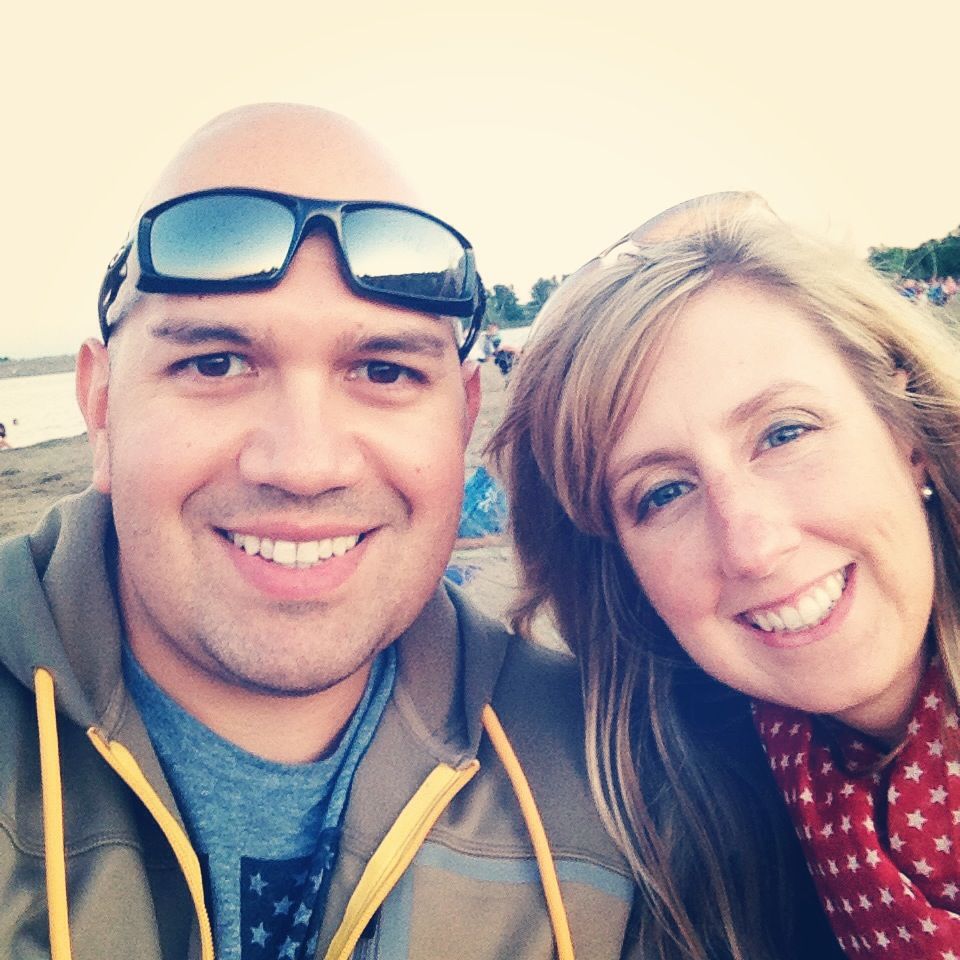 Friday night we headed over to the Alum Creek Beach to watch some fireworks. This was the first year of watching the fireworks at Alum Creek, so we had no idea what to expect, but it was a nice little show.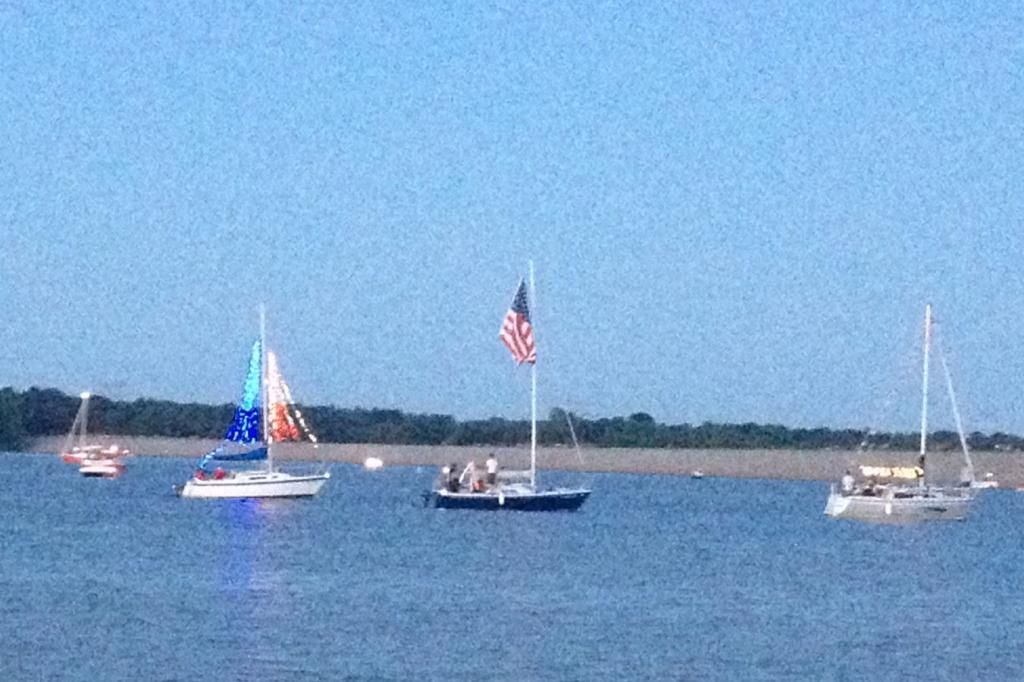 There was a boat parade right before sunset.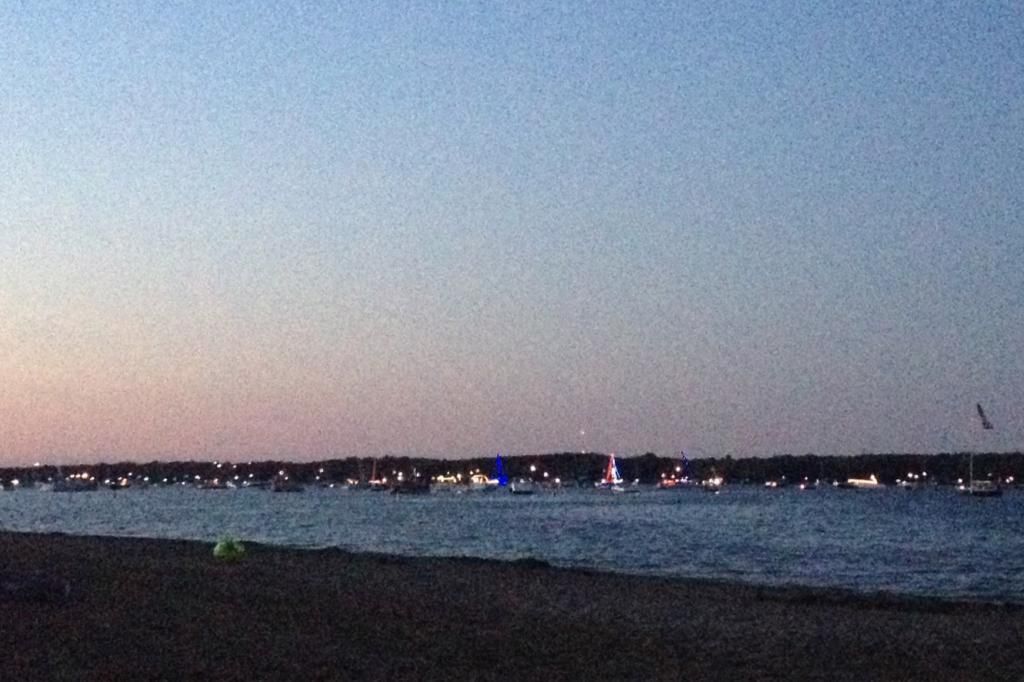 It was a beautiful sight with all of the different boats decorated and lighted up in red, white as the sun set.
The beach was the perfect spot. Not too crowded and a perfect view of the fireworks.
Here is a little video I took of the finale. It was a great spot to watch the fireworks, and only a few miles from our place. The only drawback was it took over an hour just to get out of the parking lot. Now that we know where they are letting them off, Rick is already planning on us taking the kayak out next year to watch them on the water. Hopefully we can find another entrance where we can unload the kayak and get out a little more quickly.
On Saturday we hosted a cookout for my family. We spent the afternoon at the pool and then headed back to our place to snack on chips, salsa and margaritas while we fixed dinner. Of course I had to snap some pics of the kiddos and the puppies.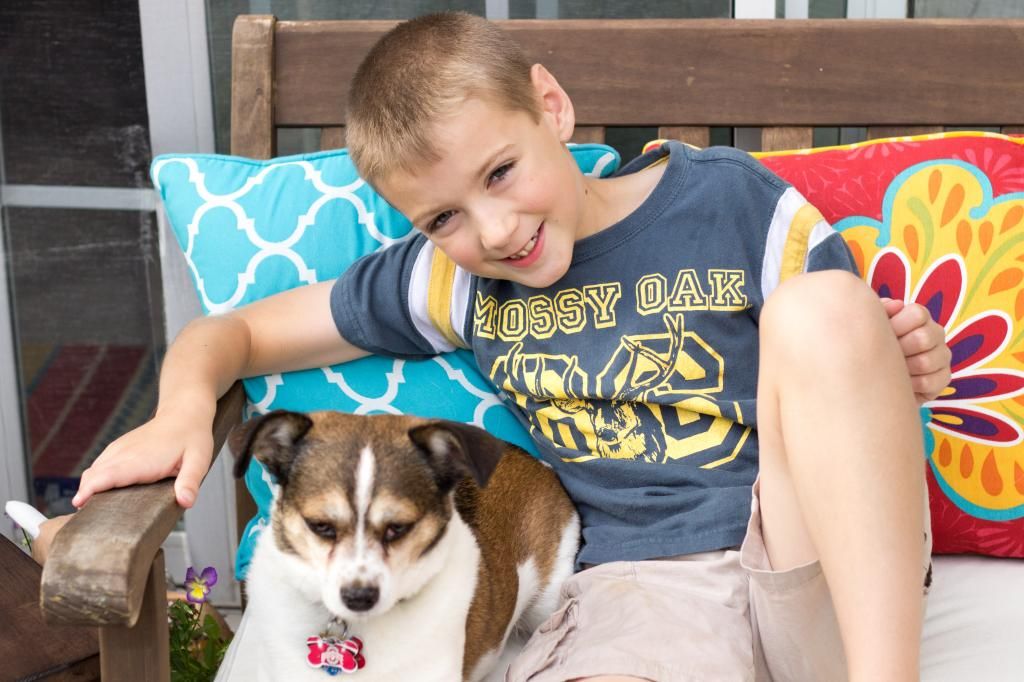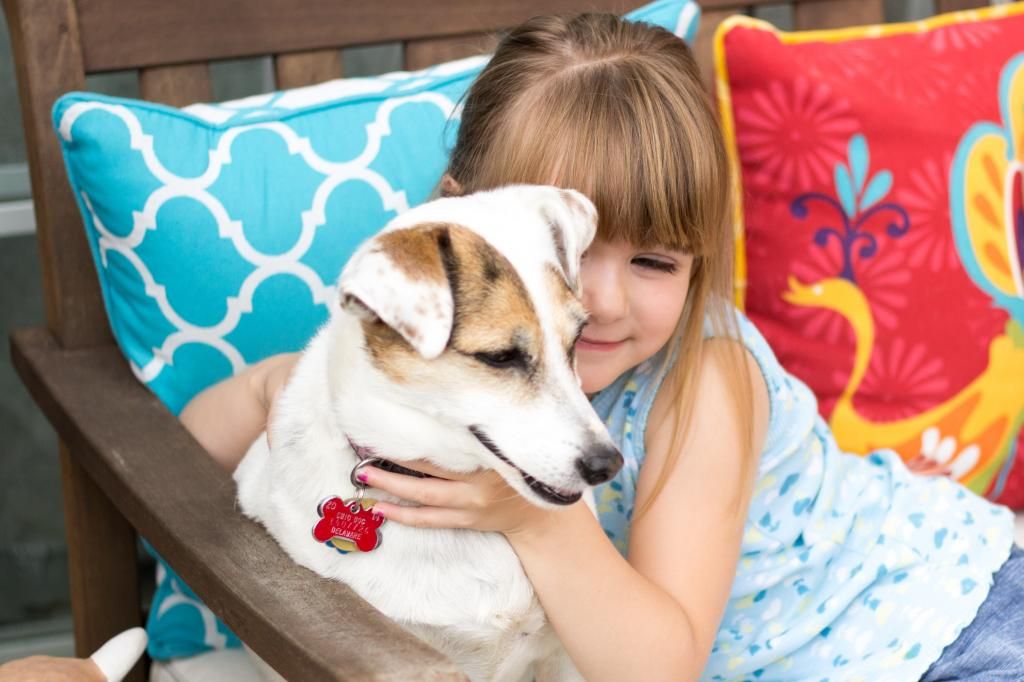 I swear she looks so happy here :)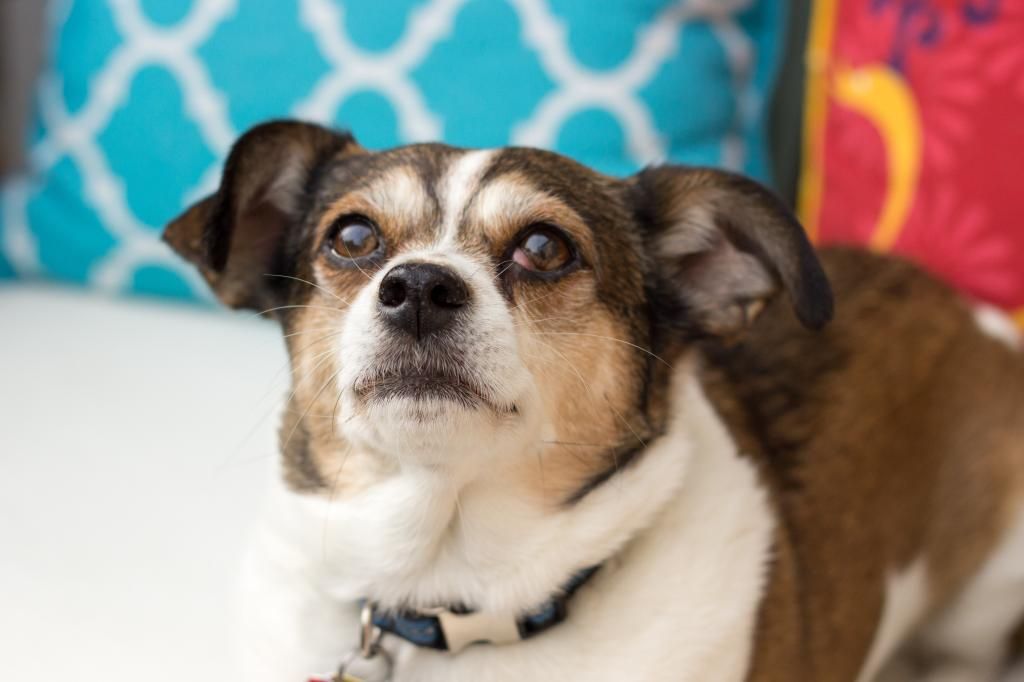 Me and my little buddy.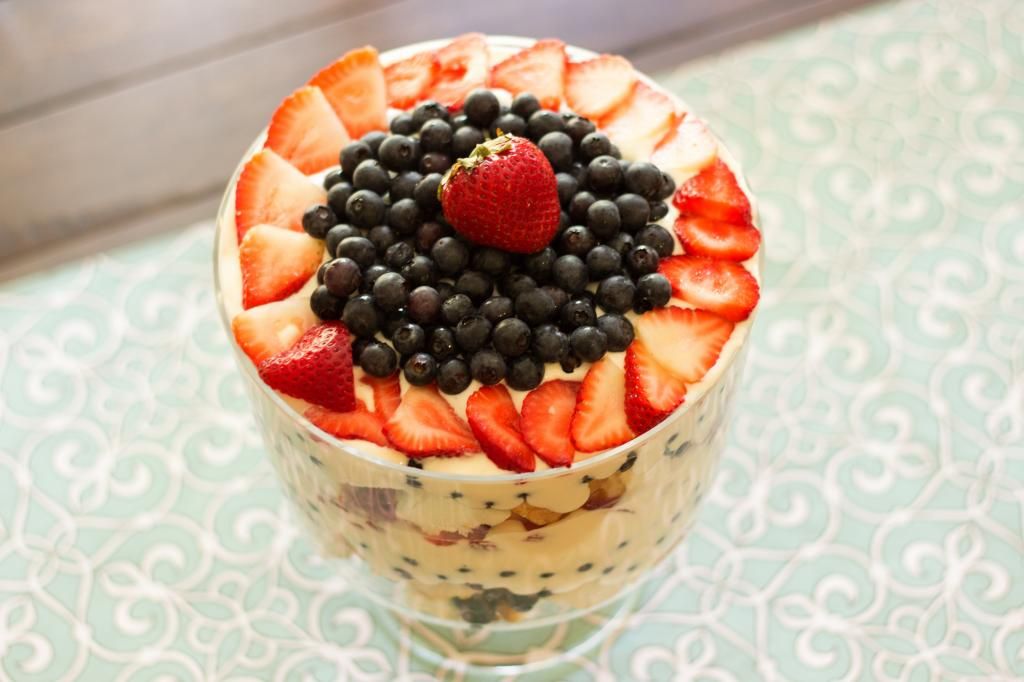 For dessert I made a red, white and blueberry trifle using my new trifle dish I recieved as a bridal shower present. It was such a pretty dessert, but it was also so very delish!!
Red, White and Blueberry Trifle
Recipe from SkinnyTaste
Ingredients:
Store-bought, pre-made angel food cake, cut into 1-inch cubes
2 pints strawberries, sliced
2 pints blueberries
6 tbsp condensed milk
1 1/2 cups cold water
1 package white chocolate instant pudding mix
12 oz fat-free frozen whipped topping, thawed
Directions:
W
hisk
the condensed milk and water in a bowl, then whisk
in the pudding mix for 2 minutes. Let mixture stand for 2 minutes, or until soft-set and then
fold in
the whipped topping.
Place half of the angel food cake in the bottom of a 14-cup trifle dish and then sprinkle
evenly with a layer of blueberries. Then spread
half of the cream mixture over the blueberries. Add a
layer of strawberries and then layer
the remaining cake cubes on top of the strawberries. Continue to add more layers first with m
ore blueberries, then
remaining cream mixture. Finish
with the remaining strawberries and blueberries, arranging them in a pretty pattern.
Cover
and refrigerate at least an hour or so.

Follow Me: