Happy Friday all! Another week has flown by, and here we are with another fun-filled weekend ahead. Let's kick it off with some Friday Favorites.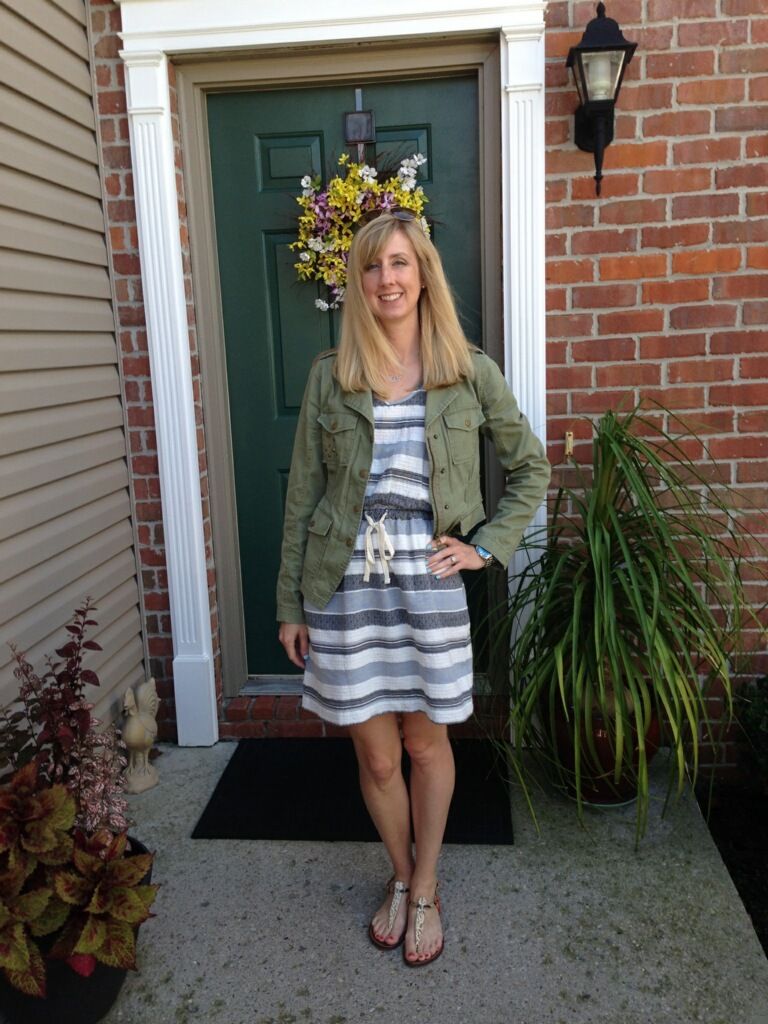 I came across this
outfit
on Pinterest last week, and was determined to recreate it. It's the perfect transition outfit from Summer to Fall. Right now it's still pretty warm during the day, but the mornings and evenings are starting to get a little chilly. The dress is a tank dress, so that is perfect for during the day, but the jacket can be worn when the temps get a little more chilly, or in the office where the a/c is always blasting (it's so cold in our office!).
The jacket was purchased at Target last Fall, and the dress was found on sale at Loft last weekend. The
dress
in the pin is also from Loft, but I couldn't find that exact same one at my local store, so this one was the closest I could find, and I think it still looks pretty cute. Both dresses are 40% of at the Loft right now if anyone is interested.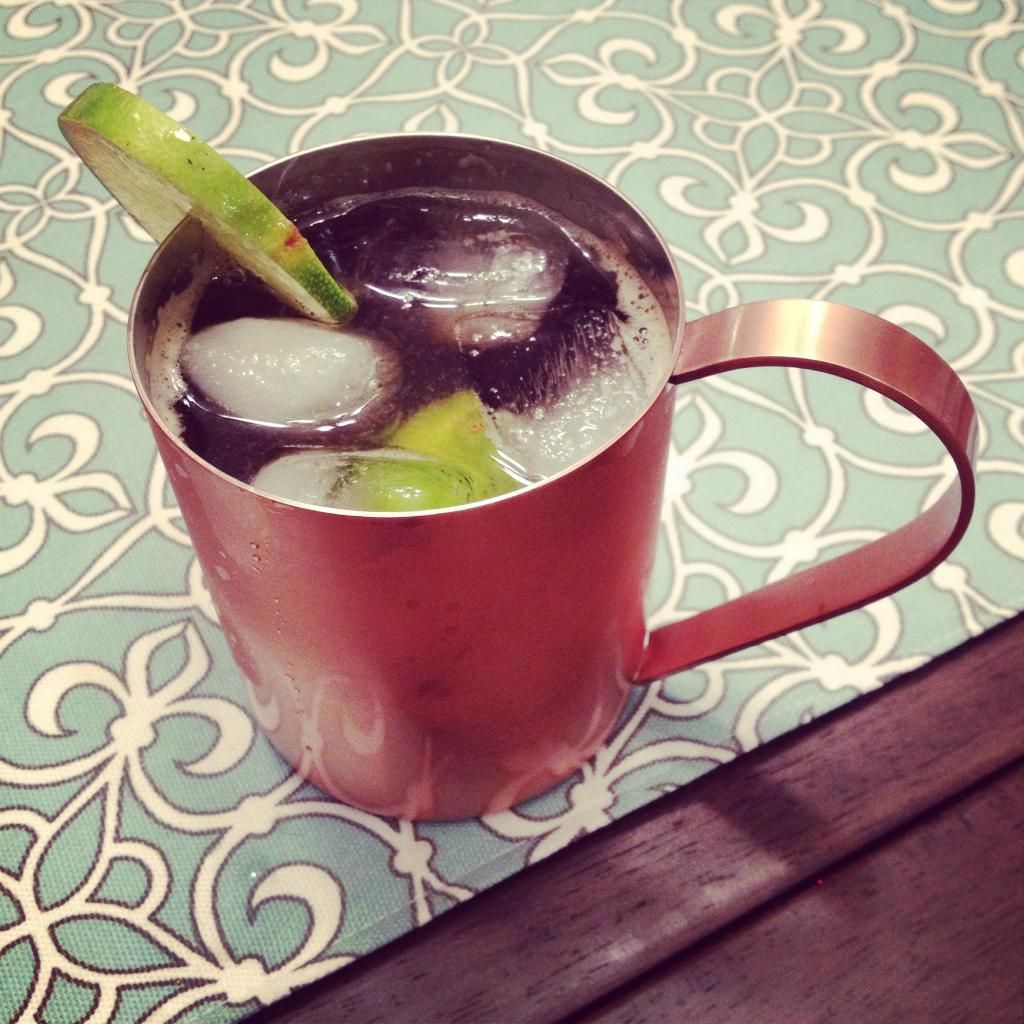 My client sent us these
Moscow Mule mugs
as a wedding present, which we thought was so sweet. We finally found some ginger beer at Giant Eagle (ginger beer sells out really fast around here because these drinks are so popular right now), and we have been enjoying these in the evenings. It's a really refreshing drink, so it's a perfect to enjoy on a warm Summer evening.
To make the drink you just need ginger beer, vodka, lime juice and a lime wedge to garnish. And cute cooper mugs, athough not required :)
I mentioned the other day that Rick and I took a
canoeing trip
with friends last weekend, and I brought along little bags of S'more Granola for everyone to enjoy.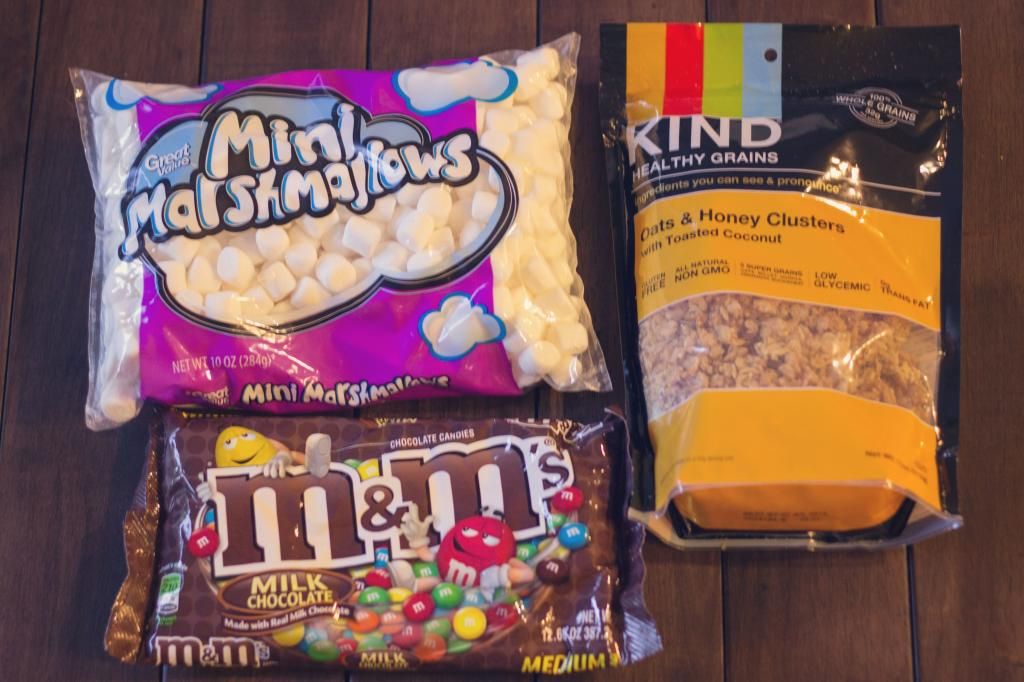 It's super simple to make and only requires 3 ingredients. I only used half the bag of marshmallows, and just poured all of the ingredients into a giant bowl, and then placed about 3/4 cup in a sandwich bag to make about 6 servings.
This week has been an extremly hard week, and it's likely to get even crazier as our launch at work is approaching. I've had a few moments where I felt so overwhelmed I just didn't even know where to start and what to do. At times I also felt like my personal life was falling apart and that I'm being a crappy wife and friend. I am so grateful to have a good job (that I'm coming up on my 10 year anniversary at...can you believe that!), and I have so much to be lucky for in my personal life. But there are times when things are hard, but personally and professionally.
I came across this post by Rachel over at
Rachel Rewritten
, and she couldn't have written it at a more perfect moment. She expains that when life is easy, God's grace and mecy doesn't show out like he intends it to. And that sometimes you have to give up the control and let God get you through the tough times. I'll be honest I have read that post about 3 times this week, just to keep reminding myself that I will get through this tough time, and I will learn from it. Thankfully Rick is such a patient and supportive husband, and I'm sure he is ready for Sept 15 to arrive so his wife can get back to normal...ha!