Friday was my neice Izzie's 5th birthday. I seriously can't believe she is 5 years old. It seems like yesterday I was visiting her in the hospital. Over the weekend Rick and I went to Zanesville to spend time with the family and have a little birthday party for both Izzie and me (since mine was a few weeks ago).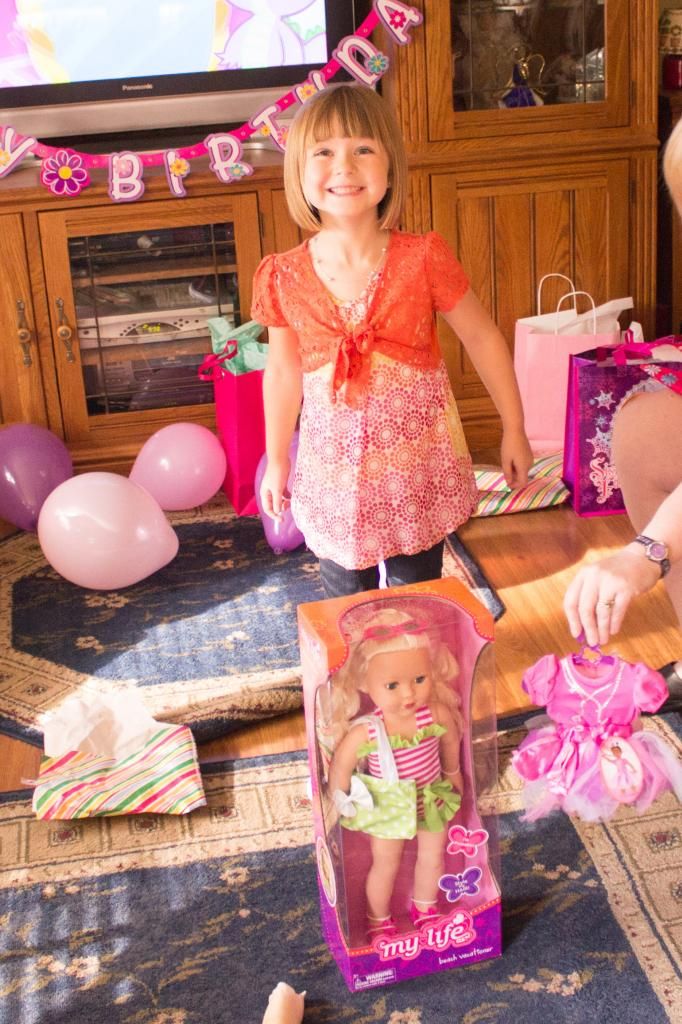 Izzies big present this year was this
My Life Doll
that you can purchase all kinds of cute outfits and accessories for. Why didn't they have these things when I was a kid...not fair! My Mom got her a ballerina outfit and I got her a couple of cute outfits as well.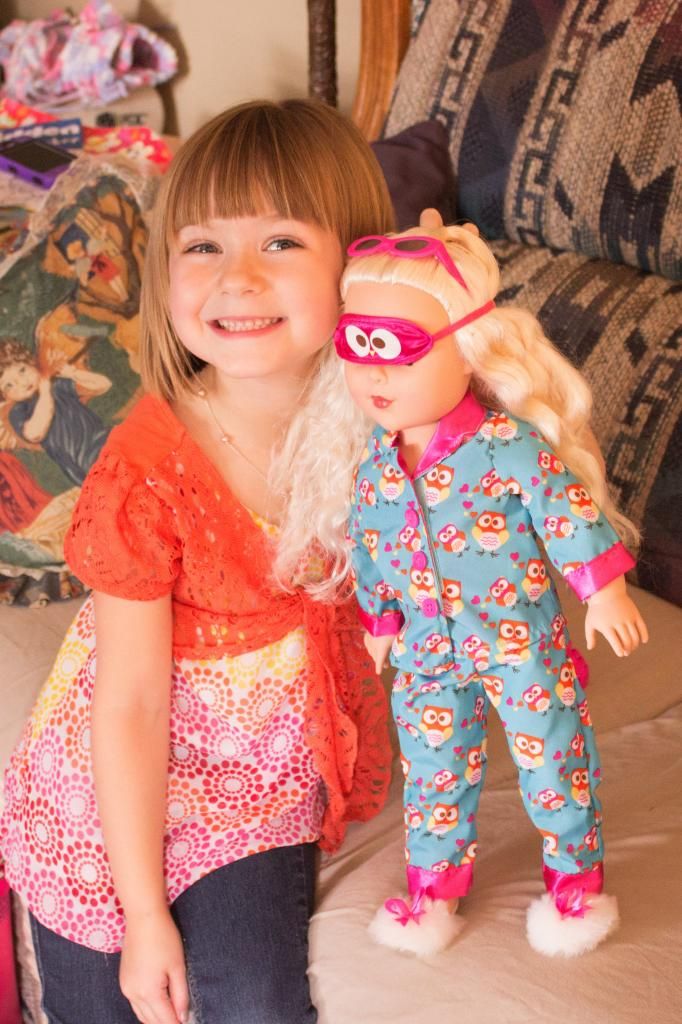 These are the owl pjs that I got her. They were so cute I kind of wanted a pair for myself...ha! We thought the eye mask was a little kooky though as it has owl eyes on it.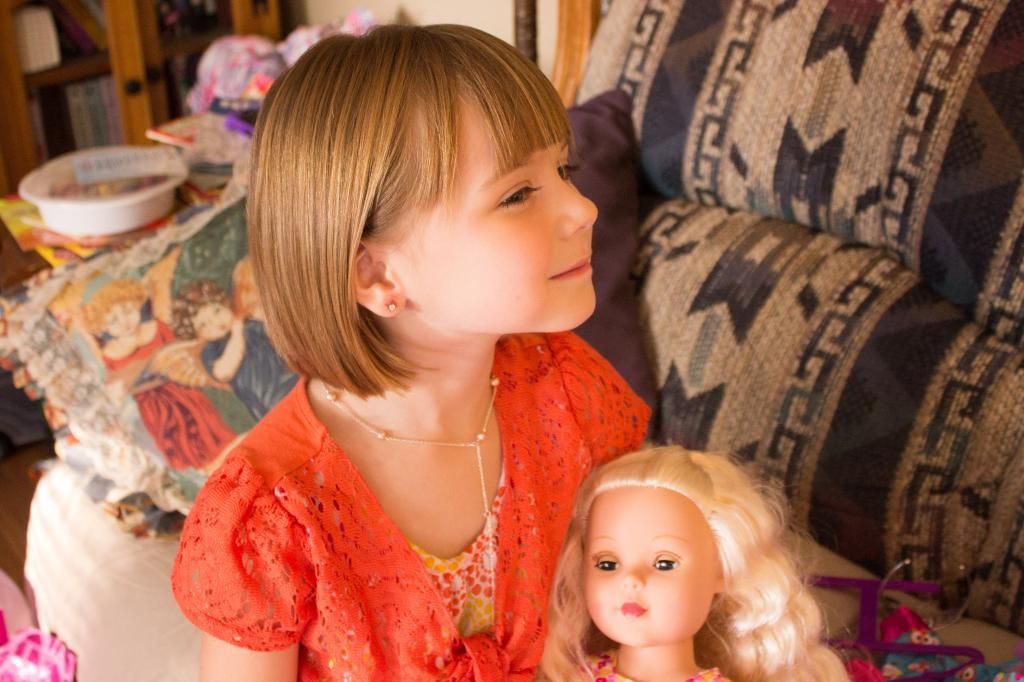 Her Mom also took her to get her ears pierced. She was so proud of her new earrings and kept pushing her hair behind her ears to show them off. Such a cutie :)
Jack and Rick watching her open presents. I got a few fun fiestaware pieces for my birthday that I'm kinda excited about. I'll have to share more on that later when I get around to recapping my birthday.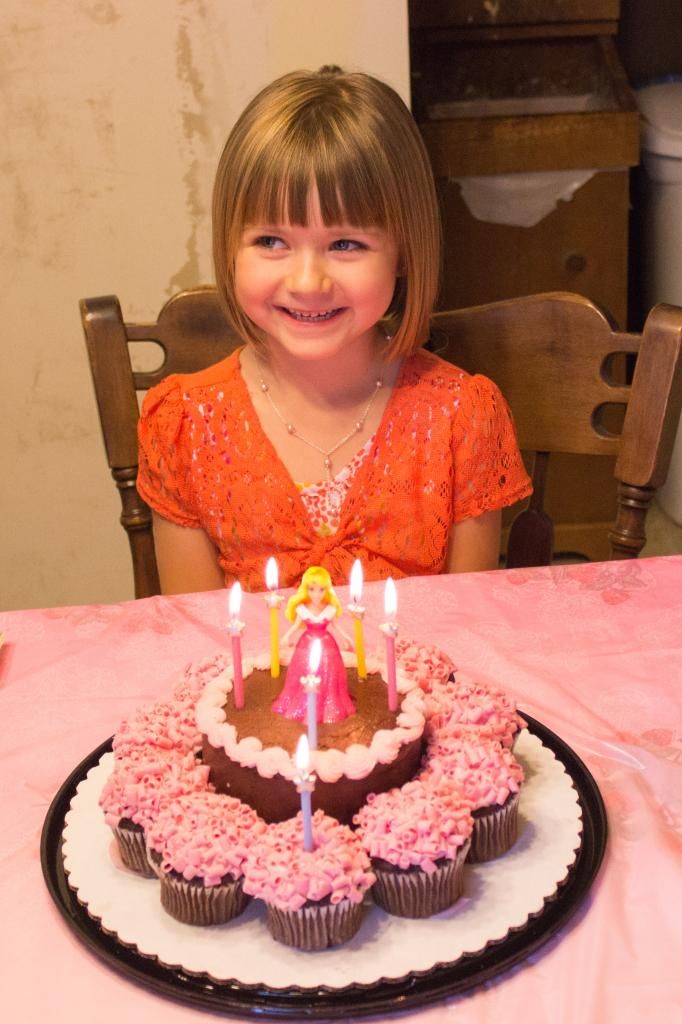 Frozen princess birthday cake...girl is obsessed with Frozen!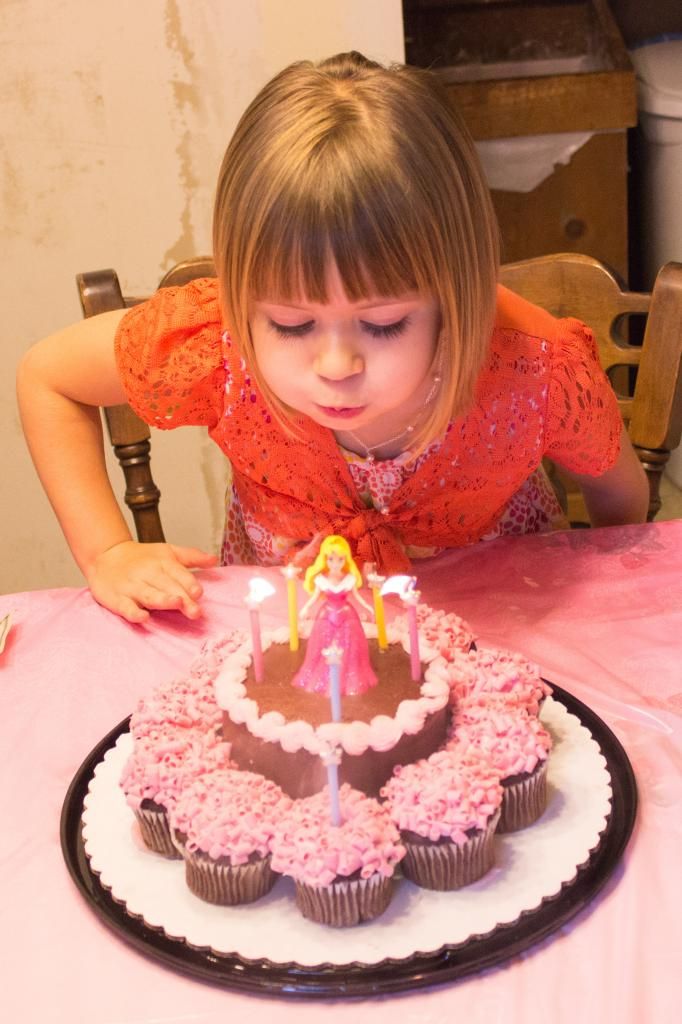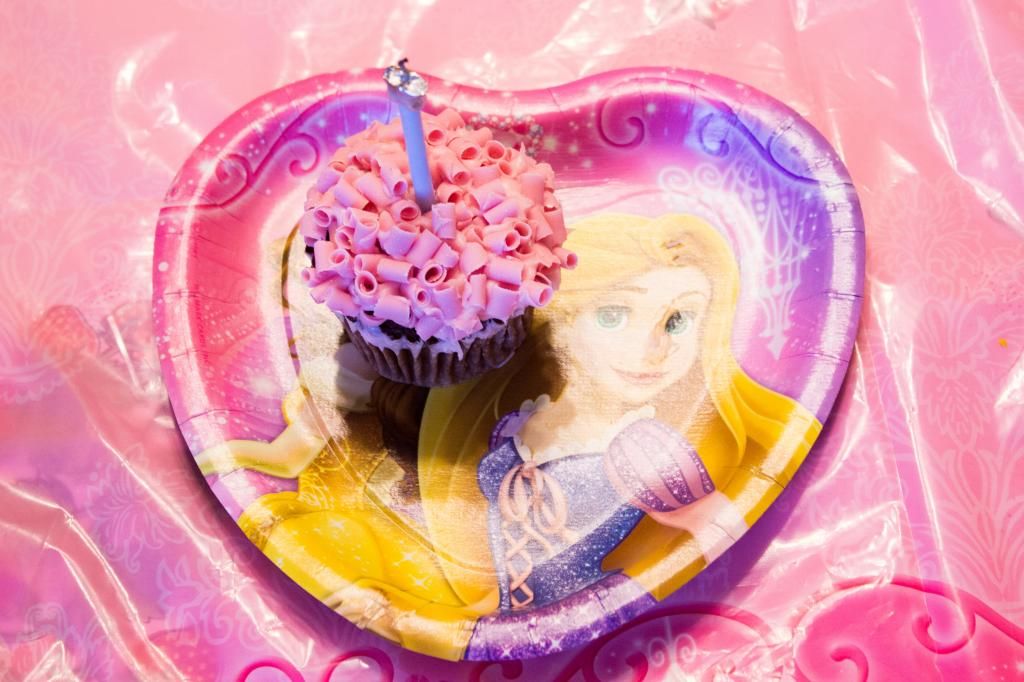 Mom placed a candle on one of the cupcakes in the front for me to blow out.
After a little cake, Izzie had to take her doll outside for a spin in her Barbie Mustang, which was her big gift last year for her birthday.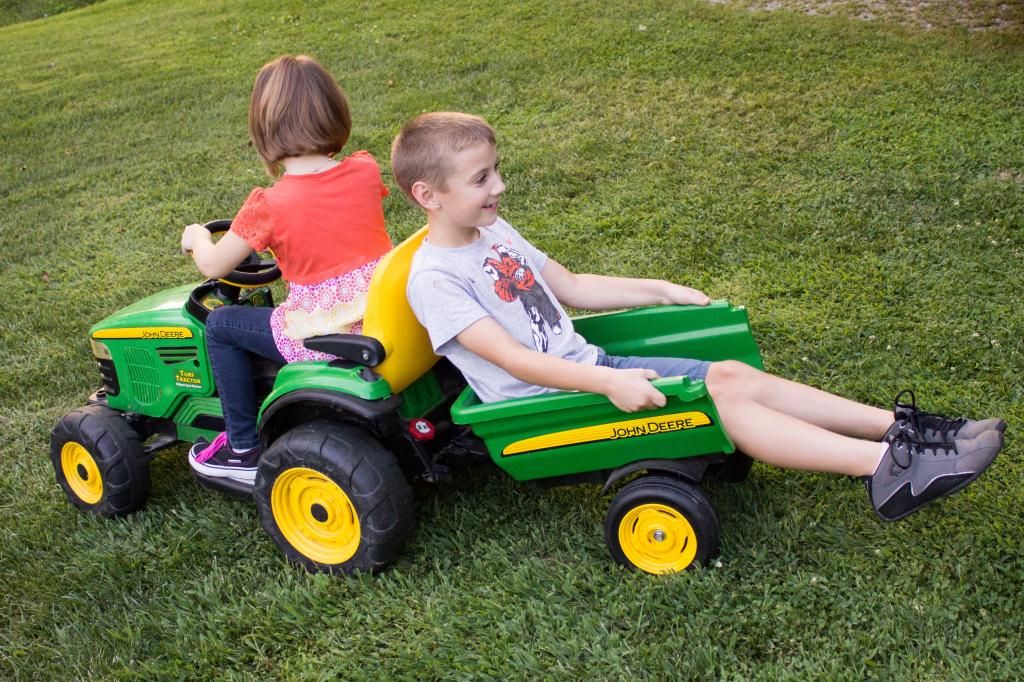 Jack and Izzie then both proceeded to drive each other around in their car/tractor. At least they play nice most of the time.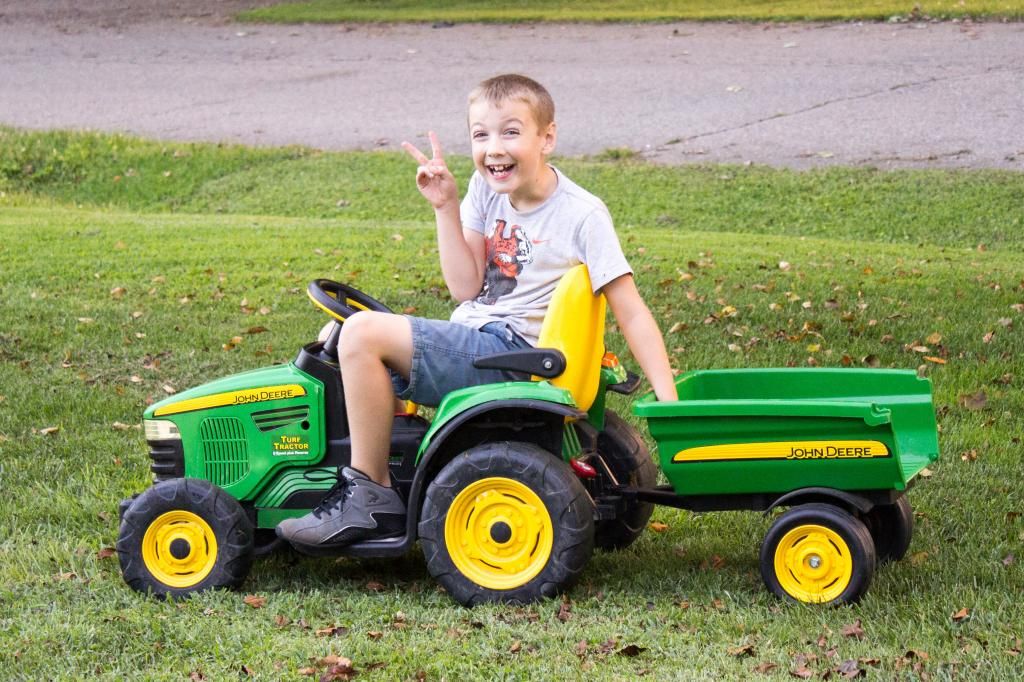 What a ham!
It was a fun weekend, and the birthday fun will continue as I have one more friend with a birthday this month (although we may have to hold off until the first week of Sept to celebrate). Gotta love birthday parties!
Linking up today for Mingle Monday with
Life of Meg
.