I have to be honest here, I absolutely love pumpkin flavored things. I'm that person who makes pumpkin bread year round. So I apologize in advance for the massive amount of pumpkin recipes I'm about to share in the next 3 months, but I know there are others out there just like me, so I feel like it's my duty to share these amazing recipes.
First up,
Pumpkin Mac & Cheese
. I tend to make this every Fall and I'm not sure why I don't make it year round. What I love about this recipe is that I can justify it's healthy for you. It uses 1 cup of pumpkin puree, which thickens up the sauce and allows you to cut down on amount of cheese needed, yet still providing a cheesy/creamy bowl of goodness! And since pumpkin is a fruit (who knew??), you are definitely getting a fruit serving for the day. Win, win!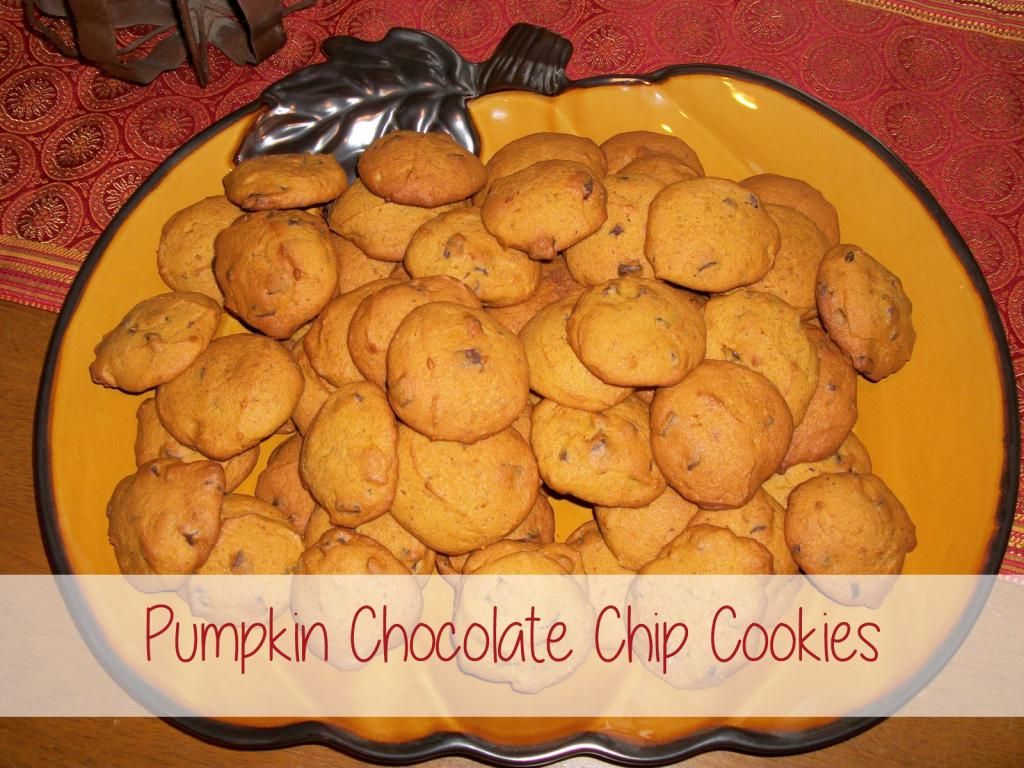 It is definitly my duty to share with you the most amazing cookies in the world. Who knew that
pumpkin cookies with chocolate chips
would taste like heaven. These cake-like cookies are very moist and don't usually last long. I usually bring these to our family reunion in the Fall and they tend to go really fast. Make them this weekend, I promise you will thank me for it.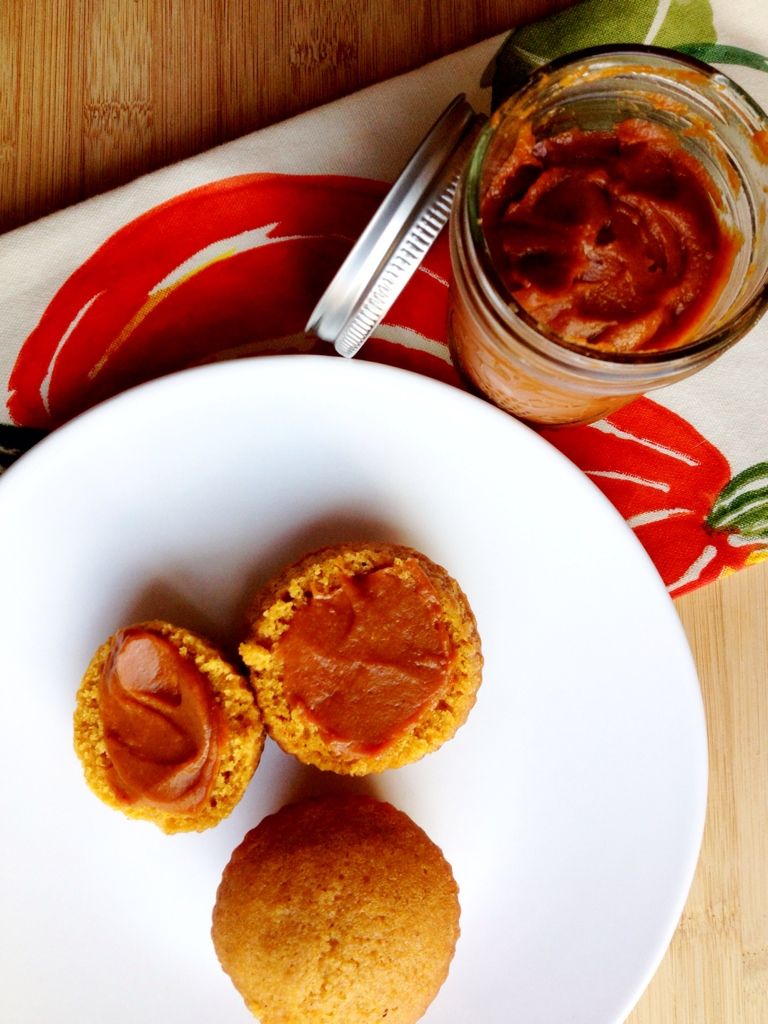 Next up, my Grandma's
pumpkin bread
(which is also amazing as pumpkin muffins) and
pumpkin butter
. I love my Grandmother's pumpkin bread recipe, and as I mention above, I make it year round. I also love to keep a few loaves in the freezer to pull out when company comes over, or to give as a gift. I also make a batch of pumpkin butter every year to give away as gifts at Thanksgiving. I also keep a few for myself to enjoy throughout the year. It's perfect on Granny's pumpkin bread, but it also amazing on
banana bread
or even just a piece of toast. I'll likely be making a batch of this soon.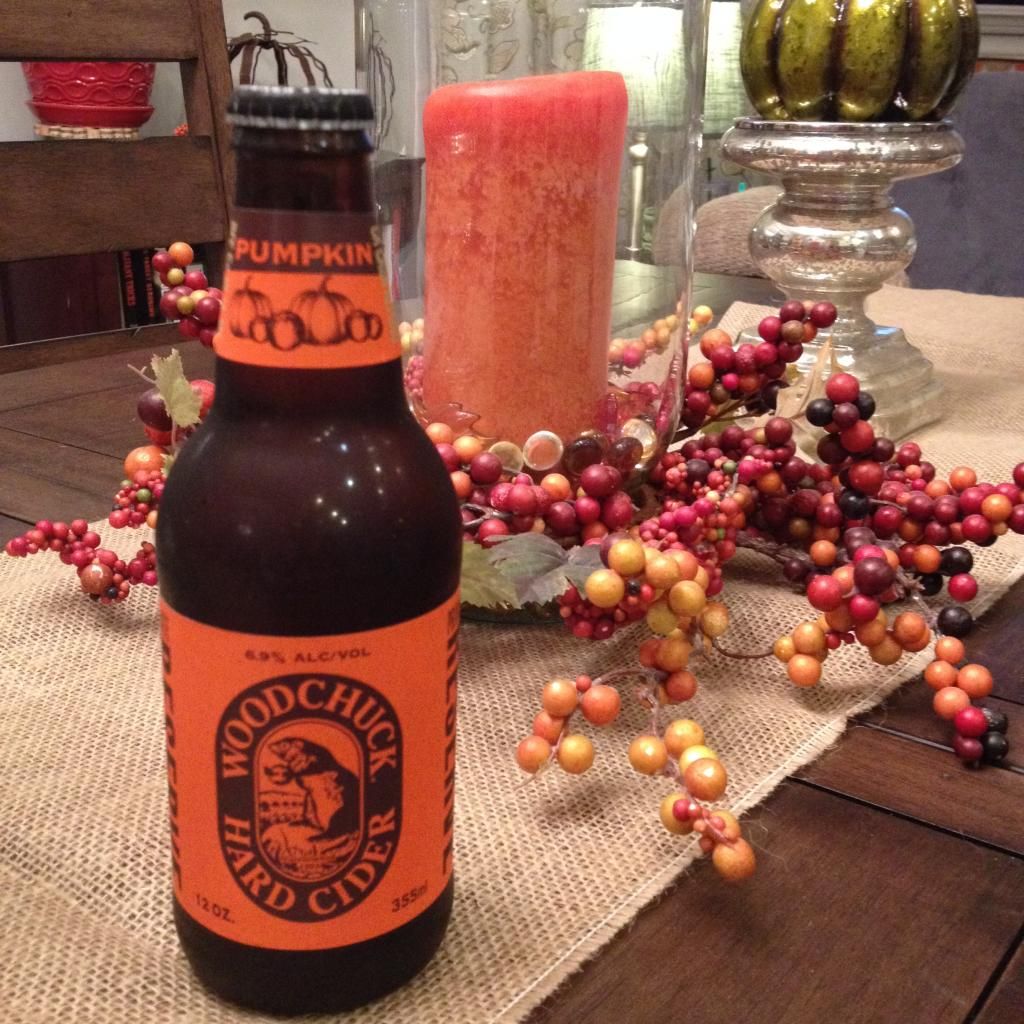 Next, this is not a recipe, but a great find. I was a World Market the other day, browsing their Fall decor, when I stumbled upon this Woodchuck Pumpkin flavored Hard Cider. It doesn't have a strong pumpkin flavor, but is more like a less-sweet version of an apple cider. I really love it and will definitely be stocking up on more of it. If you love hard ciders, I would definitely recommend trying this.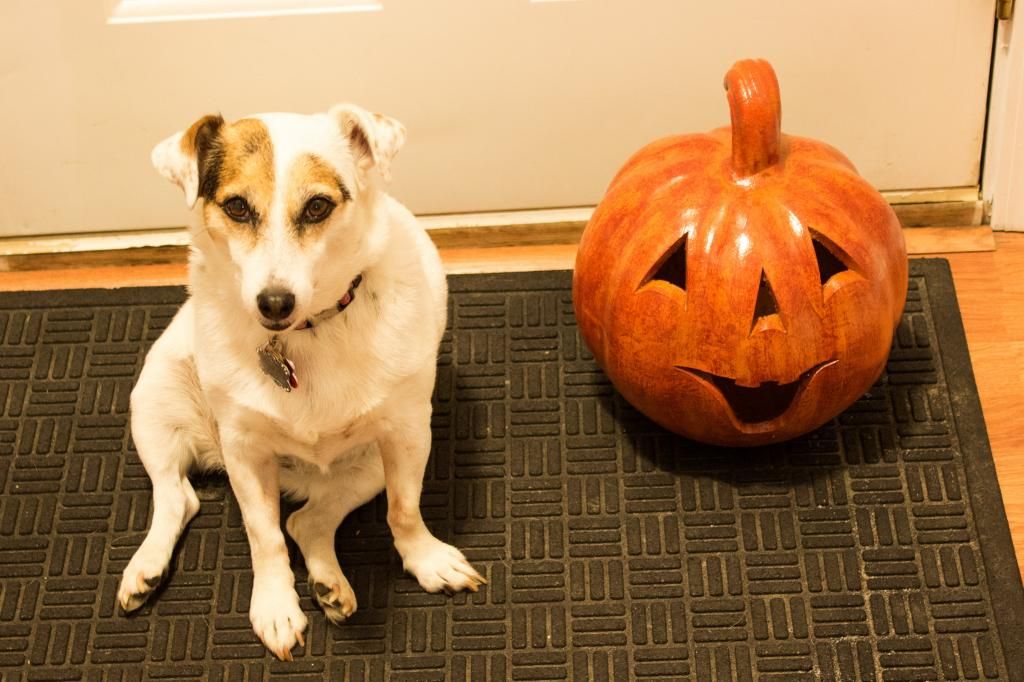 And last but not least, it's a Bryn, who thinks she is a pumpkin. Over the weekend I set my cermic pumpkin by the door, and Miss Bryn proceeded to sit next to it, well until I finally put it out on the porch. She looked like she was trying hard to be a pumpkin. Such a strange dog, but we love her!
What kind of pumpkin recipes do you love, and should I try? I definitly want to try and make pumpkin waffles. We make waffles almost every weekend so of course that has to be added to the list of recipes to try. I think I also want to try and make a pumpkin smoothie of some sort. More to come as I enjoy the next 3 months of all things pumpkin!