Happy Friday!
I'm at the end of my crazy stretch at work, and if I can make it through today (and possibly another work day tomorrow), we will be done with this launch. So to celebrate, let's share some things I'm loving right now.
I found this on
Pinterest
the other day and it perfectly sums up the things I love for Fall. I've already started to wear a few of my scarves, but can't wait to pull out my boots and vests as well. And lately I've been drinking all kinds of pumpkin coffee. In addition to enjoying quite a few Pumpkin Spice Lattes from Starbucks, there is an amazing Pumpkin Creme Brulee coffee that keeps popping up in our coffee areas at work that I'm totally loving. And even better, it's free! Pumpkin coffee keeps me going. (Someone needs to put that on a shirt...ha!)
I have been looking for a mustard colored cardigan for a few years now, and was super excited to come across
this one
at Loft last weekend. They were giving out Loft bucks if you spent a certain amount and I was just shy of getting one, so I just had to purchase this
cute scarf
to put me over the minimum amount. If I didn't, that would be like throwing money away right?!? And now this has become one of my favorite Fall outfits as I'm loving the mustard and navy color combo. It was funny because the day I wore this cardigan, 2 other ladies who sit by me at work were wearing mustard cardigans as well. I told them this must be the color of the season.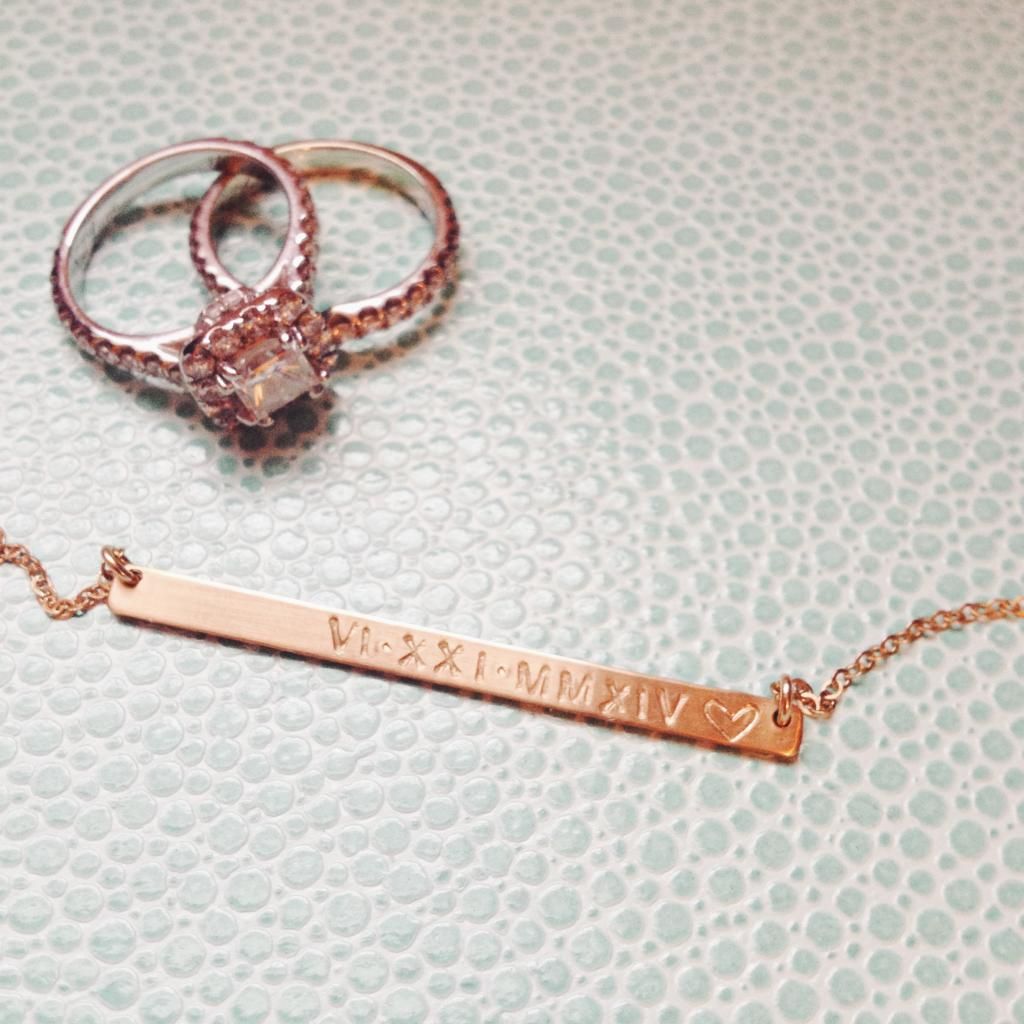 I'm totatally in love with my new skinny bar necklace from
Layered and Long
. It's the perfect reminder of our beautiful
wedding day
- VI XXi MMXIV. You can personalize it to say whatever you want, I just loved the idea of having something unique like our wedding date in roman numerals.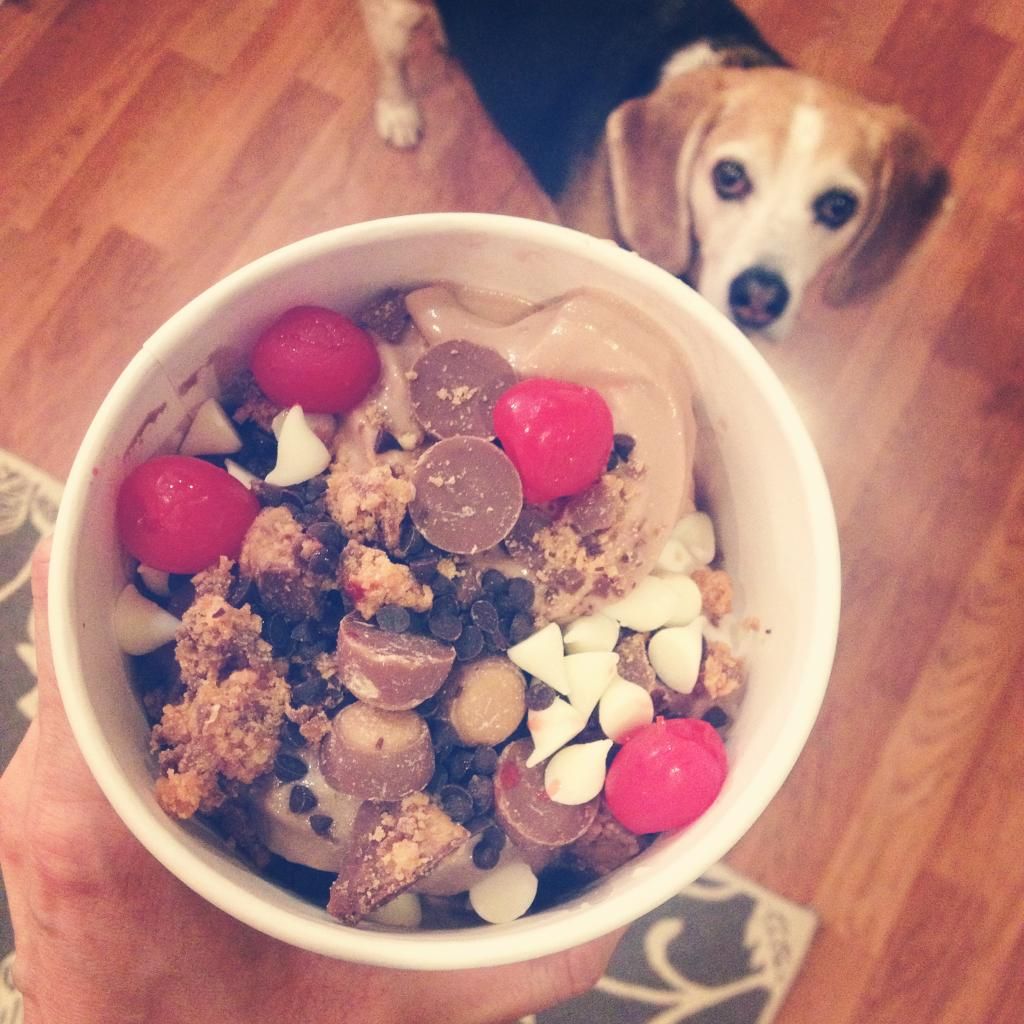 We've had quite our share of fro-yo lately. I always seem to pile mine high with chocolate and candy bar pieces, while Rick piles his high with fruit. I always include a few cherries and then tell Rick, see mine is healthy...it has fruit. Abby totally agrees :)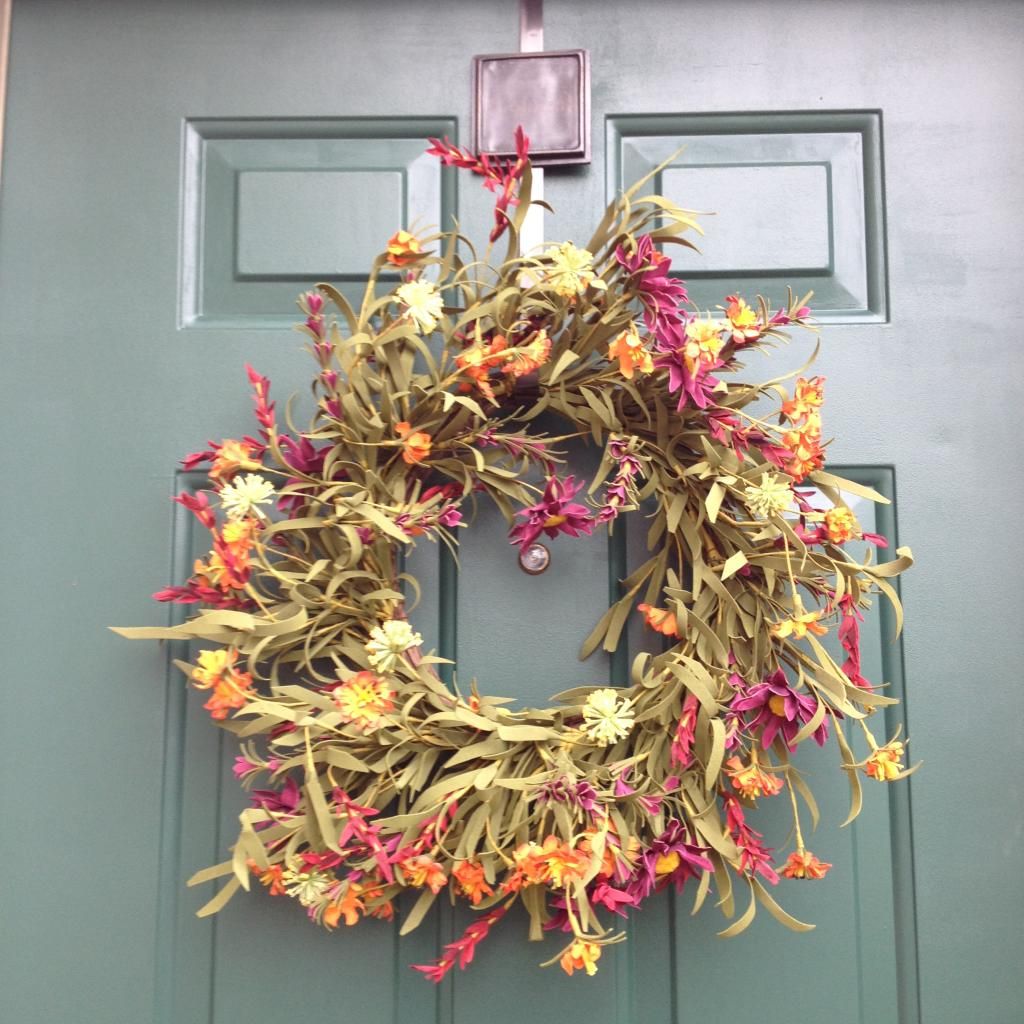 Last but not least, I am so excited to begin decorating for Fall this weekend. I'm hoping to finally have some extra time this weekend to drag out my decorations and change things up a bit. I found this cute wreath at Home Goods last weekend that I am so excited about as well. I love the Fall colors, but also love that it doesn't scream Fall, especially since we are still experiencing some 80 degree temps. I might change it up a little later with a more Fall looking wreath, but for now love it as a late Summer/early Fall wreath!
What are you loving?