Happy Friday ya'll!
Let's check out some things that I'm loving this week.
1. My goat shirt -- I'm obsessed with the show
Fixer Upper
on HGTV. A few weeks ago I came across their
website
and was super excited they had an
online store
where you can purchase items that were featured on the show.
They also have a few t-shirts and I totally fell in love with this cute
goat shirt
, which is a picture of one of their favorite Nubian goats. When my shirt arrived, I immediately put it on and Rick took a picture and then apparently sent it to his parents without me knowing. His text message said, "Jen decided she needed a goat shirt. I'm not sure why."
Rick's Dad responded by saying "Because goats are us. They are a part of our family history. The spirit of the goat surrounds us and as a new member of our family she must have felt the overwhelming call of the caprine." There was a bit more, but it made me feel like I was officially part of the family...and that I scored some good points with his family :)
To give some background, Rick's family used to raise goats. And when Rick first met my Aunt who also raises goats they got into a goat conversation. Later my Aunt told me that she liked him because "he speaks goats". After all of this, Rick and I decided that when we eventually purchase our own little farm, in addition to alpacas, we would definitely need a few goats. Because, we are goat people.
I love my goat shirt and it makes me happy when I wear it. They other day I added an army green jacket and a pair of leopard heels. I'm trying to find some other ways to dress it up and rock out my goat shirt even more. Any ideas?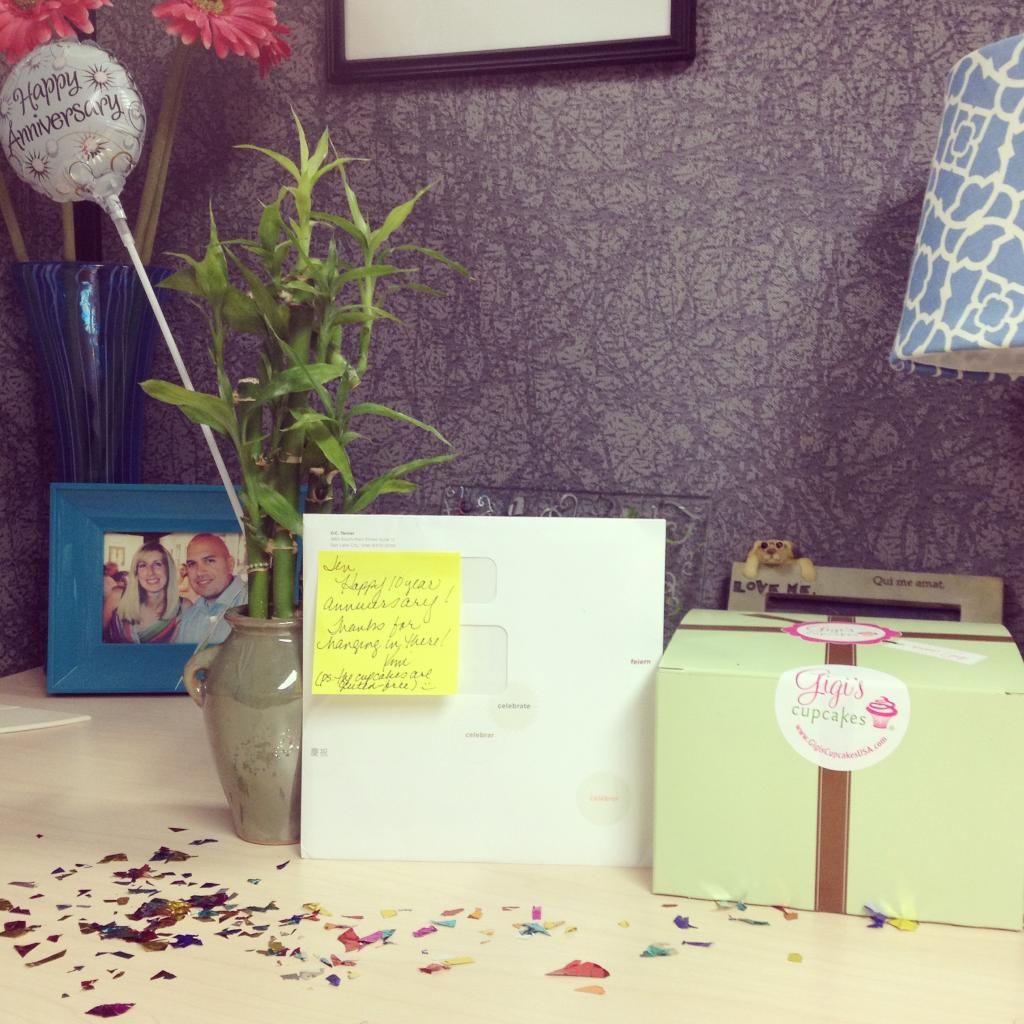 2. Last Saturday was my 10-year anniversary at work (I cannot believe it's been 10 years!!!). On Tuesday my boss surprised me with my 10-year gift from the company, a cute little bamboo plant and some gluten free cupcakes from Gigi's. It was a fun little surprise to receive at the end of our busy launch. So in addition to celebrating my anniversary, I'm also celebrating getting my life back. No more 12-hour work days or weekend work...yea!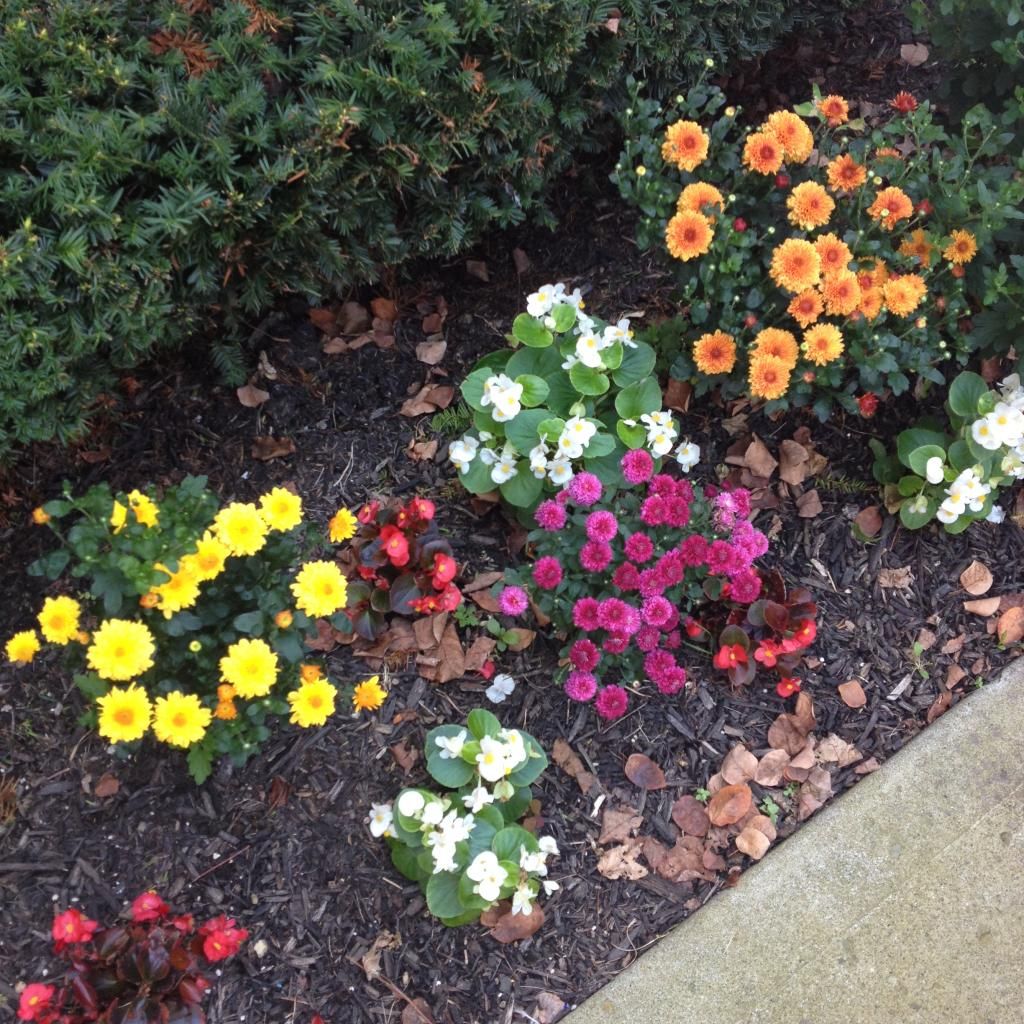 3. I planted these mums last Fall, and somehow they survived the harsh winter we had this last year. They are blooming and I am loving the burst of Fall colors.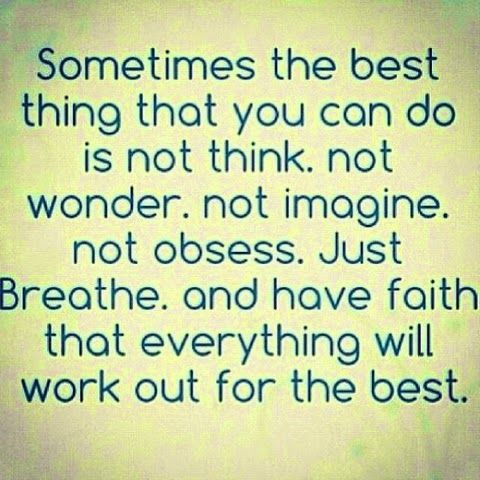 4. Earlier this week something happened that completely blew my mind and made me question why people do what they do. I'm hoping it's all getting worked out, but it's been a little nerve racking this week until it's fully taken care of. It's one of those things that is completely out of my control, and even though I want to do whatever I can to fix it, right now I just have to wait and have faith everything will be taken care of. I came across this the other day and it was a great reminder that I just need to breath and have faith.
What are you loving this week?