Today I wanted to share two products that I love and cannot live without. Ever since I hit my late 20's, I have been dealing with crows feet around my eyes. Other than a few forehead wrinkles that I've had for most of my life it seems, the crows feet are luckily the only wrinkles that I have had to deal with. But to me they are significant, and something that really bothers me.
I've tried many different types of eye creams, and have tried putting straight Retin-A on my crows feet. I'm not sure I would recommend that, because to be honest it never really helped and possibly made them worse since the Rx I had was really supposed to be for acne and probably not the right formulation for eyes. I have also spent more money than I want to admit trying out different eye creams (I think $60 was the most I spent on one brand).
I typically use the Mary Kay Timewise Miracle line, which is more of a prevention line. I decided to step things up and try out the Timewise Repair line for my eye area, and I've been pretty impressed.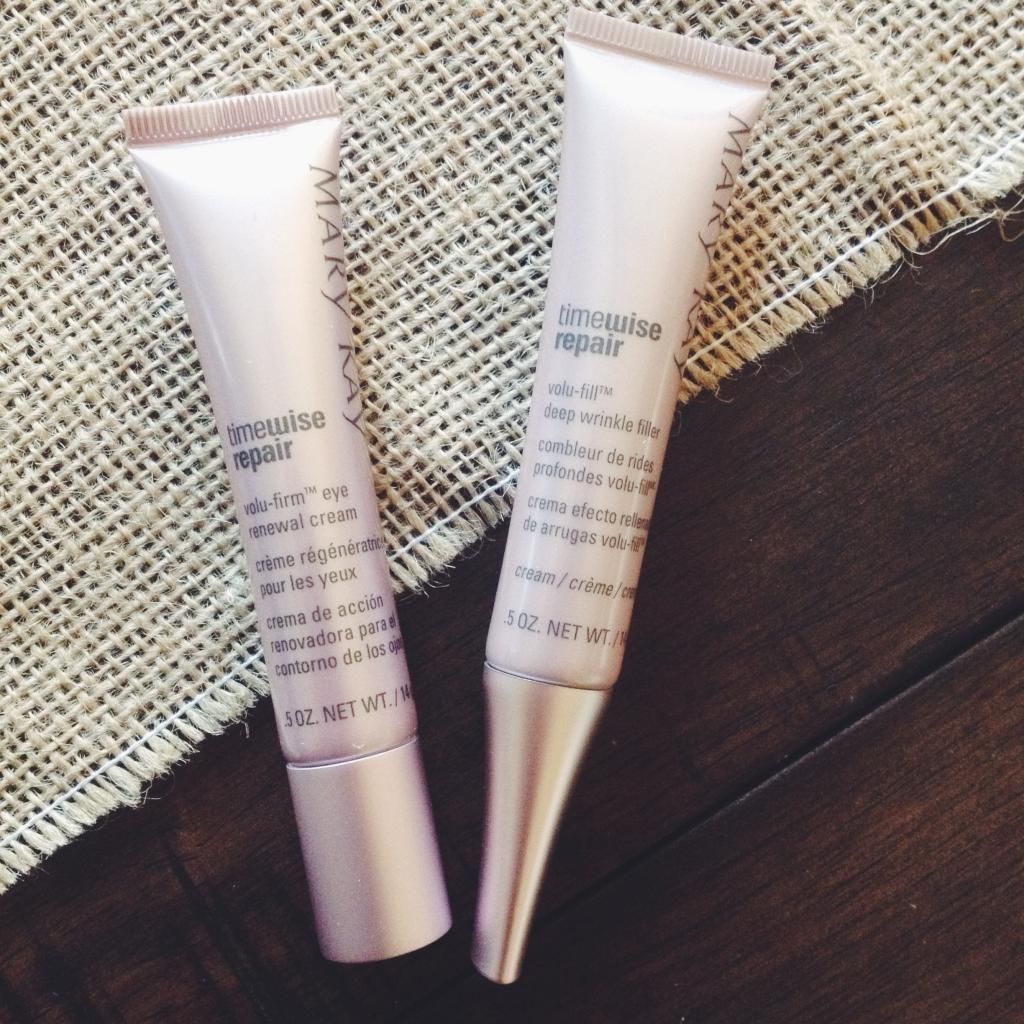 I've been using the Timewise Repair Volu-Firm Eye Renewal Cream for about 6 months and the Timewise Repair Volu-Fill Deep Wrinkle Filler for about 3 months.
The Timewise Repair Volu-Fill Deep Wrinkle Filler is my favorite of the two. I like to call it my botox in a tube. It's a really thick cream (almost like a thick paste) that you put on your eyes to help fill in the wrinkles. It doesn't really get rid of them, but fills them in temporarily so they are less noticeable. You can use this in other places on your face to fill in wrinkles such as on your forehead or around your lips. I would recommend using this in the morning right before you put on your moisturizer.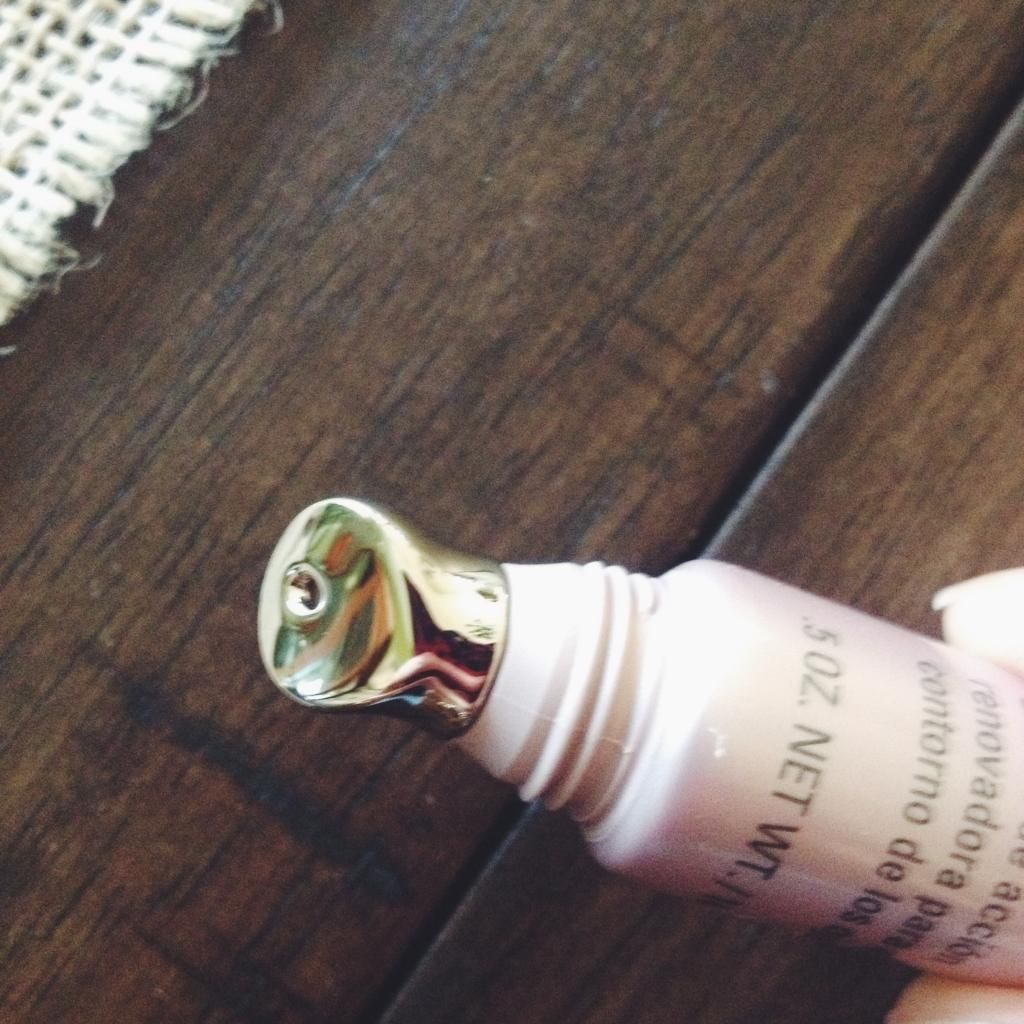 The Timewise Repair Volu-Firm Eye Renewal Cream targets deep lines, sagging skin and dark circles. It also provides moisture for up to 12 hours, which I think also helps to fill in the wrinkles. I find when the skin under my eyes dries out, my wrinkles tend to show more. What I love about this product is it comes with an applicator, so it helps you to apply to your eye area without tugging on the skin. You just squeeze a small amount out and then use the applicator to smooth it under your eyes. At first I was only using this at night, but started to see more benefits when I used it both morning and night, after applying the Volu-Fill Deep Wrinkle Filler.
Results: Although the crows feet are not 100% gone, they are less noticeable. I've noticed when I smile my crows feet are still there, but when I'm not smiling, my skin goes back into place, sans the wrinkles. This to me is a plus, especially since I've only been using both of these together for 3 months. I can't wait to see the results after using it another 3-6 months.
I've had my best results using them both together, but if you had to try only one, I recommend the Volu-Firm Eye Renewal Cream as it is supposed to improve your wrinkles, where the Volu-Fill Deep Wrinkle Filler really only helps to fill them in temporarily. The Volu-Firm Eye Renewal Cream is $40 and the Volu-Fill Deep Wrinkle Filler is $45 and they both have lasted me around 5-6 months each, so they do tend to go pretty far for your money.
What's your favorite eye cream?
**Please note I'm not being compensated for this post, I just really like this stuff and wanted to share.