Happy Monday! I'm a little late getting things together today. For some reason my motivation has been lacking all day long. It could be the beautiful weather that is taunting me outside my office window all day long. Today and tomorrow are likely going to be the last 2 nice days before winter arrives as I hear snow is possibly in our forecast later this week. Although I'm not looking forward to this, there are some great things to look forward to the next couple of months.
Today I thought I would share some Monday ramblings...
-- As I mentioned last week, Friday night I was invited to a girls movie night. The theme was slumber party and we all wore comfy clothes (ie. yoga pants or sweats), watched chick flicks (like When in Rome and 10 Things I Hate About You), and snacked and gossiped all night long. It was a fun time, and I can't wait to do it again soon. Made me feel like I was back in high school...ha!
-- On Saturday, we celebrated Rick's Mom's birthday. We love to celebrate birthdays in my family, and I love that his family enjoys celebrating them as well.
-- Check out this fun fiesta cake. Rick's sister came across these candles at the grocery store, and they fit perfectly with the cake she picked up at the bakery. We all said the flowers looked like chili peppers. This cake tasted amazing too, and a few of us might have had a second piece :)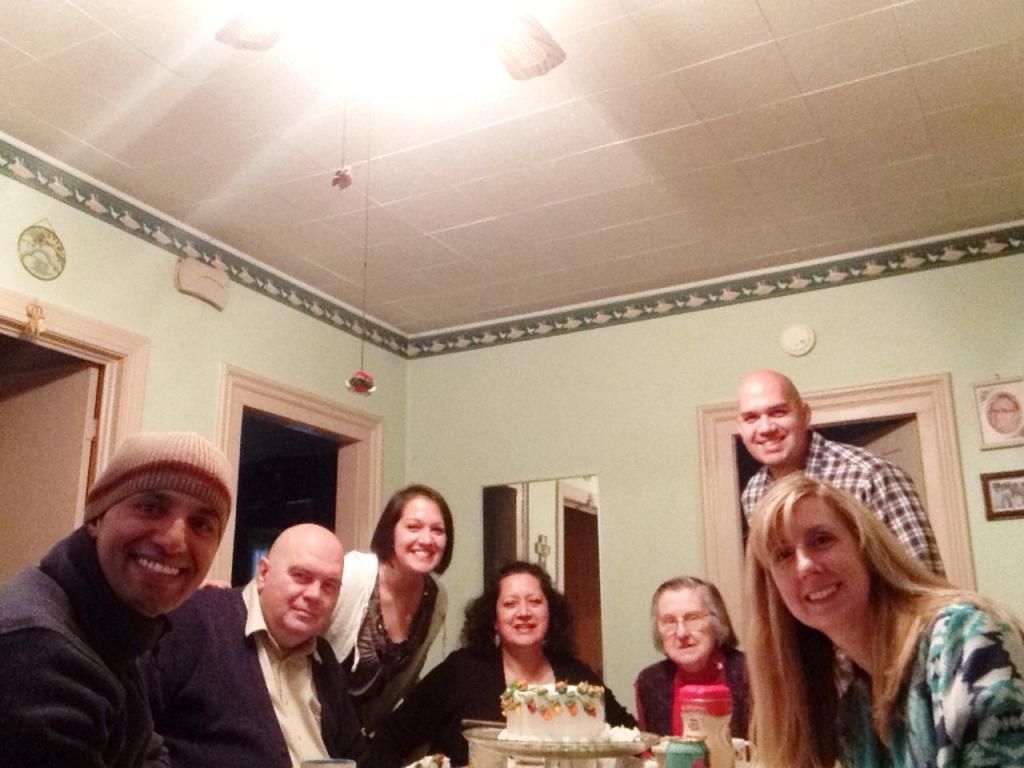 -- Thanks to iPhone technology, we managed a group shoot of all of us celebrating at Rick's Grandma's house.
-- I have been wanting to replace the light fixture in our stairway FOREVER. We finally picked up this
light fixture
at Lowe's over the weekend and I can't wait to get it installed. We have an electrician coming next week to give us a quote, and then it will be bye bye brassy 80's light fixture. Pictures to come once it's installed.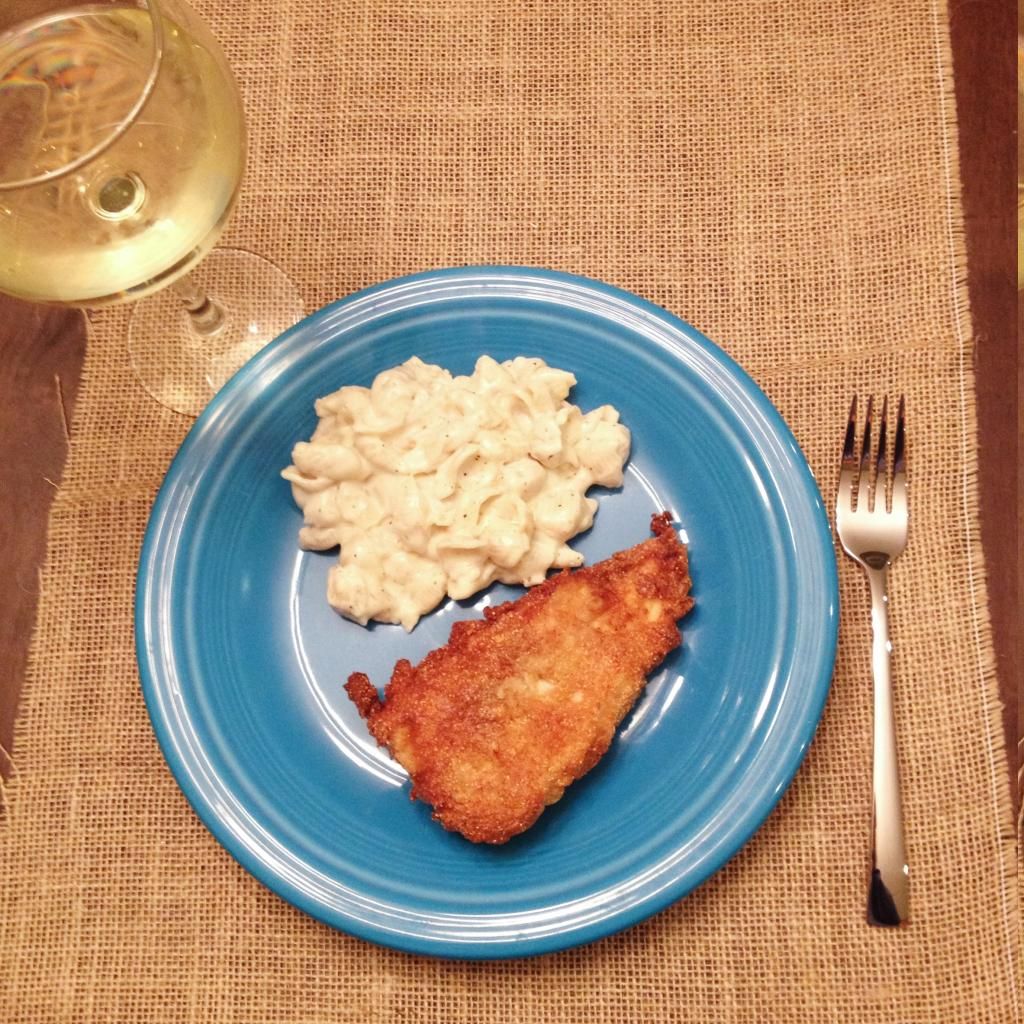 -- For the first time ever I made
Southern Fried chicken
, and Rick was shocked I had never fried anything before this. For some reason it seemed overly complicated, in addition to so not healthy for you. But I was watching
Southern At Heart
(one of my favorite cooking shows on Food Network), and she made this chicken with homemade
white mac and cheese
, and it just sounded so good. I have been majorly craving comfort food lately now that the weather is changing. I'll likely need to start going to the gym more to make up for this..ha!
-- Speaking of cravings, I've been craving bacon and ketchup lately. What does that mean? I tried Google'ing it and there is no craving for bacon and ketchup. And no this does not mean there is a bun in the oven, which again, very strange to be craving this.