Planning a wedding is probably the biggest event most people will ever plan. There are so many things to coordinate and details to think about. I learned a lot planning our wedding and thought I would share a few tips I learned along the way. I also had a few wedding photos that I didn't get around to sharing, so I thought I would pepper my post with those as well.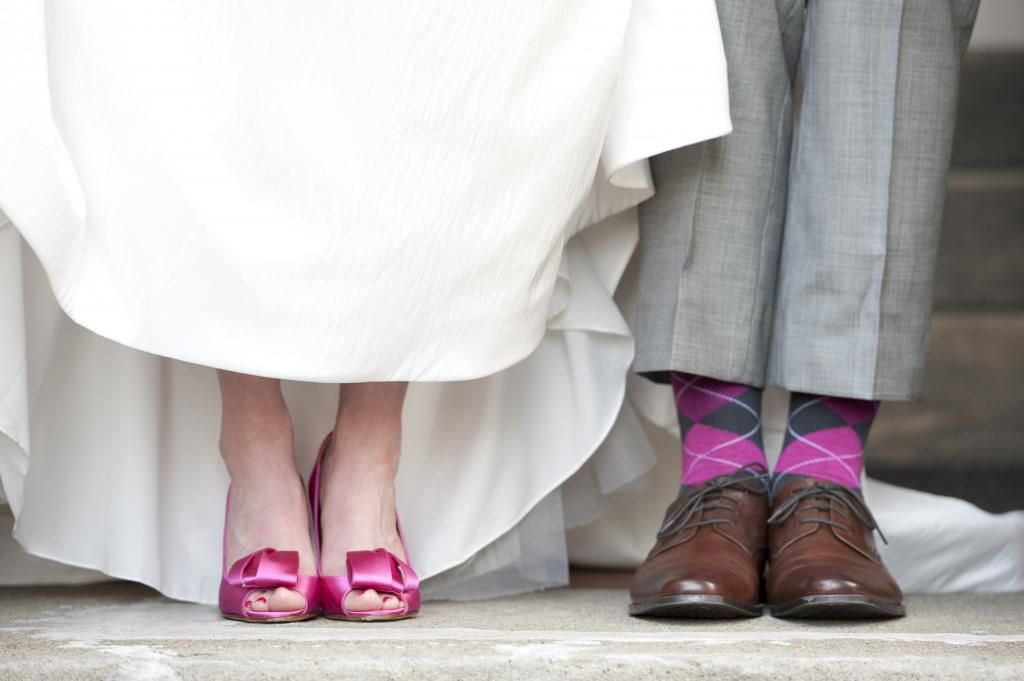 1. Focus on What's Important To You
There are a ton of details for a wedding. You can easily get overwhelmed focusing on all of the little tiny details. I think it's important to think about the parts that are most important to you, and put the majority of your focus there. Maybe it's your table decorations or your playlist. Focus on those details first and then you can share the responsibilities of the other details with your groom or maybe your family or friends. Which leads to my second tip...
2. As for Help
That is the one thing I wish I had done sooner. I really didn't start asking for help until about the month before when I started to freak out things weren't getting done. I was a little too controlling with making sure all of the details were just right, and then I realized I couldn't do it all. I ended up handing off tasks that were important, but not my top priorities, and I felt comfortable with other people making the decisions for me. An example of this was handing off the the ceremony music and the appetizers to my Mom, and the reception playlist to Rick.
3. Get Organized
You don't have to go crazy OCD about it, but it does help to get a little organized with your wedding planning. I purchased a wedding binder which I kept all of my contracts and receipts in. I also put together a budget spreadsheet to keep track of our wedding expenses. I included a column of what had been paid and what was still left to be paid. Wedding aren't cheap, and even the inexpensive details start to add up. It's good to keep track of your spending so there aren't any surprises and you can make smart decisions without running out of money. One other way I stayed organized was making a master list of everything I would need for the wedding. I started with what we were going to wear, listing out all of the details, then moved to ceremony and then the reception. Then I crossed off things as I completed them. This helped me to know what I had done and what was left to do. It was also a great list to refer to when I started packing up my car with all of our stuff. You definitely don't want to get to the church or the reception site and realize you forgot something.
4. Have a 5% Buffer
Speaking of wedding budget, you need to have a buffer for unexpected wedding expenses. I would plan for 5% (10% if you can afford it) of your total budget for unexpected expenses. A few things that came unexpected for me were I didn't realize I would need to have my dress steamed, and that cost around $75. I also didn't know exactly how much my alterations were going to be until my first fitting. You definitely need to keep alterations in mind when purchasing your dress. This could be anywhere from $100, to around $275 (which mine were), to possibly even more.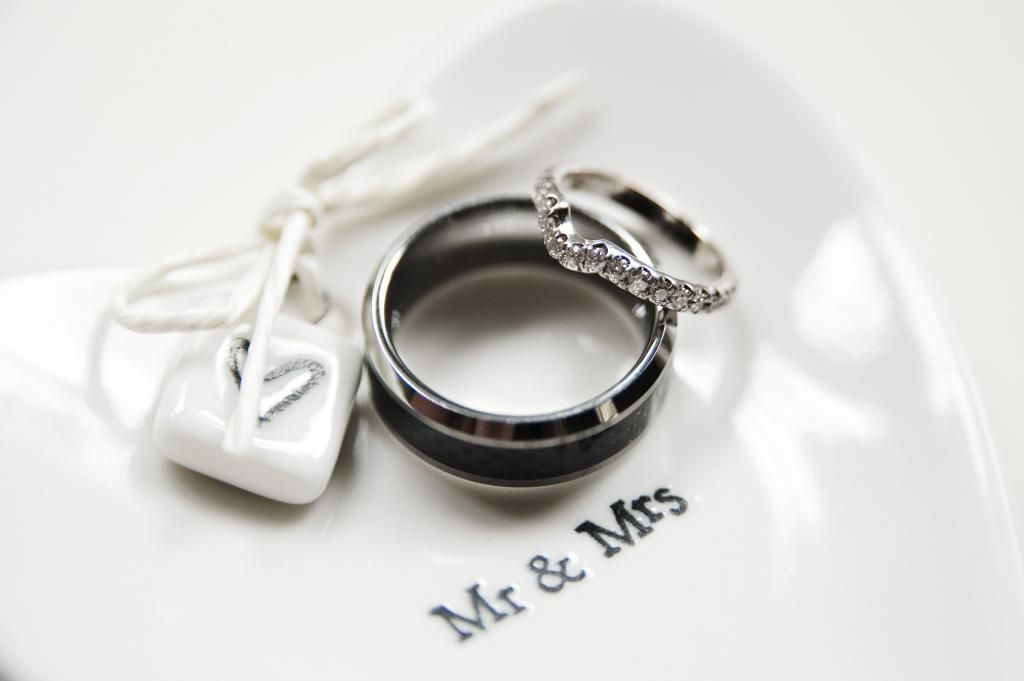 5. Focus on the Support, Not the Drama
I don't know what it is, but weddings bring out the crazy in everyone. Whether it's you having a Bridezilla moment (had a few of those), or a friend or family member not agreeing with a decision you make. You are not going to be able to make everyone happy, and that is ok. No matter what you need to do what's right for you and your future spouse, and those who truly love you will understand and support you no matter what you do. Focus on those who are supportive, and try not to focus on the drama and negativity. I realized this a little late in the game, and got super emotional on my wedding day when I realized after some of the drama I went through there were all of these people that went out of their way to attend our wedding and be part of the most important day of our life. I wish I would have focused my energy on those people sooner and enjoyed the process a little more.
6. Remember It's Your Wedding
Rick and I have a few friends who are getting married next year, and on more than one occasion we have given this advice. Friends and family love to give their opinion and many times you may feel like you are letting them down by making a different choice. But you need to remember this is your wedding, not theirs. They have likely already had their wedding, or will likely get married in the future. They will (or have had) their day, and now it's your day. Do what will make you and your spouse happy. It's your day and you want to look back on this day with no regrets.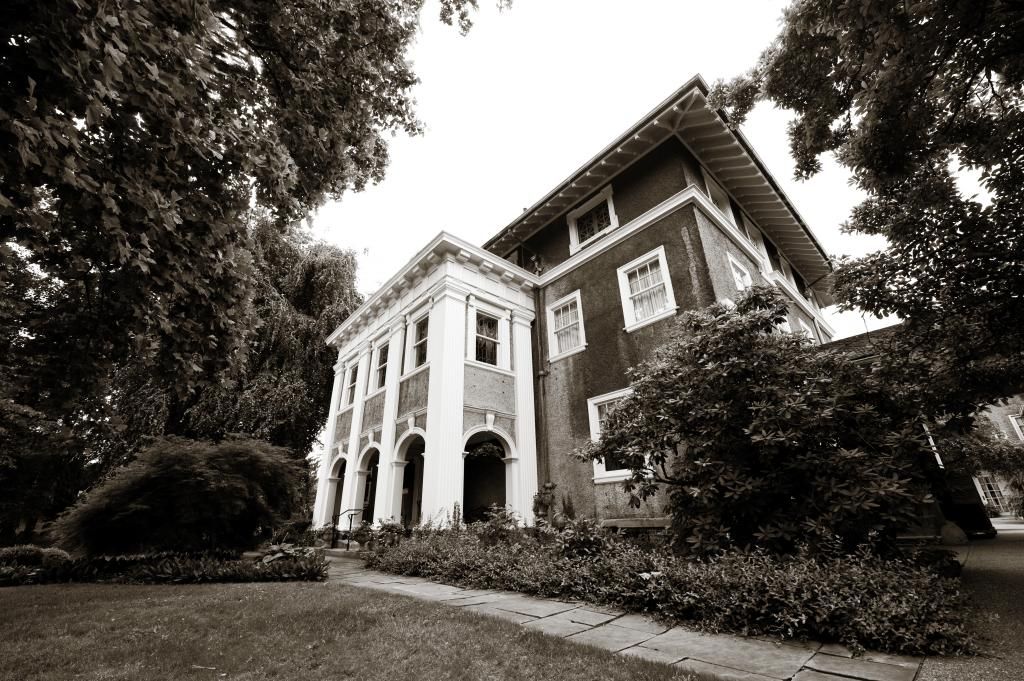 7. No Matter What...Your Getting Married!
My Mom told me this on more than one occasion. Whenever I was freaking out about a detail, my Mom reminded me that no matter what happens, it could pour cats and dogs, but at the end of the day Rick and I will be married and that is what is most important.
What advise did you learn from wedding planning, or any other big event.