Happy Monday! Hope you all had a great weekend! Our puppies had a pretty good weekend because they finally got to go see Santa. I have been taking Abby to see Santa for about 10 years now, and the last 2 years we have taken Bren and Napoleon along as well.
This year we took the pups to
Petco
for their picture. The Santa there didn't seem very thrilled, but we managed to get a decent picture. I just realized I don't have a digital version of the official Santa picture, but I'll be sure to share tomorrow during our Holiday tour reveal.
Speaking of previous years, here are a few pictures from previous Santa visits...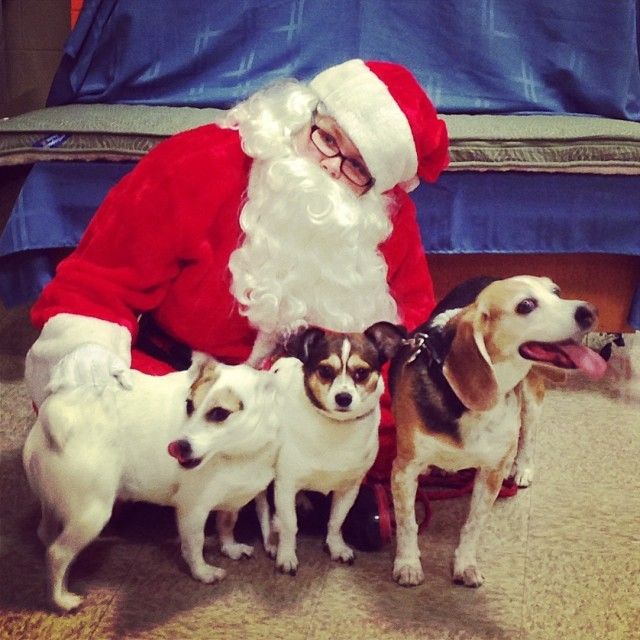 This one was from last year at Petsmart, and Rick and I both took about a million pictures with our phones to finally get a somewhat decent one. Napoleon looks like he doesn't trust this Santa character.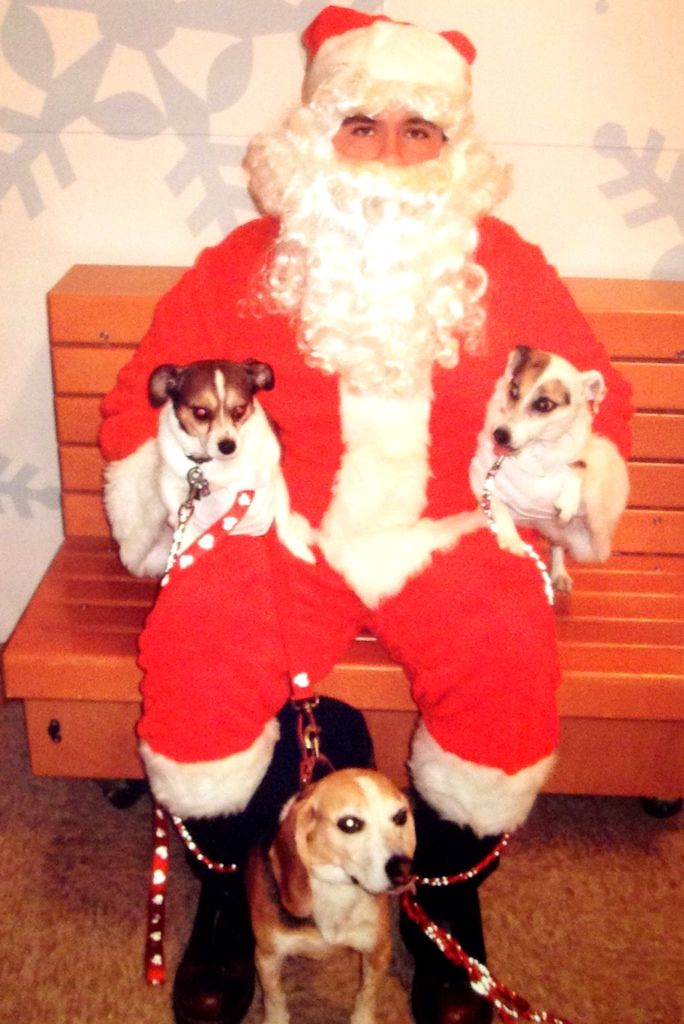 This one was from 2012. Napoleon looks like he hates the world, and Bren is getting ready to lick Santa's face.
This one was from 2011, back when Abby was an only child. She looks so sweet here, but don't let her fool you, she seems to always be on the naughty list.
Also on the list of happenings this weekend, Bren and Napoleon were attempting to be festive this weekend and get everyone in the holiday spirit. Not sure how Abby got out of this, but there are still plenty of days left until Christmas for her to get in the holiday spirit.
We also met up with my brother and the kiddos to see the Wildlights at the
Columbus Zoo
. I have a full post coming later this week with more pictures from my digital camera.
And as I mentioned earlier, tomorrow I'm hoping to share our Holiday Home Tour, and also later this week is our big Christmas Card reveal. So stop back soon for more Christmas fun!