Happy Monday all! Hope you had a fabulous weekend. This last week we have worked hard on getting our home ready for the holidays and finally have all of the inside and the outside decorations up. I'm hoping to share our holiday home sometime later this week, which I know everyone is waiting on pins and needles to see. This weekend was spent doing a lot of partying, and spending time with friends, which is something I love to do around the holidays.
Saturday night we had a few friends over for a little holiday gathering and to watch the OSU game. We wanted to host a Friendsgiving back in November, but didn't get our act together in time, so we decided we would just roll together a Friendsgiving and a holiday party into one and this last Saturday night seemed to work for everyone.
We don't have a very big place, so we kept it to a small group of close friends, and had a lot of fun catching up with everyone and cheering on the Buckeyes to a victory...a huge one with a score of 59-0...crazy). The Bucks are now on their way to the Sugar Bowl against Alabama, so that will be a fun game to watch.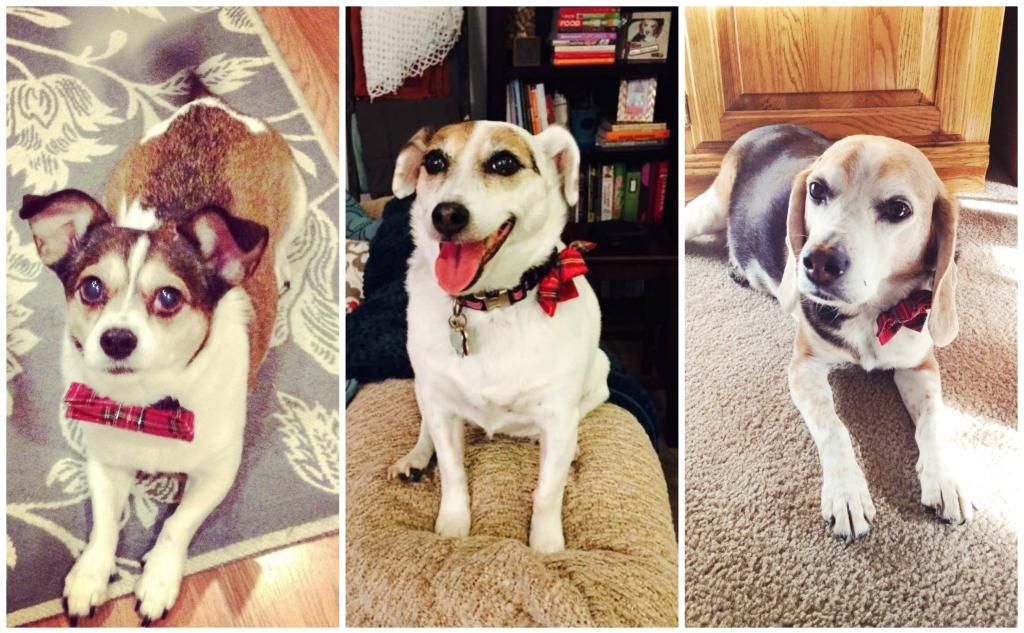 The pups were all dressed up in their festive collars for the party and enjoyed lots of pets and attention from our guests...#spoileddogs.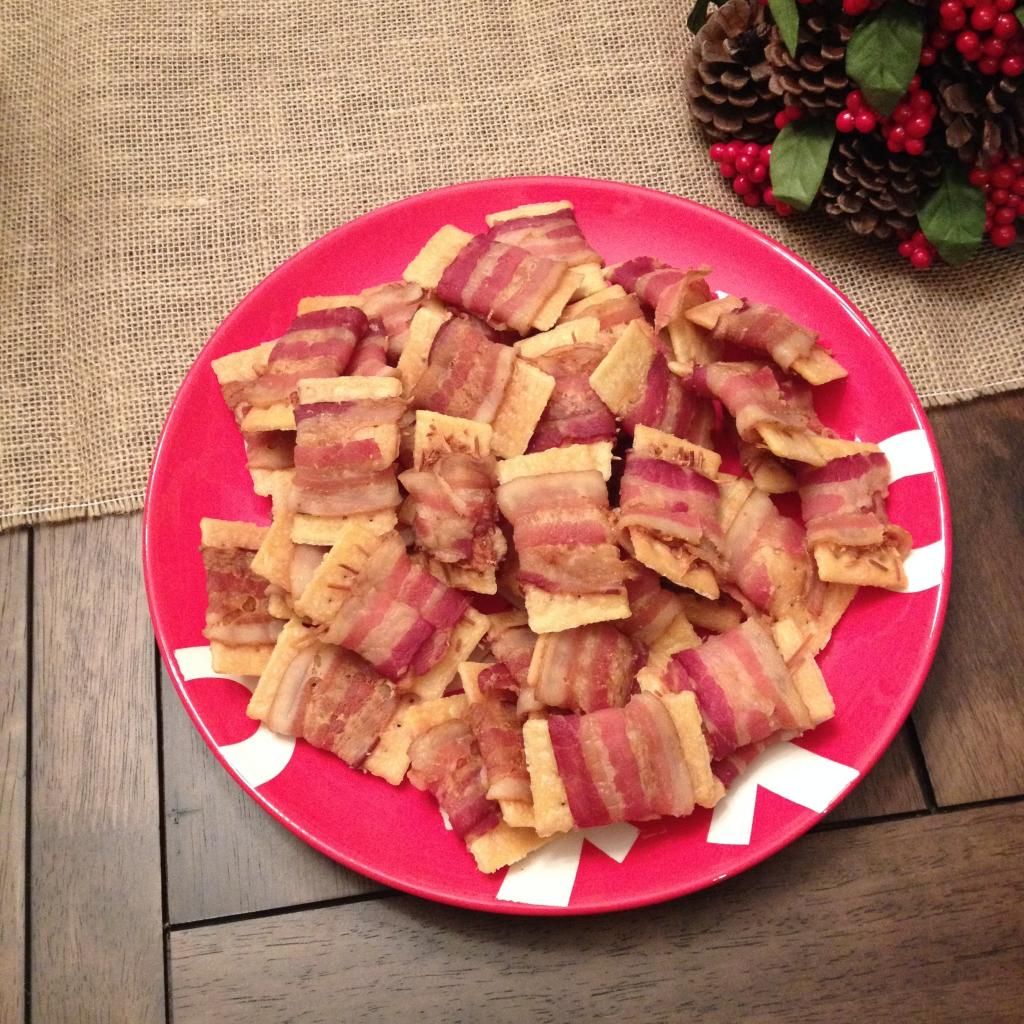 If you are looking for a super easy party appetizer, these
Bacon Appetizers
were a favorite of our guests. These are totally addicting!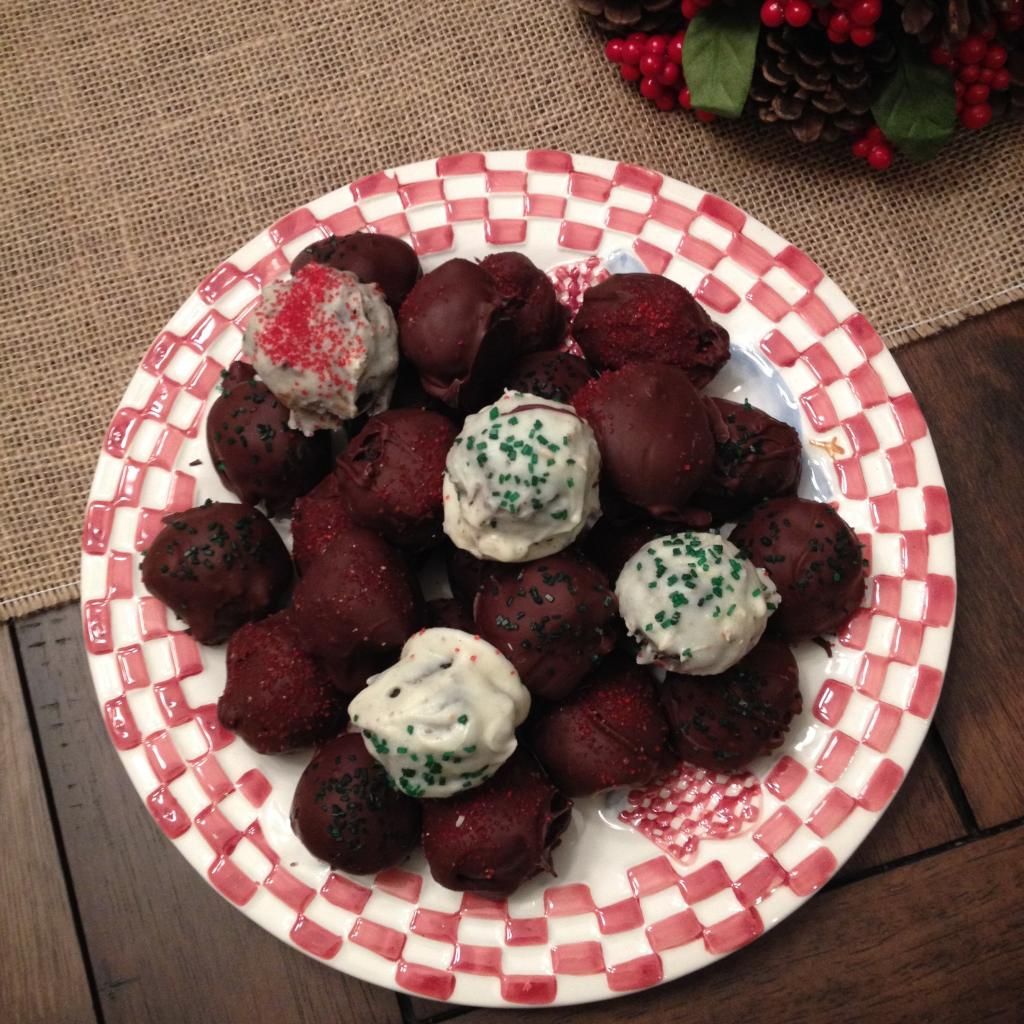 Then on Sunday morning, we were invited to our friend Tarah's little boy's 1st birthday party. It was at this place called
Piccadilly
in Bexley and it was a cute little play cafe. There were lots of fun activities for the kids, and an ugly Christmas sweater contest and mimosas for the adults. Such a fun time, and Rick and I were able to sport our Christmas finest. My sweater by the way is authentic, and I actually wore this for real, in public, like 15 years ago. My have the times changed. Rick's by the way was a Walmart special...ha!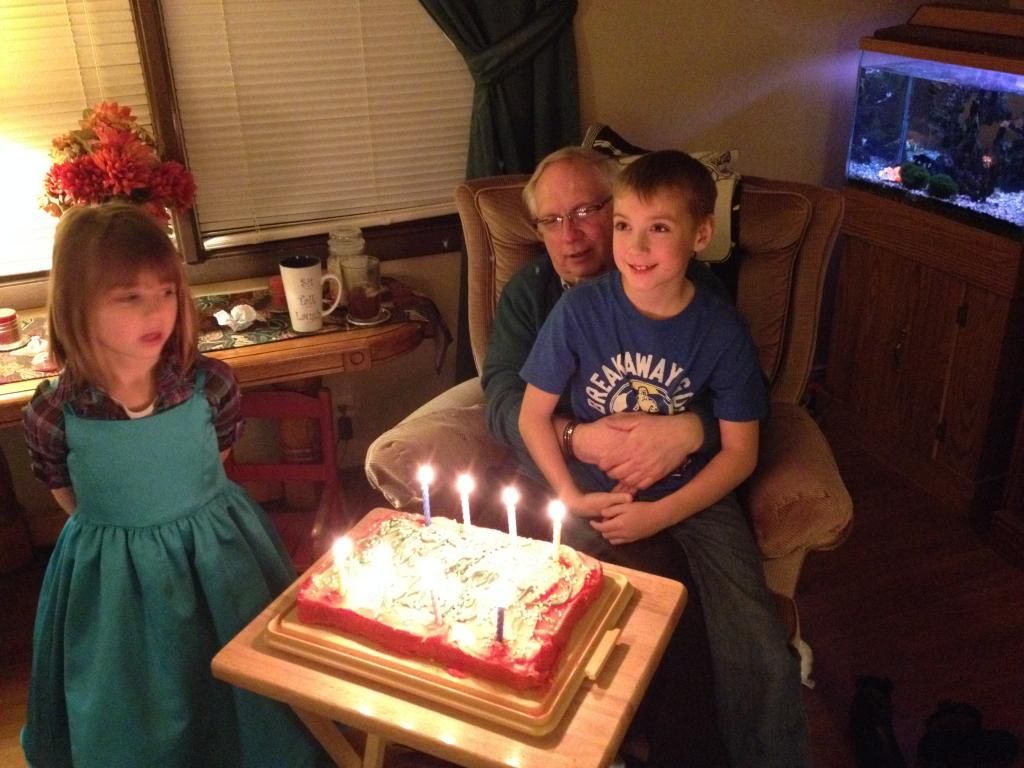 A few weeks ago we celebrated my nephew Jack's 8th birthday. I still can't believe he is 8 years old, and remember to this day visiting him in the hospital for the first time...only hours after he was born.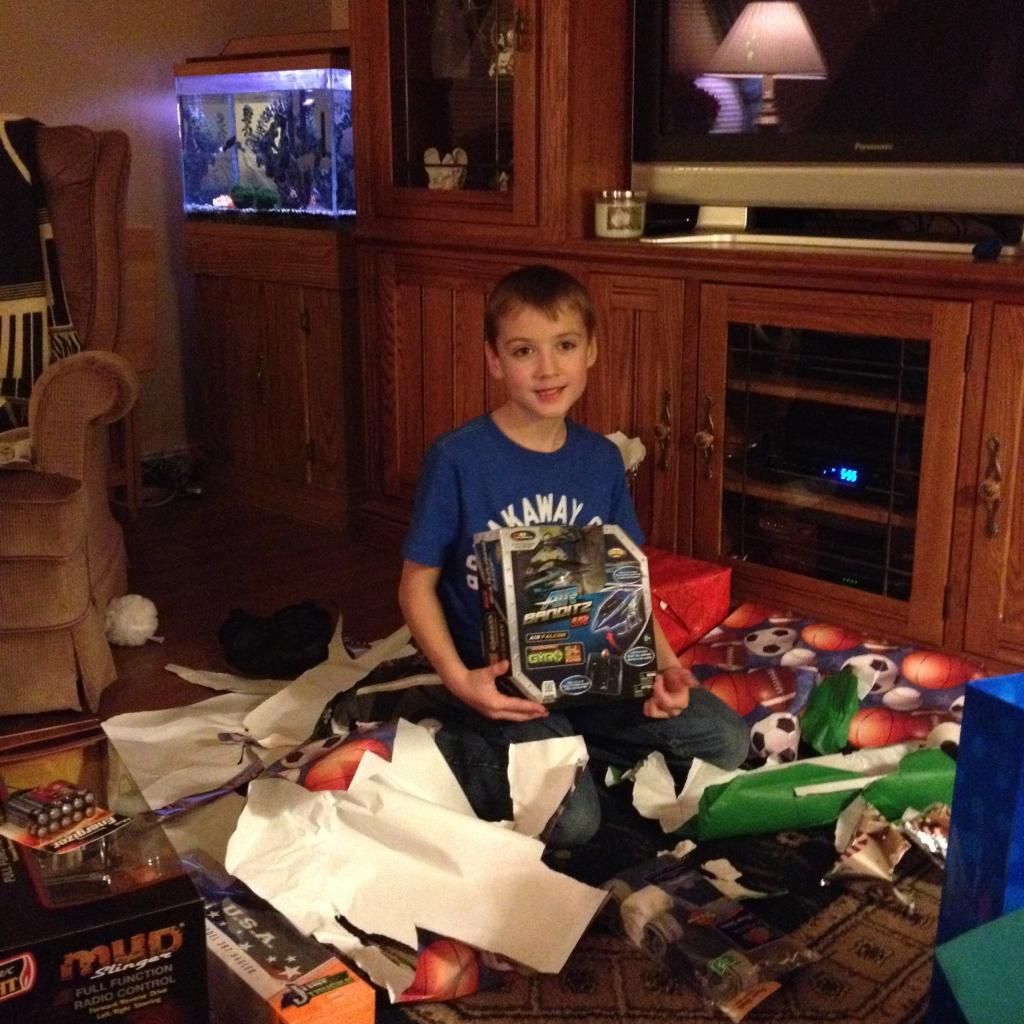 He got lots of boy toys like a remote control Jeep from us (it's the Mud Slinger in lower left-hand corner).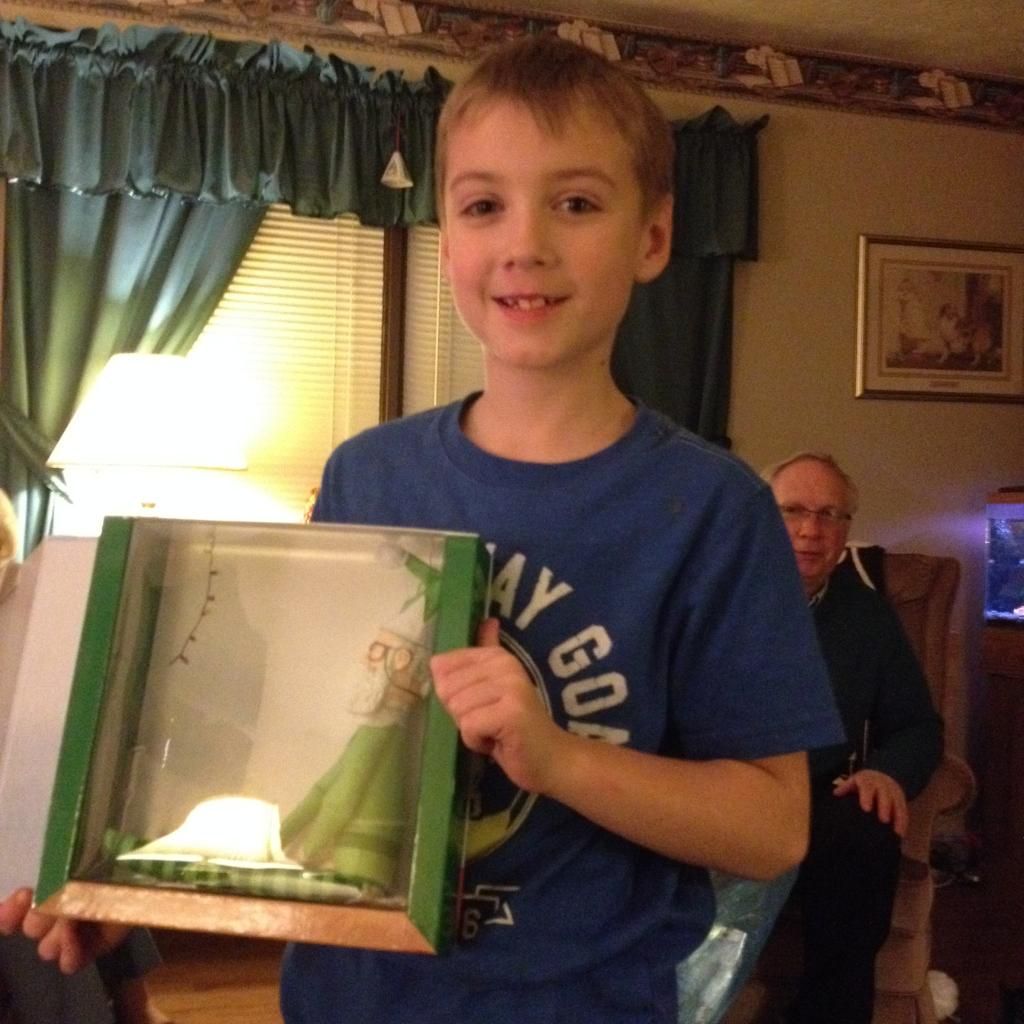 He also got a Si the Christmas Elf to keep at Grandma's house. The kids have a regular Elf (Pocco Chico...long story) that they keep at their Dad's house, so this one was going to stay at Grandma's and keep an eye on them when they sleep over.
Kinda creepy, but kind of funny. It's a cute little book though and has a little bit of focus on the Christmas story than the regular Elf book.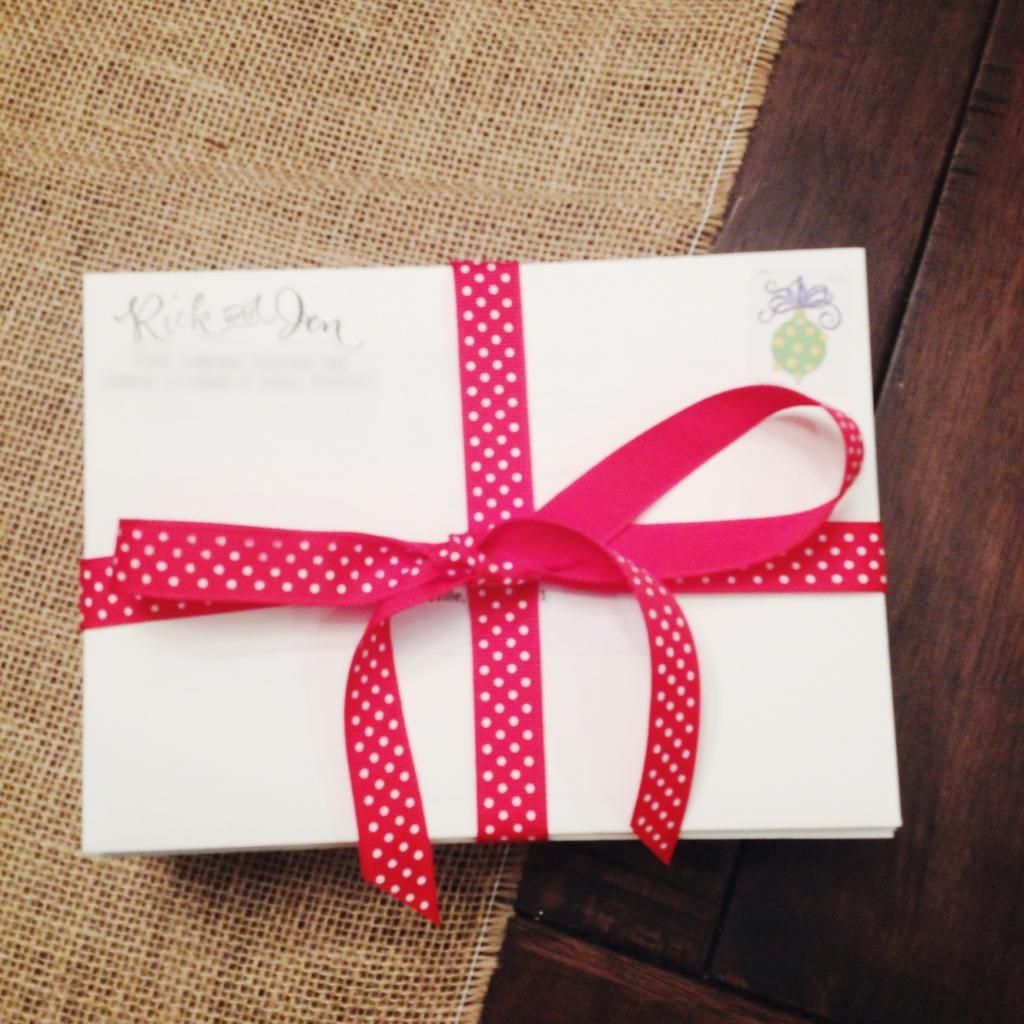 In other news, we got our Christmas cards in the mail. I'm so excited for our friends and family to see them. They are my favorite cards so far. I'll be sure to share as soon as they are all delivered.
As I mentioned earlier, we got all of our Christmas decorations up. Here is a preview of our tree. We purchased a faux tree this year after dealing with real tree issues the last 2 years. It's so nice not to have to worry about having to water the tree, or constantly picking up pine needles, or worrying about bugs, or the tree drying out too quickly. I do miss the great smell, but we just keep burning a tree scented candle from B&BW, and then we no longer miss the real tree. I also found it was so much easier to decorate the faux tree because you can bend the branches in many different ways to get your decorations to fit the best on the tree.
And in non-holiday news, we finally got the light replaced in the stairway (thank goodness!! No more brass!). It's so hard to photograph this light, but this gives you an idea of what it looks like. I want to do a non-holiday home tour early next year, so I'll work on getting a better photo for that. So far I'm loving it, and all of the fun shadow's on the walls.