We have just spent the most amazing time in Puerto Rico. We went down with a group of friends (like 20 or so) for our good friends Jeff and Sharlene's wedding. It was the perfect time to make the trip because while we enjoyed 80 degree weather there, we were missing out on -20 degree windchill back at home! Rick and I both agreed that we need to go somewhere warm every January from here on out. We are completely spoiled now.
I'll be honest, I never really thought about going to Puerto Rico before this trip, but we both really liked it, and are now planning on moving there someday (hopefully!!). It was warm, tropical, exotic, but also part of the US so no passport required and most everyone spoke English. We stayed in San Juan, so I'm not sure how the rest of the island was, but almost everyone spoke English, half of the signs in town were in English and all of the restaurant menus were in English. Something I wasn't really expecting, but a nice surprise. We also felt that things were very affordable and prices were comparable to the US, if not a little cheaper. That part was also surprising as when I went to Hawaii a few years ago everything was so expensive since most everything needed to be imported in as well. Rick said Hawaii was much farther away for everything so that was probably why and Puerto Rico was closer to the shipping routes.
We have a million or so pictures to share, and more posts will be coming soon to document our trip, but I just wanted to drop by and share a little preview of this slice of paradise. Some sunny pics to warm up your cold Tuesday morning.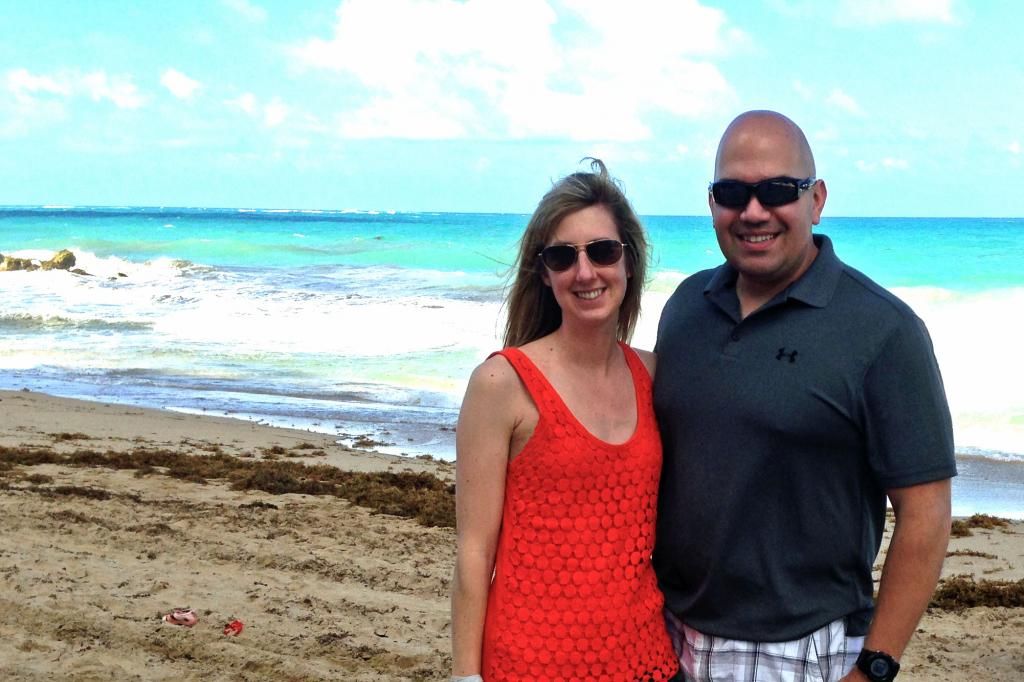 Hope everyone is having a great week and staying warm. We both head back to work today, so it will be interesting finally getting back into the daily grind. I feel like I've hardly worked between the holidays and this trip, so I'm sure it will be quite the adjustment. Wish me luck!!
Has anyone ever been to Puerto Rico? What was your experience like?
And congrats to the Buckeyes for winning the National Championship last night! We went over to Jeff and Sharlene's to watch the game and left around 11'ish when it was 21-20. We were nervous it was so close and joked the last game on Jan 1 we went to bed when they were losing and they turned it around and we won. We were pleasantly suprised when we got home to see they were ahead again, and stayed up a little while longer to watch the end of the game. There will be a lot of happy people in this town this morning :)