I am a huge fan of
Pinterest
, and literally use it as my source for everything. From DIY/crafts, to outfits, to recipes, to gift ideas, you can find anything and everything on Pinterest.
As I was working up ideas for
Anne's Pin to Present linkup
, I realized almost our entire Valentine's Day was thanks to Pinterest.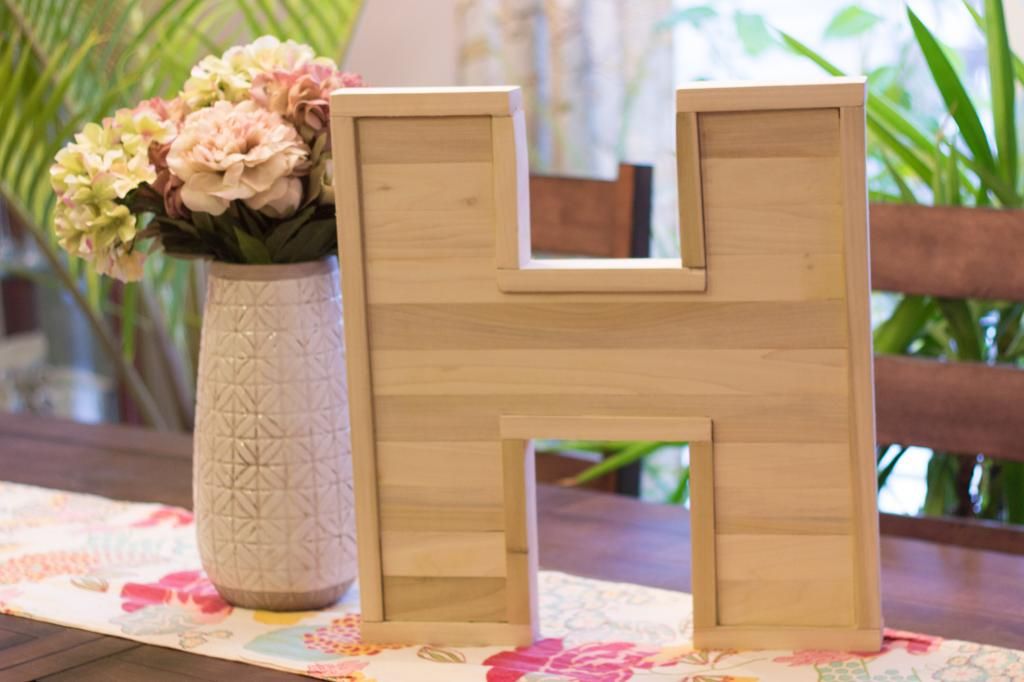 Rick's present to me was this wooden "H" that I am very excited about using as a part of a gallery wall I'm dreaming up. I originally came across this
Pin
about 6 months ago and had shown it to him a couple of times. I might have also mentioned recently this would be a great gift idea, and he took the hint and figured out how to make one. I love how it turned out and can't wait to hang it on our gallery wall (now just need to finish printing wedding/pictures and collecting frames...next project!!).
In the meantime it's just hanging out in front of our festive Valentine's Day fireplace. In another week or so I'll have to start thinking of St. Patrick's day decor :)
Another
Pin
I came across, and have been saving for a while is this glitter nail art. I actually remember seeing this on a blog last year but never got around to trying it. After receiving this fun
red
and
gold glitter
polish in my February
Julep
box, I just had to try it.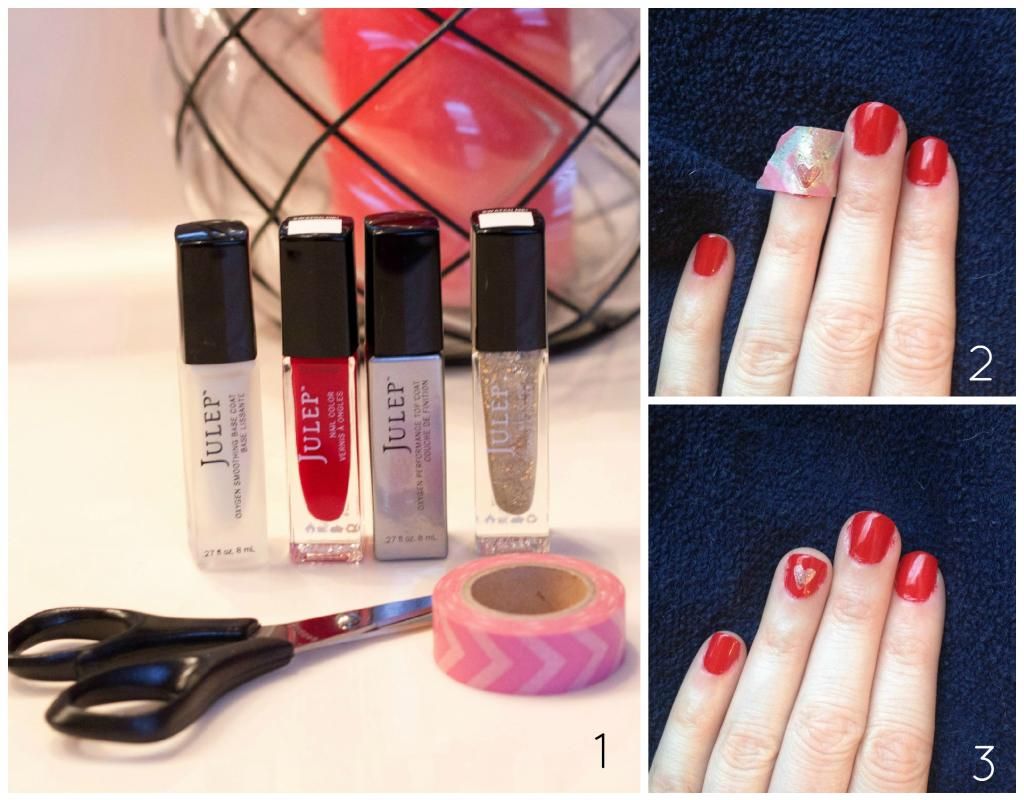 You could really do this with any shape, or even stripes. Here's how you do it in a few easy steps.
1. Gather your supplies:
Then apply your base coat, polish and top coat, and then let your nails completely dry. If you use a quick drying top coat like I did, you can move onto the next step within an hour or so. Or you can wait until the next day to paint your accent nail.
2. Take a small piece of washi tape and cut out your design. I folded mine in half and cut out half a heart shape, making sure to not cut the folded line. Then apply the tape to your accent nail and press down really well. Then just paint with your accent color in thin coats over the stencil.
3. Carefully peel the tape off, let dry a few mins and then apply another top coat. Then show off your cute nails!
The only thing not Pinterest-inspired was dessert.
Gigi's Cupcakes
for the win though!