Happy Monday! We had a little snow storm over the weekend (totally not as bad as predicted, which I'm grateful for), so I did what any sane person does during a snow storm...decorated for Spring.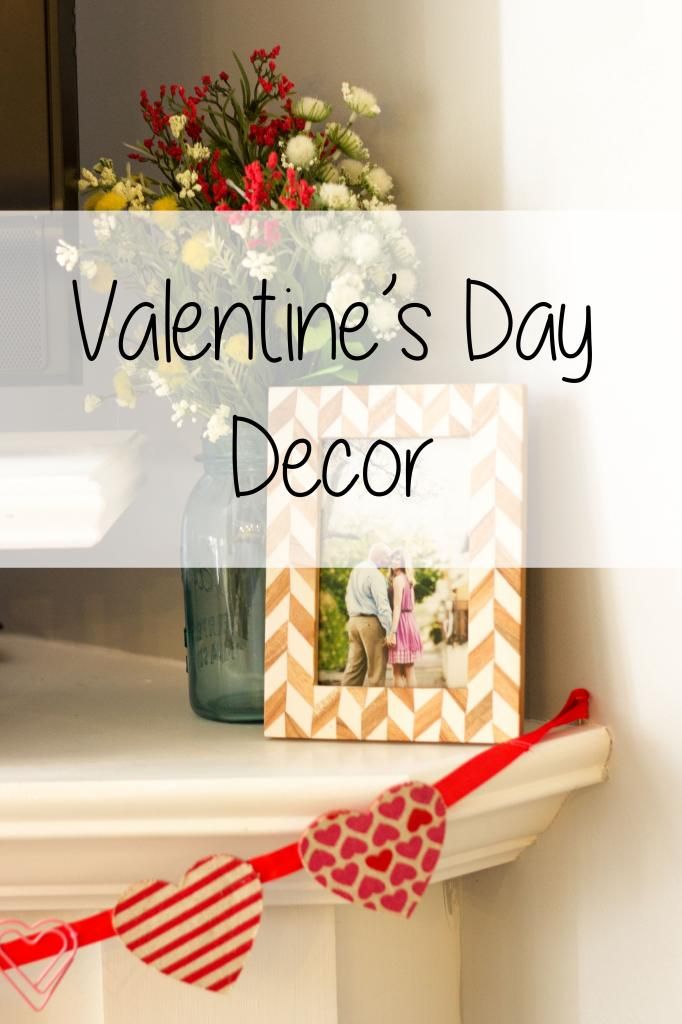 I didn't go all out, as I have some fun Easter/Spring decorations I'm still holding on getting out, but just gave our main living area a mini-Spring/Valentine's Day Makeover. I also did a little Valentine's Day DIY that was super quickly and easy, and lots of fun.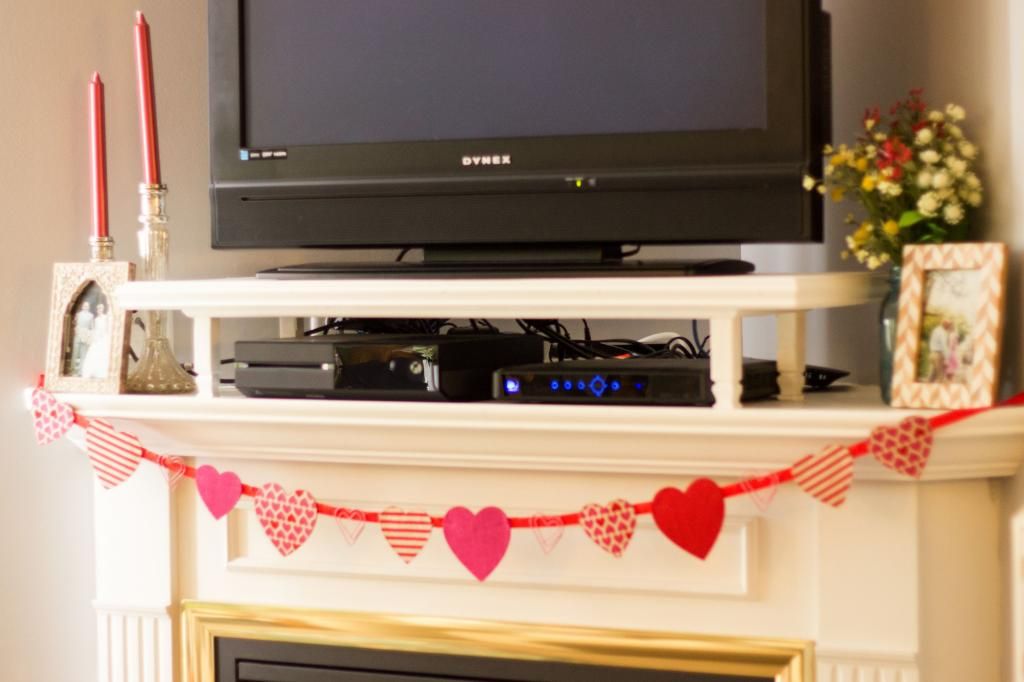 Our mantle got a little bit of a makeover. The
heart garland
I picked up at Target last week (and saved a little money with my Cartwheel app).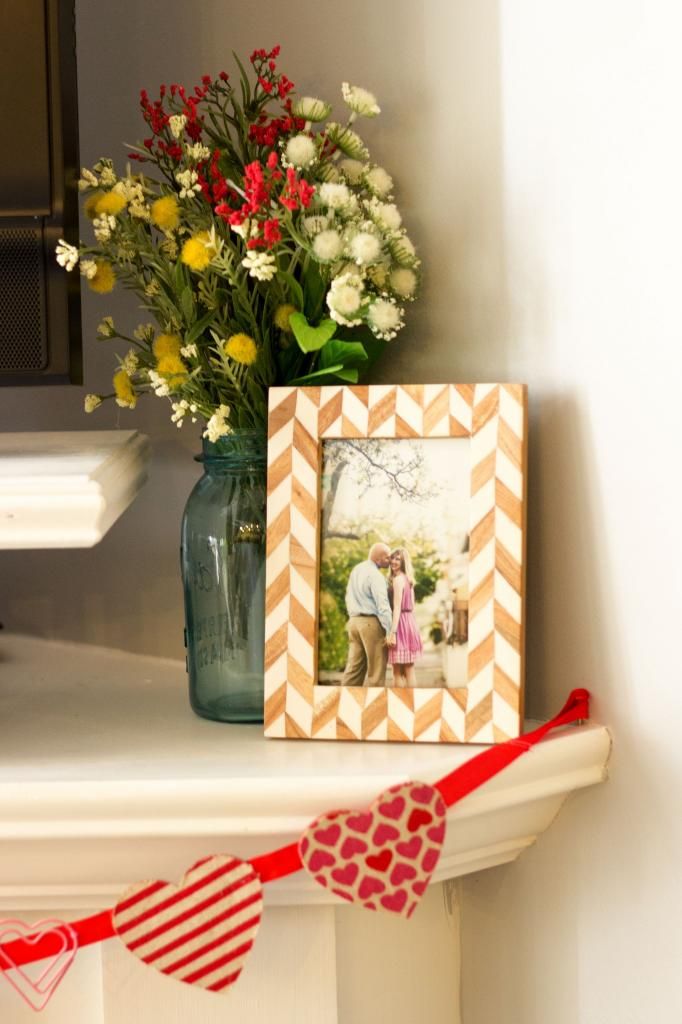 The flowers I picked up at Michaels (also 40% off last week) and placed them in one of the blue mason jars we used for our wedding centerpieces. I also added one of our
engagement pictures
just to add a little dimension.
The candle holders and candles are left-over from my Christmas decor, and I got both at World Market during Black Friday. I also included one of our favorite wedding pictures holding our
"Just Married" banner
. Frame also from World Market.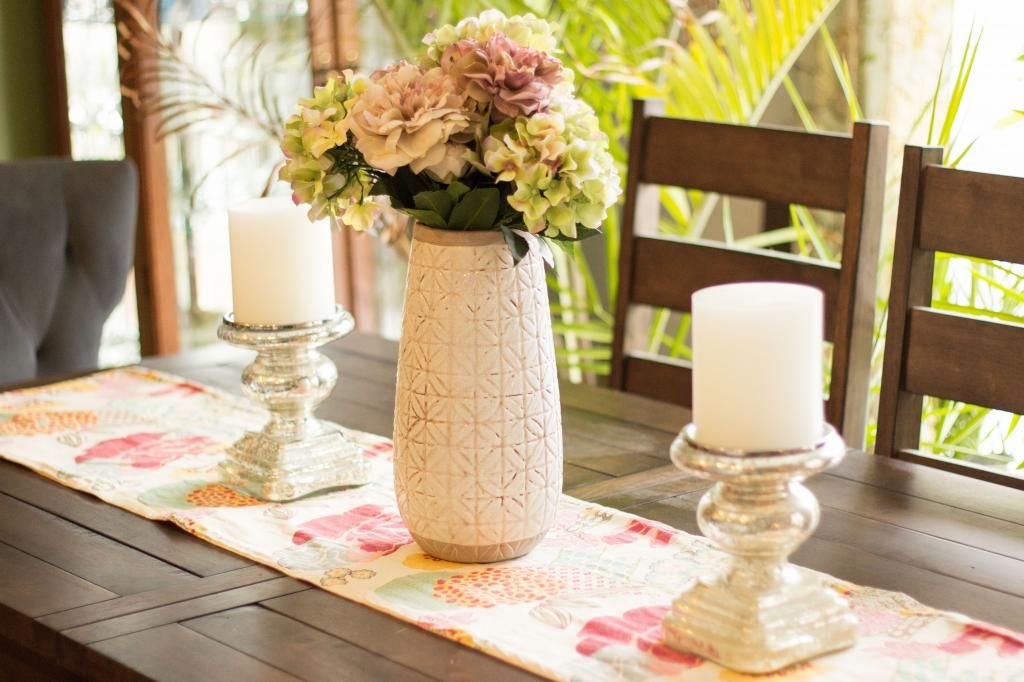 Our dining room also got a Spring face lift, and I put out my Spring table runner I got years ago from Pier 1. The candle holders and candles were wedding gifts (from Pottery Barn) and I got the vase from Target last Spring and it's one of my favorites.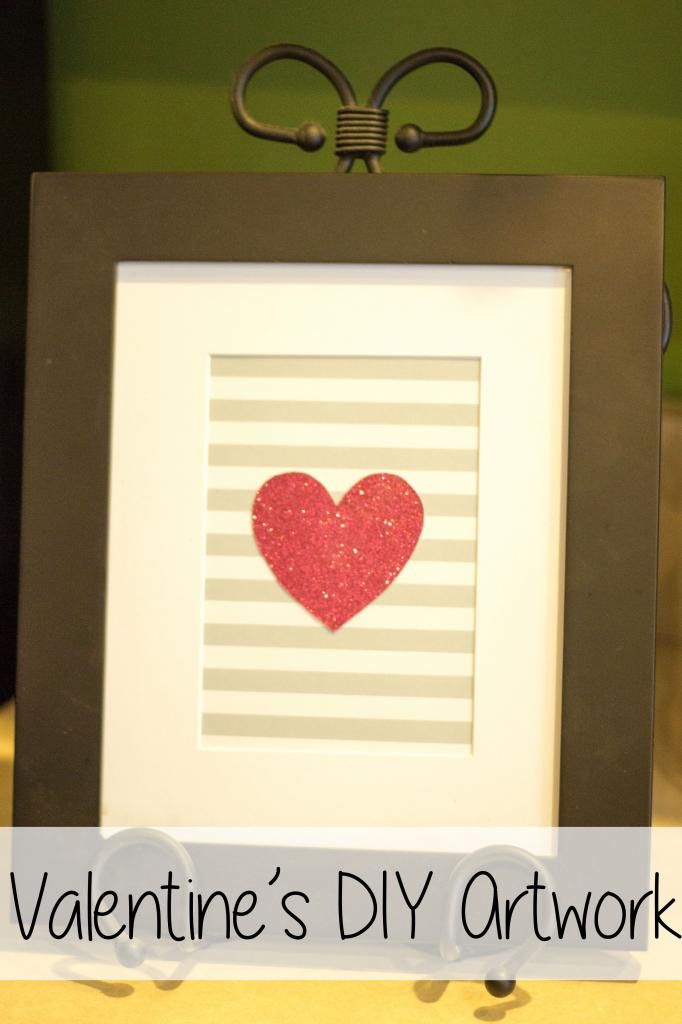 Here is my little DIY artwork. I wanted something to fit in the frame in our kitchen, and I just had this idea in my head that I wanted to recreate. I found some gray stripped scrapbooking paper and this hot pink glitter scrapbooking paper from Michaels. I cut the gray stripped paper to 8 x 10 size. I then printed out a heart shape that I created in PowerPoint, cut it out, and traced it on the back of the glitter paper, then cut the heart out of the glitter paper. Attach to the gray stripped paper with a few adhesive squares, place in your frame and your done...instant artwork! It's hard to tell in the picture, but I love how the glitter heart sparkles when the kitchen light hits it.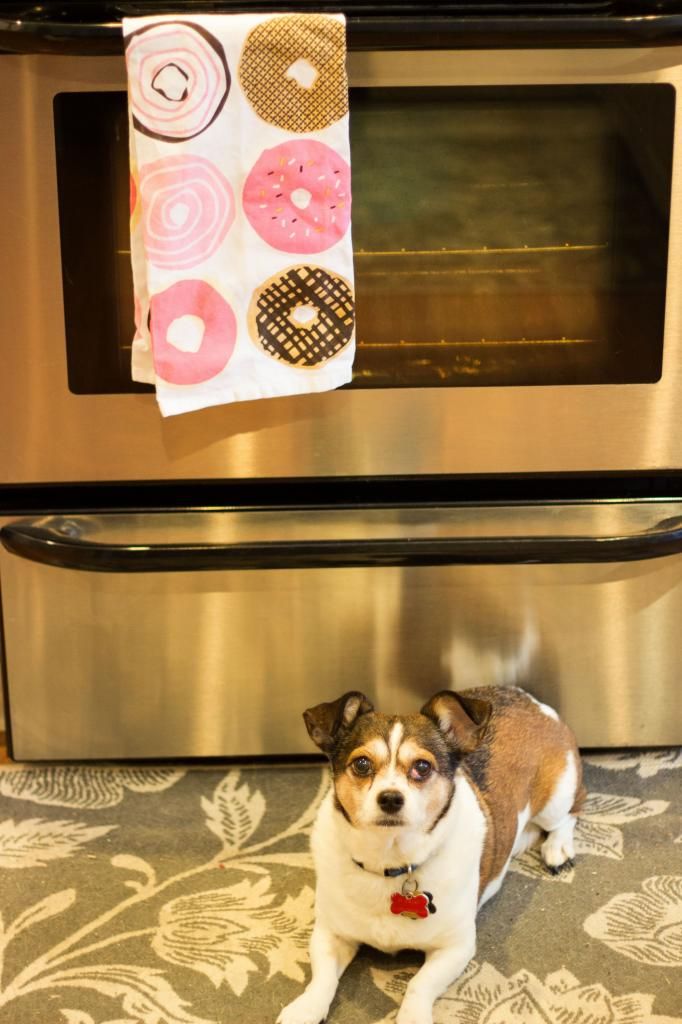 I also got out my pink donut towel I got at Crate and Barrel a few years ago and had to snap a pic of my little design assistant. He followed me around all morning while I put away the last of the Christmas decor (I kept a few of the non-Christmasy things out for the month of January), and put out my new Spring decor. Based on this look, I think he approves of my little makeover. Either that or he thinks he's going to get a treat...which did happen :)
Do you decorate for Valentines Day?
Linking up today with Life of Meg for
Mingle Monday
.