Chalkboards are a big trend right now. I've seen them as signage for many types of parties...birthdays, baby showers and weddings to name a few. Chalkboards were a big theme in our wedding and I had various ones set up through our reception hall...
Today I wanted to share how easy it is to create chalk board artwork. Let me first be honest and say that I can't draw a stick figure to save my life. And my handwriting is HORRIBLE. But I made all of these chalk board signs, and you can too in a few simple steps. I'm sharing all my secrets today folks!!
What you need:
-- Inspiration (I got all of my ideas from
Pinterest
and I have linked the caption under each picture to show you where)
-- Chalk - regular and a chalkboard pen
-- Pen or pencil (make sure the tip is somewhat sharp)
-- Chalk board
Directions:
2. Turn your picture over and take your piece of regular chalk and just start coloring in the backside where your graphic is. You only need to apply chalk where the image is, so don't worry about getting it all they way to the edges. Color it in really well because you are essentially making transfer paper.
3. Then turn your page over and place the image on your chalk board where you want it to go. Take a pen or pencil and trace the outline of your image/letters. This is transferring the image onto your chalk board so you can use that as a guide to draw out your image/letters.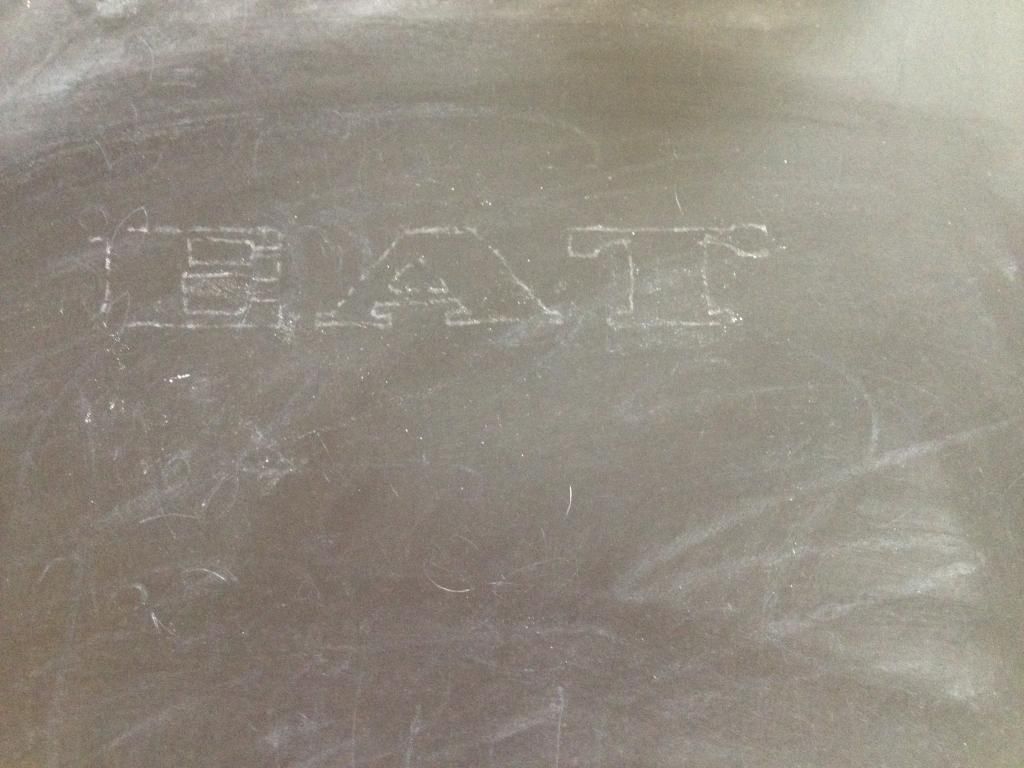 4. Once all of your outlines are made, carefully lift your paper, and blow any excess chalk off of your chalk board. You will see a faint outline of your image/letters. If the entire image didn't transfer you may need to redo it again, or try and freehand the parts that are missing (which sometimes isn't too hard to do, depending on your image/letters).
5. Trace over the faint outline with either your chalk or your chalk pen. I think the chalk pen looks nicer and lasts a little longer (it's harder to rub off if your sign gets brushed up against). Color in certain areas, leave some as outlines, add polka dots or lines to add interest. And then display your artwork!
One thing to note, chalk pens are sometimes hard to remove from chalk boards made with chalk paint vs pre-made chalk boards. I heard that you can prep the surface by scribbling chalk over the chalk paint first, and then taking a paper towel and cleaning it off. This puts a little bit of chalk dust on the paint so that the chalk pen will be easier to remove. I always have to use a wet paper towel to remove any chalk when using a chalk pen. Just test an area before you go to town with a chalk pen to ensure you know what you are getting into.
Here are some of the other chalk boards I created for our wedding.
So what do you think? Do you think you can create your own chalkboard artwork?
You can find more Wedding Wednesday posts
here
.
You can check out my Bridal Shower
here
.
Linking up with Meg for
Wedding Wednesday
.