Happy Monday!
Last
Monday
I mentioned I was starting a new fitness program. Last week I started the workout portion, just to get myself used to working out every day. Today I start the nutrition portion.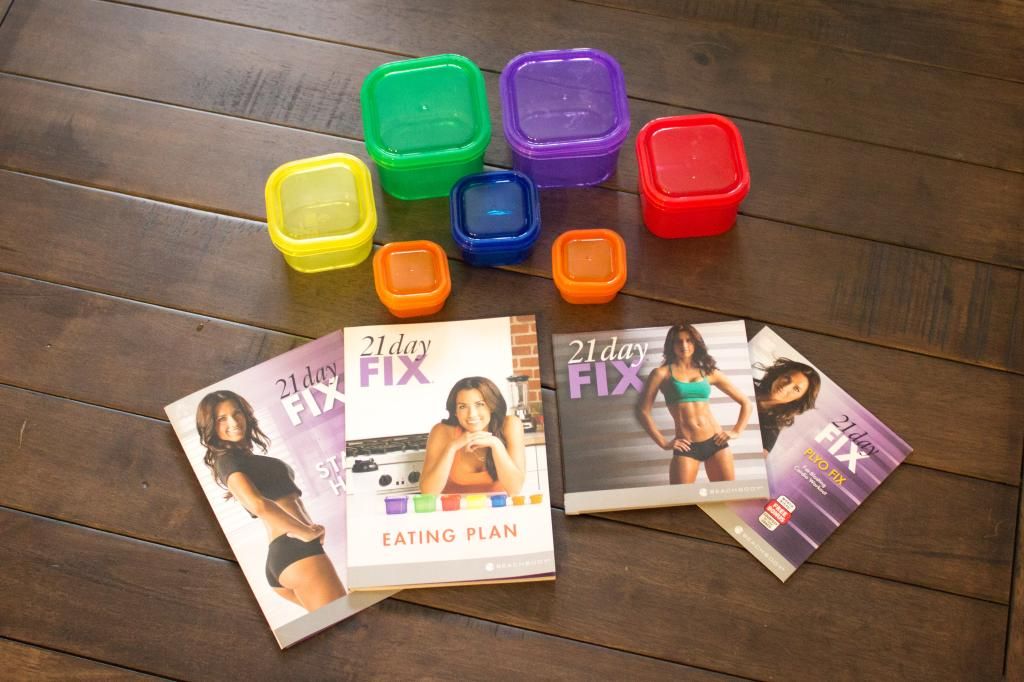 In case you were wondering, the program I'm doing is the
21 Day Fix
. It's a 3 step program where you:
1. Drink Shakeology every day for a boost of nutrition and protein.
2. Complete a 30 minute workout DVD every day.
3. Follow the nutrition plan, which uses these colorful containers to help you learn what a typical portion should be.
I'll be honest, when I first saw the containers I thought I am totally going to STARVE!! Seriously they look so small. But I made dinner last night following the program and using the containers so I could have left-overs for lunch, and they are pretty decent sized portions. I'm now feeling like I may not be able to eat all of the food I have planned for myself. Ok, I'll find a way to eat it, I love food too much not too...ha! But it is an eye opener to what and how much you should be eating from each of the food groups.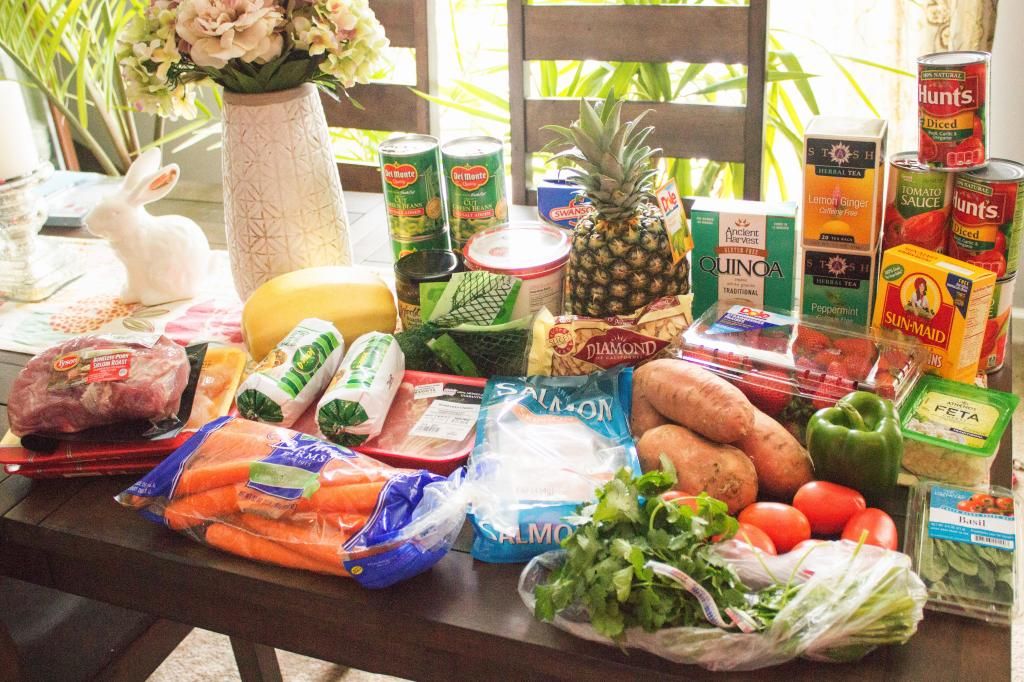 I completed the 1st week of meal planning, shopping and prepping (my grocery haul above), so at the very least let's hope this gets me into a good habit of meal planning and prepping each week. I usually have the meal planning done, but the prepping is something I totally need to work on, so wish me luck on that!
I'm excited to share my journey on this program. I did a ton of research before deciding on the program and there are a lot of reviews out there from Beachbody coaches, and I wanted to share the experience of someone not associated with Beachbody. I'm not getting compensated for this program, and I paid for the program 100% out of my pocket, so whether I love it or hate it, I'll be sure to share.
I also tried a nutrition drink similar to Shakeology from GNC a few weeks ago, so I'm planning on doing a comparison post and share my thoughts on Shakeology. It's an expensive drink and again I've done a lot of research and found a lot of biased opinions, so I'm hoping my experience can help others in deciding if this program is right for them. I was also really overwhelmed when I first got my kit and started the meal planning/prepping, so hopefully I'll learn some tips and tricks to help others, whether you try this program or something similar. And hopefully I'll have a rockin body ready for Summer by the end of all of this.
Have you ever done the 21 Day Fix or something similar? What were your thoughts? Any tips you can share?
If anyone is currently doing this, or is interested and you want to reach out to chat and share experiences, please leave a comment below or you can email me at lifeloveandpuppypaws@gmail.com. Again, I'm not associated with Beachbody, so all opinions are my own.