Today I have a fun and easy DIY project. I am kind of obsessed with little decorative trinket and ring dishes. I keep them all over the house as a place to keep my rings and jewelry. I typically take my rings off while cooking, cleaning, taking a shower and sleeping, and I take my other jewelry off at some point during the day because it's usually driving me nuts (anyone else like that?). So of course I need a safe place to keep my valuable jewelry so it doesn't get lost or damaged. And if it's cute and decorative...bonus!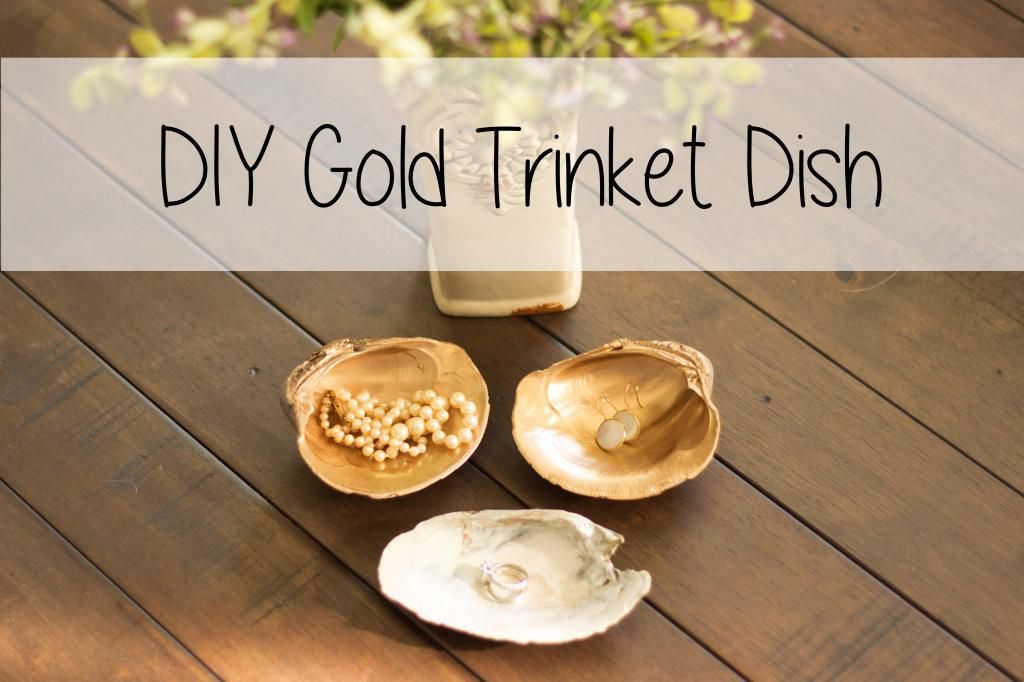 I came across this
idea
last week over at
Lauren Conrad's blog
, and thought it was perfect because I already had some clam shells and just needed to pick up some gold paint.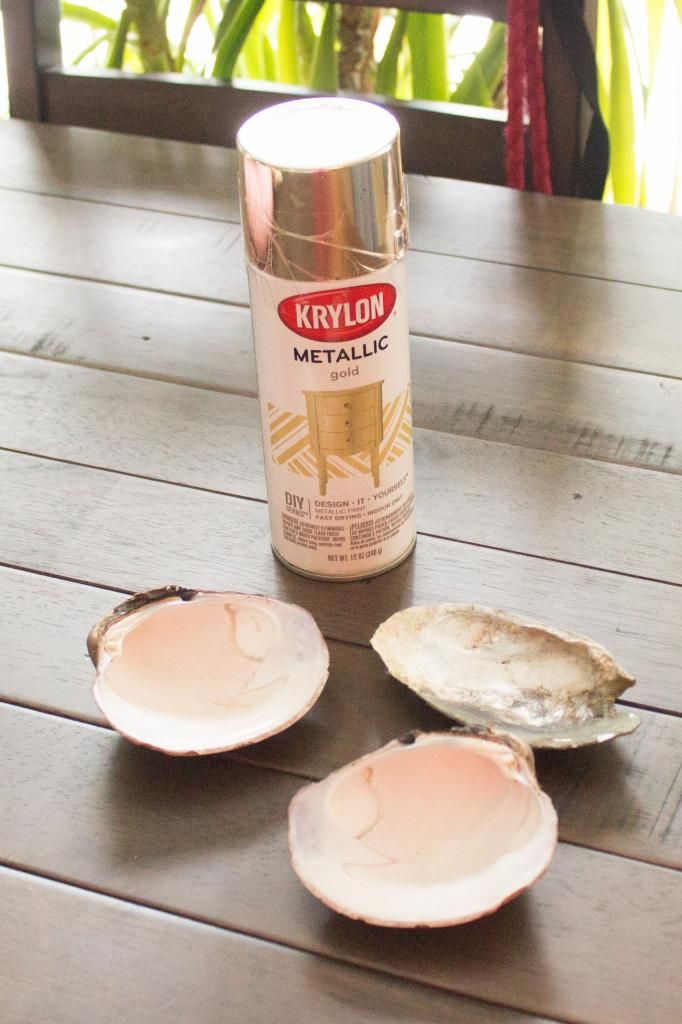 Supplies needed:
-- Clam shells, oyster shells, or any other fun shells you find at the beach
-- Gold spray paint
-- Cardboard or newspaper
-- Well ventilated area
All you have to do is clean up your shells to remove any loose debris. Then take them out to a well ventilated area, like your garage, and place them on a piece of cardboard or newspaper. Make sure to shake your can of spray paint really well, and do a few test sprays to make sure it's not coming out runny. Then apply a thin coat of spray paint to the inside of the shell. I thought I might need to tape off the backside, but I just carefully painted the inside with light strokes, and it really only painted the inside. The backside is still the original shell. You could paint both sides if you wanted to, but I liked leaving the other side natural. It will take about 3-4 thin coats of spray paint to get a nice opaque finish.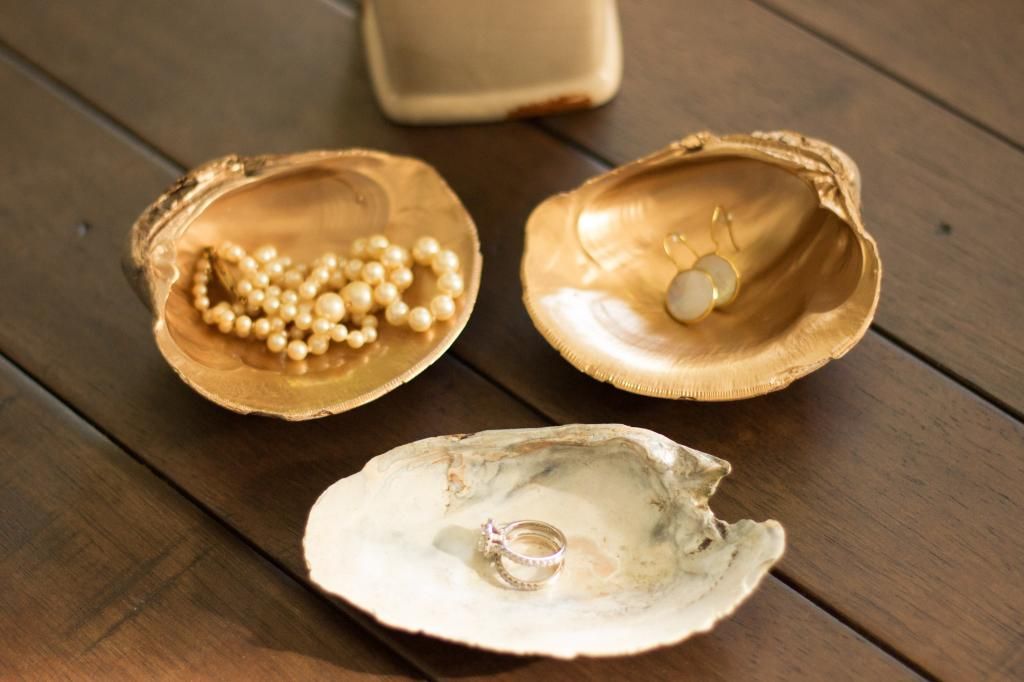 Rick ended up cleaning the shell up on the bottom, and the color was really pretty (hard to tell in the photo), so I chose to keep that one natural. I think it works really well with the other 2 shells painted gold. BTW: those clam shells were part of the clam that I dissected in biology class in High School. I found them in the basement in one of my memory boxes and Rick couldn't believe I have kept them this long. But they ended up being perfect for this project.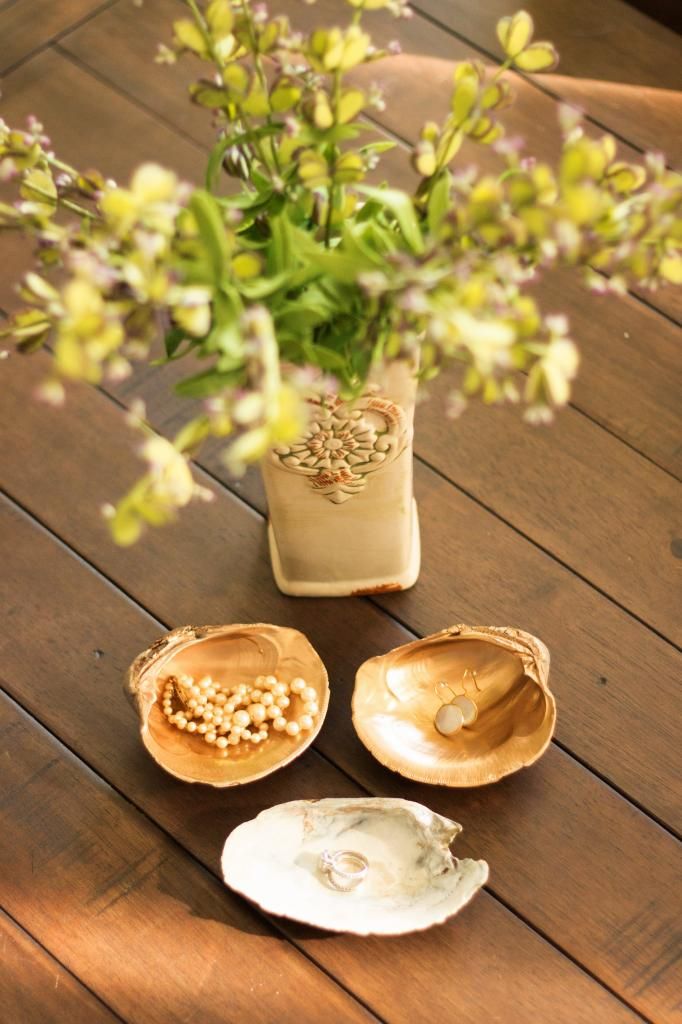 I'm in the process of organizing my jewelry station in my closet, and these pretty little things will likely end up part of it. As soon as it's all complete I'll be sure to share.
Do you have any cute ring dishes you like to keep around the house for your jewelry? Are you as obsessed with gold as much as I am? I have about 3/4 of a can of gold spray paint left and I can't wait to find something else to paint gold!!
Sharing this over at Borrowed Heaven for Wedding Wednesday. I this would be a great gift idea for someone newly engaged or as a shower gift. I love to give ring dishes as gifts to brides-to-be as a cute way to keep their new bling.