Last month I shared my tips for menu planning and then shared some of our favorite meals from January. Today I thought it would be fun to recap some of our favorite meals from February.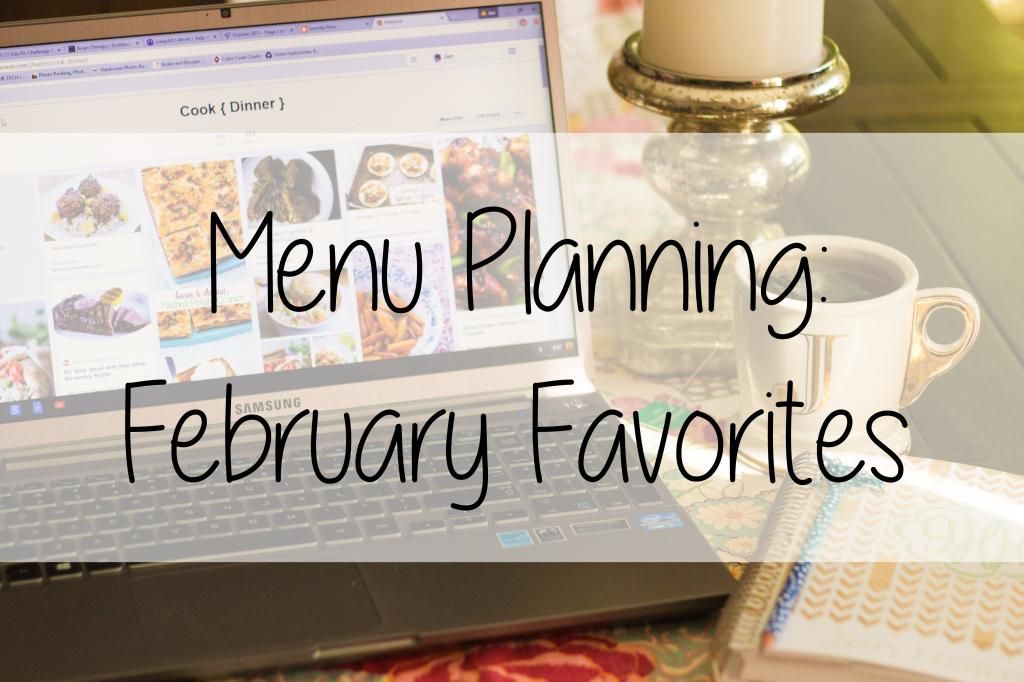 For the first week of February, I took part in a 7-Day Clean Eating Challenge. I shared everything I ate, including recipes in this post.
One of my favorite recipes that I discovered during that challenge was Sweet Potato Waffles. I've had them every Saturday and Sunday since. They don't necessarily work with my current eating plan, but believe me they will be back as part of our weekend brunch as soon as that challenge is over.
Some of the other recipes we enjoyed were:
Clean Eating Meatball Sliders - really simple recipe to make, not a lot of ingredients and it's healthy.
Italian Meatloaf - another favorite recipe of mine that is healthy and simple to make. Rick actually made this for us this last month when I was working late and he was surprised how easy it was to make.
Homemade Chipotle - another healthy recipe from our clean eating challenge. This is totally customizable and Rick even said it was almost better than the real thing.
Sausage and Plantain Tostadas - my new favorite recipe and totally inspired by our trip to Puerto Rico.
Italian Zucchini Soup - perfect for these cold Winter days, it's a little spicy so it's guaranteed to warm you up!
Thai Chicken Sticky Fingers - a new favorite by Iowa Girl Eats. It's got a lot of steps, and makes kind of a mess, but it's totally worth it. And the dipping sauce is amazing! I want to dip everything in it! It's also an interesting gluten-free way to bread chicken fingers.
Steak with Red Wine Rosemary Butter & Honey Candied Carrots - this was our Valentine's Day dinner and it was a little indulgent (there was a ton of butter in this recipe), but was totally worth it for a special day. The Red Wine Rosemary Butter was amazing and we continued to put it over everything the next couple of days.
Tasty Turkey Tacos with Pineapple Avocado Salsa - this was a new recipe I tried from my new cookbook and it was an interesting twist to your traditional tacos.
Slow Cooker General Tso's & Baked Egg Rolls - Loved you could make the General Tso's in the slow cooker. The recipe needed more ginger though, and we added some after the fact. The egg rolls were amazing and so easy to make.
Baked Pizza Rolls (recipe below) - using up the extra egg roll wrappers we made pizza rolls. See below for how to make these and then enjoy as you pretend to be a kid again.
Dr Pepper Pulled Pork - one of my favorite Pioneer Woman recipes, and so easy to make. Just drop a few ingredients into the slow cooker before you leave in the morning and come home to your house smelling amazing. We enjoyed this the next day by making enchiladas. It would be great to make nachos with as well!
As promised, here is my recipe for Baked Pizza Rolls. Who loved pizza rolls as a kid? I still love them, but they aren't the healthiest thing to eat. This is a somewhat healthier version which you bake in the oven instead of frying. You can actually fill them with whatever ingredients you like. Just make sure not to over stuff them or they will explode. Also FYI, I was unable to find gluten-free egg roll wrappers. I tend to make a lot of gluten free stuff, but this recipe is NOT, so keep that in mind if must eat gluten free.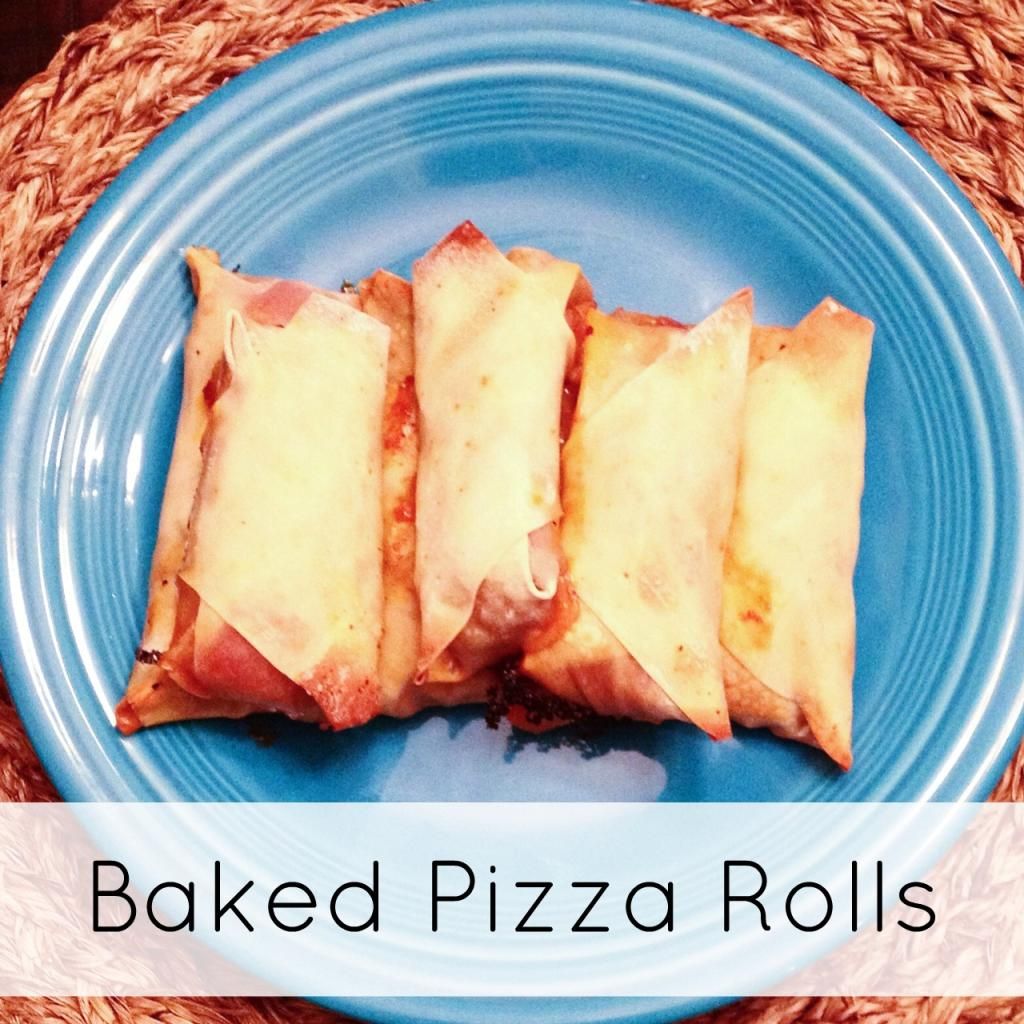 Ingredients:
-- Package of egg roll wrappers
-- 1/2 pound of ground turkey (or ground beef or Italian sausage)
-- Pepperoni, chopped into fourths
-- Jar of pizza sauce (I think I used 3/4 of a small jar)
-- Cheese of your choice, we used Parmesan
-- Italian seasonings, salt and pepper to taste
-- Any other pizza toppings you enjoy
-- Cooking spray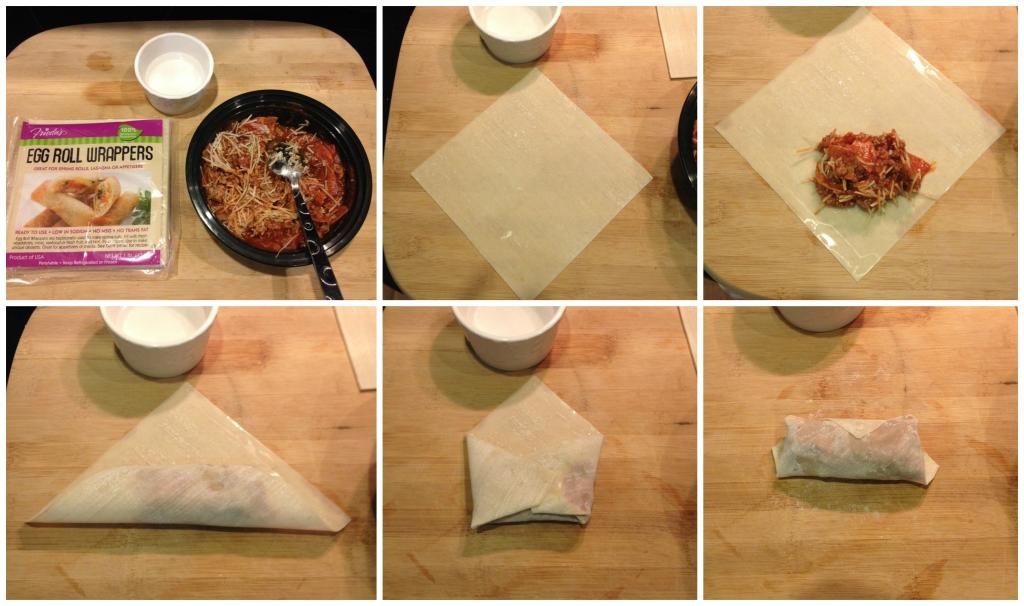 Directions:
1. Preheat your oven to 400 degrees. Then brown your meat and then combine all ingredients together.
2. Place your egg roll wrapper on a cutting board in a diamond shape. You will need a small dish of water. Take you finger, dip it in the water and then run along the 4 edges of the egg roll wrapper
3. Then place a couple of tablespoons full of filling in the lower corner of your egg roll wrapper
4. Fold the bottom corner up and tuck under the filling.
5. Then fold in your two side corners.
6. Then finish wrapping from the bottom. Place your egg roll wrapper, seam side down on a baking sheet and spray with cooking spray. This will help them brown up in the oven.
7. Bake at 400 degrees for about 20 mins and then let cool a bit before eating as they will be hot!
These would be great dipped in more pizza sauce. You can use the same method to make the egg rolls that I mentioned above. The options are really endless.