Life has been a little crazy lately. There have been some rough patches, but there are also a few good things on the horizon that I'm hoping if all works out I can share soon. Today I thought I would share some of the fun things going on lately.
Did anyone else attempt the Lilly for Target sale? I totally anticipated there would be craziness online and the line would sell out immediately. But I had no idea the stores here in Central Ohio would be so crazy. I always thought Lilly Pulitzer was more of a southern brand and the people here in Columbus would have no idea, nor would they care, but that was not the case. I did score quite a few items on my wish list with some strategic shopping, and a lot of luck.
I was so nervous all day on Saturday because there were a few things that I really wanted. I stayed up late on Saturday night and decided to log onto Twitter to see what kind of buzz was going on and if anyone had any idea when the online sale would begin. Around 12:30 am, people started tweeting links to individual products that were up on the mobile site. The gold espadrilles were first, then one of the maxi dresses, then the blue weekender bag. I kept thinking this is crazy and should I start buying these items, even though they were not my wish list items, just so I could ensure I got something?
Then I came across a link to the Pineapple Sandals, which were my top wish list item, and I immediately purchased them and awaited an email confirmation, sure that this was totally a mistake. Then I saw a link for the Fan Dance Shift Dress, which was also a top item on my wish list and immediately I purchased that one too. Both purchases went through and shortly after I got email confirmations. Each time I got a confirmation I ran out into the hallway and screamed my victory to Rick who was downstairs playing video games. He thought I was totally nuts but I was just so excited that I got my two big wish list items. I debated on purchasing some other items, but didn't want to spend a ton of money and figured my credit card company was going to start calling me and wondering why I was making all of these individual purchases at 1 am on a Sat night. So I decided to go to bed and get up early and head to the store when it opened to check out the rest.
So I get to the store at 7:50 am, and there is about 50 or so people lined up and I am like WTF!! I quickly get in line and watch as more people line up behind me. I'm thinking seriously, I only know 2 other people here that even know about Lilly Pulitzer, so why are all of these people here?? They open the doors at 8 am and everyone starts sprinting in the door. I lucked out because the majority of the people were rushing to the left where all of the clothes were, and I was more interested in the makeup bags and the home goods, so I went right to find those items. Luckily I was like the only one who did that, so I had my pick of most of these items and got everything on my wish list from those areas. The only thing that I didn't get that I had my eye on was one of the scarfs, but all of the clothing and accessories were completely gone by the time I got over there, so I missed out on that. But I got all of the other items on my wish list, so I can't complain, especially after hearing that some people didn't get anything.
Here are the items I scored at the store, and I'll have to share my dress and shoes once they arrive. I learned the next day that some of the items on the mobile site launched too early by mistake, so it was sheer luck that I was able to purchase those items so early and I do have to thank Twitter for that! Corporate quickly caught wind of what was going on and shut down the site until about 3 am. Luckily they still honored those transactions and I already got a shipping confirmation for both. So I'll be obsessively tracking these items until they arrive safely at my door. I just hope they fit as I had no idea what size I would wear, and really wish I could have seen them in person at the store.
In other not so crazy news...
This guy had a birthday on Saturday. All he wanted was to go to Smashburger for his birthday dinner. Mission accomplished.
This was the first time we have ever been and I really liked it. The burgers and fries were similar to Steak-n-Shake, but a little fancier. We both had the Avocado Club (which was amazing BTW) and I got the Smashfries which had rosemary, olive oil and garlic on them, which I highly recommend...so good!
Later we went home and watched the movie
Noah
(which I had mixed feelings about), and had some birthday cupcakes from Gigi's. Mr Napoleon decided he needed to get in on the birthday pic.
My brother also had a birthday earlier this month, and we celebrated last weekend with the kiddos. This last round of the 21 Day Fix hasn't been too easy with 2 birthdays and a few other things going on. But it's all about moderation and birthday brownies and cupcakes have no calories right?
Another fun thing we did this weekend was start some seeds for our garden. Rick's parents gave him a greenhouse for his birthday, so we have all of our seeds started and we are hoping they will be ready in the next month or two to plant. I can't wait until we have fresh herbs and veggies to cook with!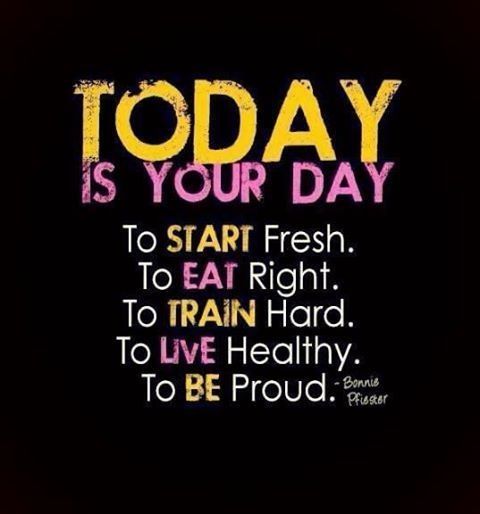 Last but not least, I wanted to share there is a Bikini Boot Camp starting next week, so if anyone is interested in joining one of our challenge groups let me know. Memorial Day is a little over a month away and then it will be shorts and swimsuit season, so now is the perfect time to start. I lost 8" during my first challenge and some of the other challengers lost 5 lbs to 15 lbs, all through clean eating and 30 mins of daily exercise. There are only a few spots left, so if you are interested leave a comment below, or send me an email at lifeloveandpuppypaws@gmail.com. A month from now you will be glad you started today!