Happy Monday!
Another weekend has come and gone. We had a nice weekend that was a good balance of having fun, but also getting a few things done. We finally had a weekend with not a lot of plans, so it was great to relax a bit but also get some things done around the house. More to come on our project later this week.
++ I kicked off the weekend by getting my hair cut and highlighted on Thursday night. It was long over due for a hair cut and my roots had grown out way too much. I love getting my hair cut because they do such a nice job straightening it out. My hair is naturally very wavy, especially in the back, and I have an awful time getting it straight. Also, the humidity these days is cause my hair to be out of control frizzy. I tried a few products over the weekend, and there are a few I still want to try to help control this frizz. If anyone has any good suggestions, please send them my way!!
++ On Friday night, we went with one of our favorite couples to the funny bone.
Rodney Perry
was the headliner and he was hilarious. I'll be honest I had no idea who he was at first, but I later found out he was the co-host of The Mo'Nique Show on BET and was also in Tyler Perry's Madea's Big Happy Family. We all laughed the entire show and would definitely go see him again if he was in town.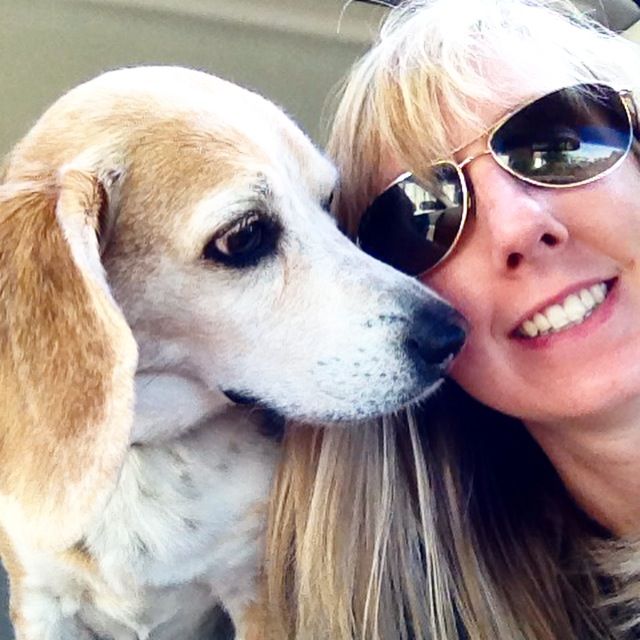 ++ On Saturday Miss Abby had a pedicure appointment. She does not like going to the vet for anything, including a nail trim, but she does like riding in the car. So we had to get a little car selfie in before we got home.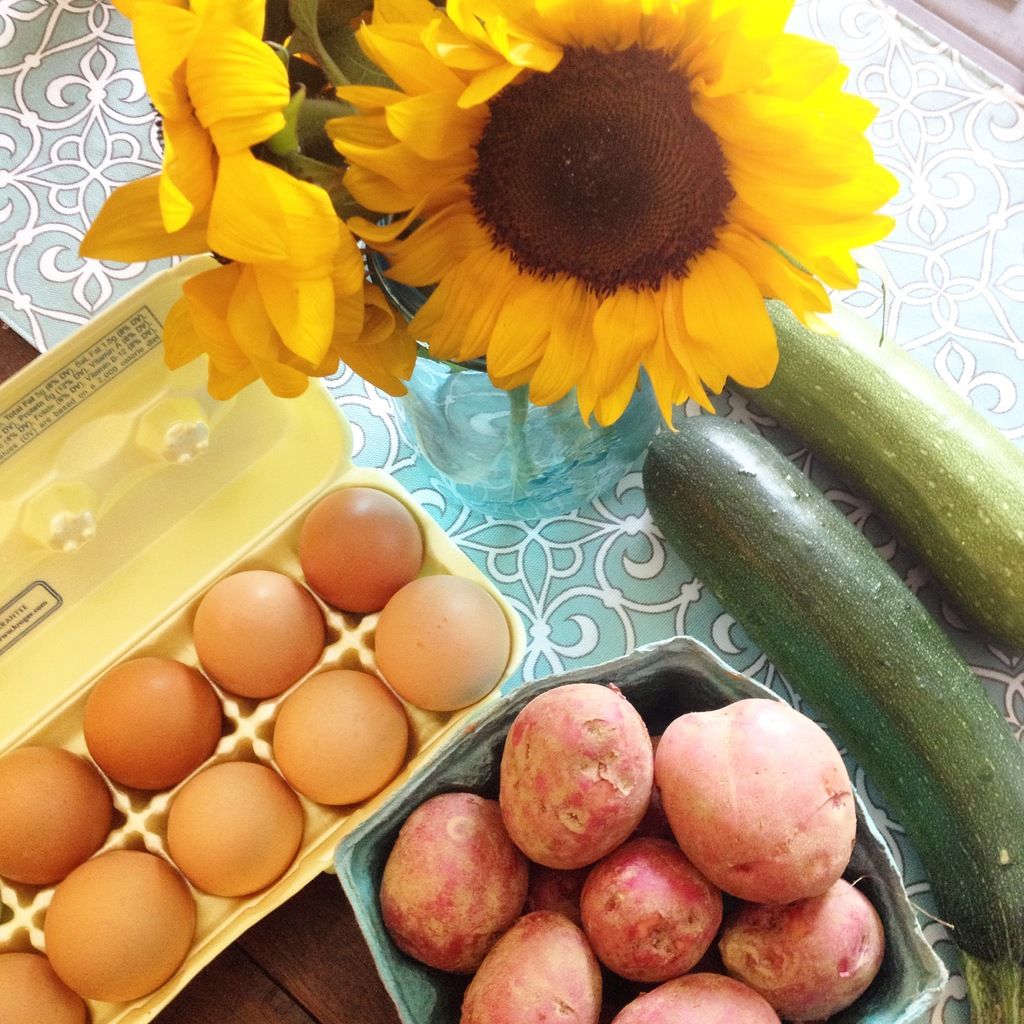 ++ After Abby's appointment we went to the Farmer's Market in Powell for some goodies. We got eggs, potatoes, zucchini, sunflowers, bacon, chicken sausage and the most amazing strawberry mint jelly. We had some of the potatoes and zucchini with the chicken sausage for dinner, and then had the bacon, eggs and toast with the strawberry mint jelly the next day for brunch. Besides the jelly, the bacon was our favorite and we both decided we need to go back again and get more.
++ Sunday night we had a little Mexican fiesta for dinner, and more to come on that delicious meal. One hint, there was lots of watermelon involved. Recipes to come!
Not super exciting, but a good relaxing weekend. It was a beautiful day on Saturday, and we are both kicking ourselves for not making it to the pool. Hoping for nice weather this weekend, so we are both crossing our fingers!!
Did anyone have any fun plans this last weekend? Hope you have a great start to the week!
Linking up today with Biana from
B Loved Boston
for Weekending.