This last weekend was full of celebrations. The month of August has been full of birthdays. We know about 10 people with birthdays in August, including my own. This weekend we ended up celebrating 4 different birthdays (plus mine again) + a going away party. Someone asked me yesterday how my weekend was, and I told them...well it was full of cake! I guess that is not a bad way to spend the weekend, eating cake. So today I thought I would share some of our festivities, mostly for documentation sake.
I guess you could say the fun all started on Thursday. After work I headed over to my friend Amy's house and we spent the evening decorating cupcakes for Miss Avery's birthday. This has become a tradition as we have baked and decorated cupcakes every year so far.
Friday night didn't involve any birthday's, but it did involve a neighborhood block party in the middle of the street full of wine and good conversation. We have a fun group of neighbors and we have been getting together once every few weeks to hang out either on someone's deck, or in this instance, in the middle of the driveway so we could watch all the kiddos ride their bikes and decorate the driveway with chalk.
On Saturday afternoon was Miss Avery's 3rd birthday. I can't believe she is growing up so fast! I remember the day she was born as I was lucky to be there when she was only a few hours old.
Had to get a picture with my girls. We've been through a lot together, including lots of good times!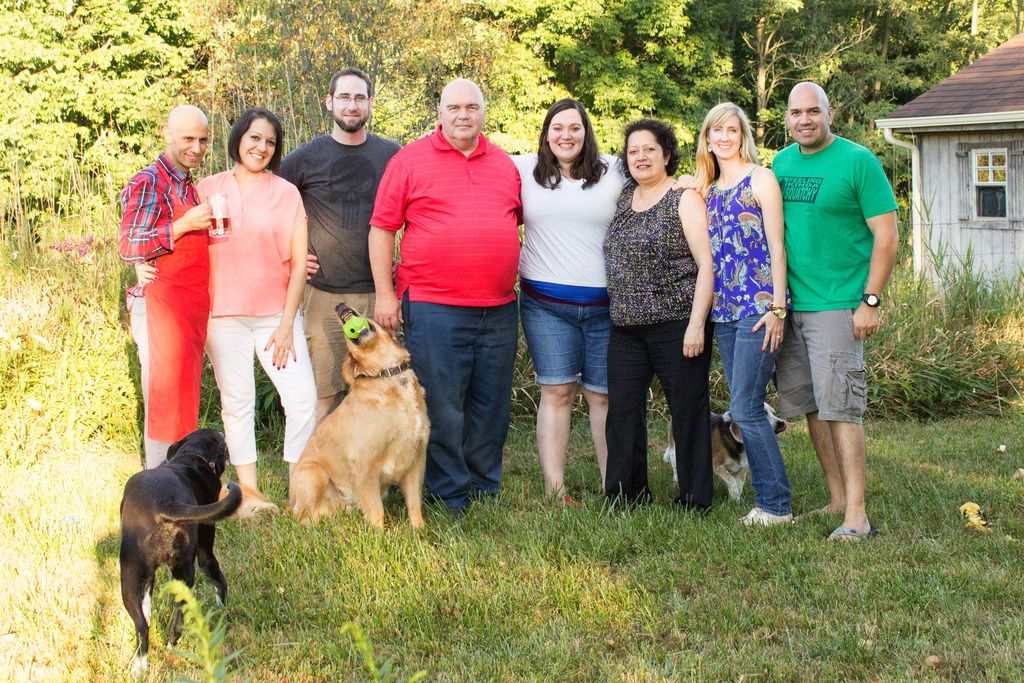 Saturday evening we headed north to visit with Rick's family. We attempted to get a family picture, but of course the pups all had to get involved. When everyone is there with their pups, there are 7 of them running around. That is a lot of dogs! But they all have a good time being farm dogs.
Rick and I got a photo of us as we were testing out the tripod.
That night we were celebrating his sister's, his Aunt's and my birthday. Rick's other sister will be moving to Florida next week, so the candle in the ice cream is for her going away portion of the party.
The puppies all celebrated with some sammiches. See I told you...7 pups! In case you were wondering, yes Bryn is wearing the cone of shame. She scratched her cornea somehow Wednesday night (one minute she was fine and the next her eye was all squinty and she was in pain) and we are nursing her back to heath and hoping she won't need to have surgery.
Rick's sister's pup Mario had to show off some of his skills. We think he looks like a shark here.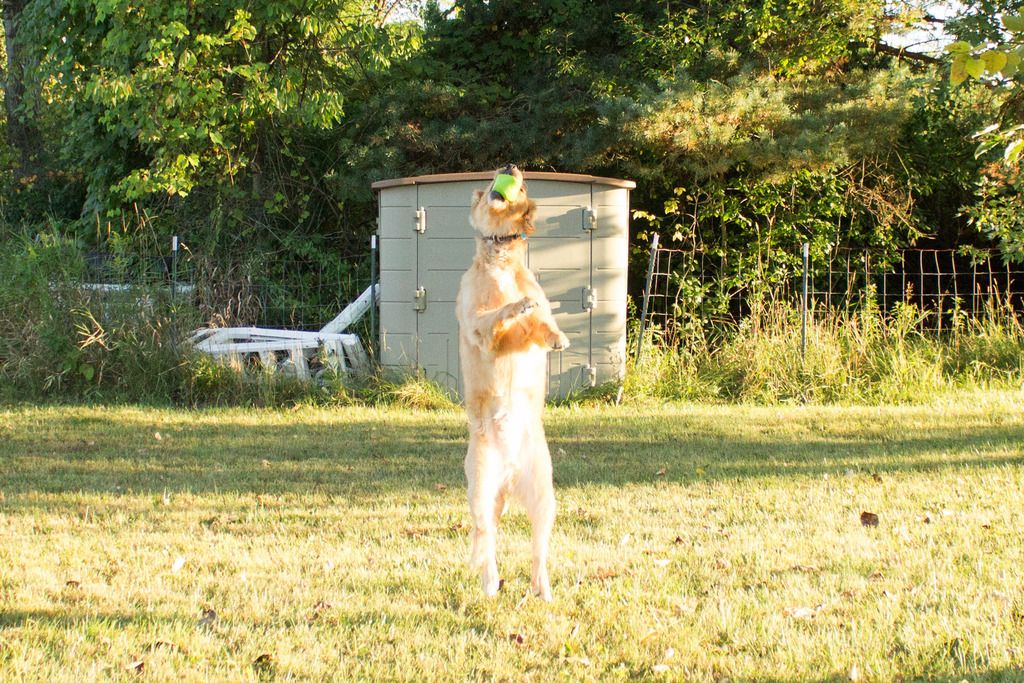 And he looks like he is dancing here. Almost as tall as an adult!
On Sunday we celebrated my niece Bella's birthday. I can't believe she turned 6! This year's theme was a Frozen birthday, and she got lots of Frozen toys as presents.
And yes there was more cake!
We ended the festivities with a photo shoot with Grandma Libby.
After that Rick and I went home and crashed on the couch in a sugar coma. We are still recovering and have promptly started a diet.
Hope everyone's weekend was just as sweet!