Happy Friday! The weekend is almost here, and one of my favorite ways to spend a weekend, especially as the temps get cooler, is wrapped up in a cozy blanket with a cup of hot tea and a good book. I am a helpless romantic, so a good love story makes me even happier.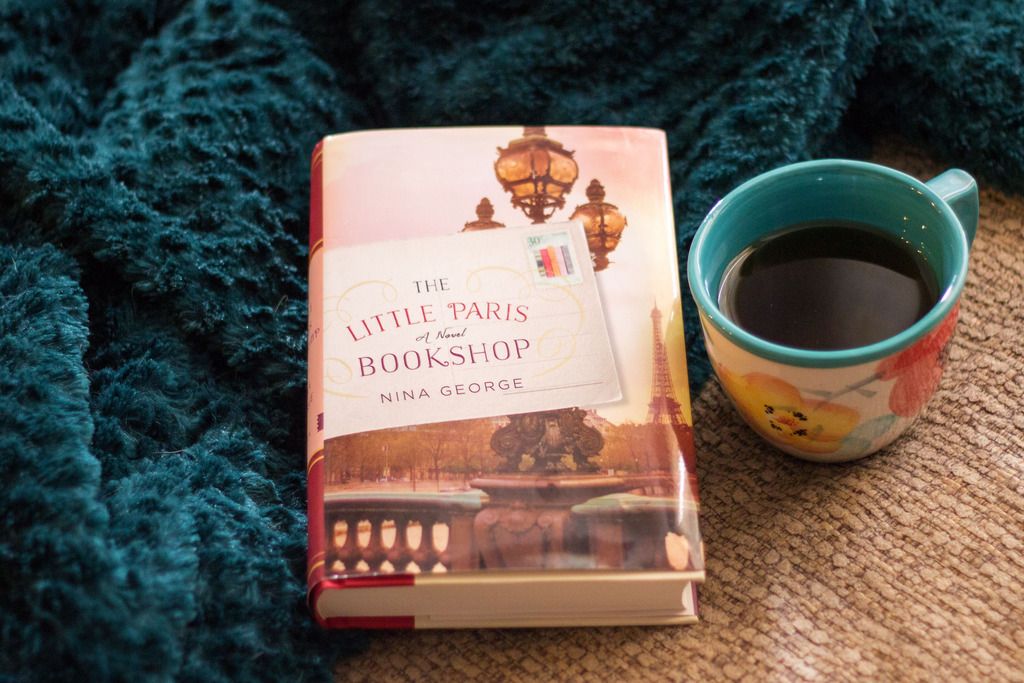 I recently just finished a novel called
The Little Paris Bookshop
by Nina George. When I first came across this title I thought it sounded like a sweet little love story. I mean you can't get more romantic than Paris right?
The storyline of this novel is based on Monsieur Perdu, who has converted a barge on the Seine in the heart of Paris into a bookstore. He doesn't just sell books, he is like a book therapist who finds the perfect book that is meant just for you that can heal you.
Perdu is a lonely man though who cannot heal himself. He was in love with a married woman, and their affair lasted 5 years before she returned home for good with her husband. Perdu doesn't find out until 20 years later, when he opens a letter from her that he had purposefully hidden away, that she actually had cancer and had likely passed away after all these years.
In her letter she asks Perdu to come to her so they can spend her final moments together. Perdu feels extremely guilty that he left her waiting, and after 20 years of never getting over his loss, he decides to take off on his bookstore barge on a quest to find his long lost love, or at least find closure if she has indeed passed.
Along the way he picks up an usual cast of characters, including a few characters from the literary world. Without giving away the ending, there are many revelations throughout the story full of sorrow and joy. It's one of those books that makes you think about how things that happen in your life, and the choices we make whether good or bad, sometimes happen for a reason. And although some things may seem negative to us at the time, they may have a positive impact on ourselves and possibly others in the future.
The book goes back in forth between the present and the past, sharing details about the affair and their love story. The book also features excerpts from the travel diary of Perdu's lost-love that she wrote during their affair. Up until about half-way through the book a lot of these details kind of confused me a little and I was having a hard time making sense of all of this information. I was a little lost in how this was all going to play out.
But the last half of the book things started to come together and I really started to enjoy the storyline. I would highly recommend that if you find it hard to get into, to keep going because the ending was really interesting. When I finished the book I was really glad that I stuck with it. It's the perfect book for someone who loves books and a good love story.
As the temps change and the days get shorter, I find myself spending more time indoors curled up with the puppies reading. I have a few books on my list to tackle next, but I'm looking for recommendations, so if you have a great book that I should add to my list please let me know!
I received this book from
Blogging for Books
, but all opinions are my own.