Happy Monday! We had the most uneventful weekend and it was glorious. We seem to have had something every weekend since August, so it was great to finally get some time to relax, nap, get a little cleaning done and cook some good food (more to come on that below). We also took a little time for a last of the season Fall hike at Alum Creek.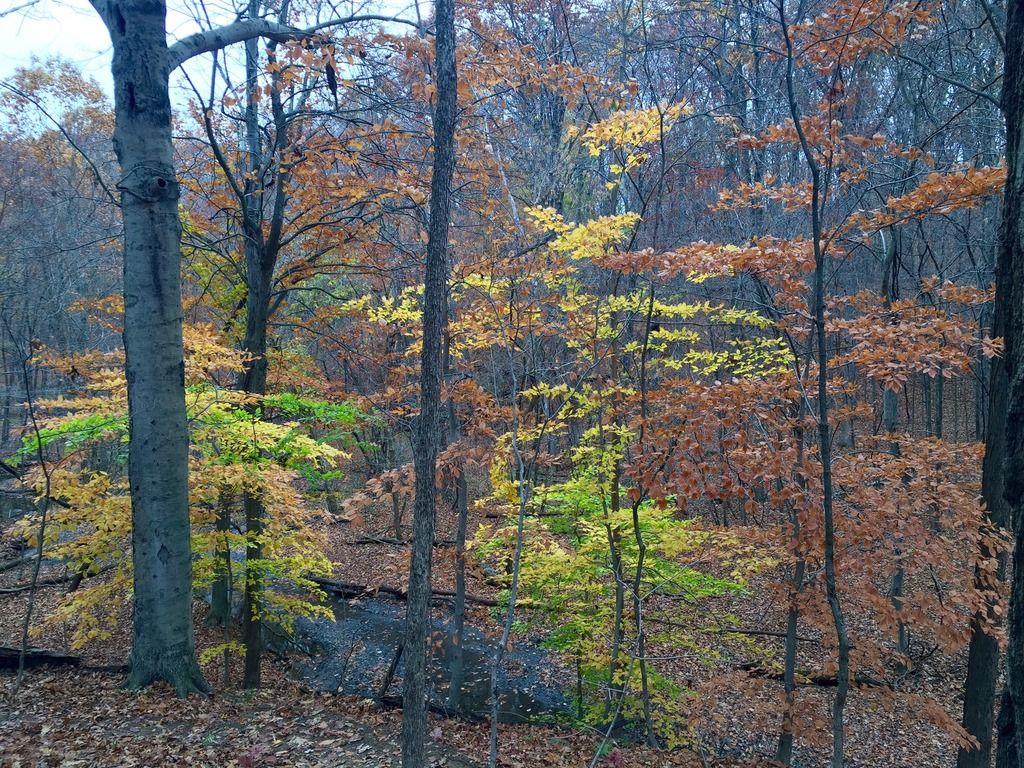 Alum Creek is a recreational area north of Columbus that is about 5 mins from our house. Rick loves to go fishing and mountain biking, and we both love to go kayaking and hiking. There is even a dog beach there that we keep meaning to take the pups to. We just need to figure out a way to leash them up so they don't go swimming off on us.
The Fall leaves had pretty much peaked, and many of the leaves had fallen due to the wind/rain storm we had last week. But it was still really beautiful, and it was the perfect day for a hike.
For our hike, we went to the intermediate-level mountain biking course. It was about a 1.5 mile hike, which was the perfect way to get a little exercise in, but not too strenuous.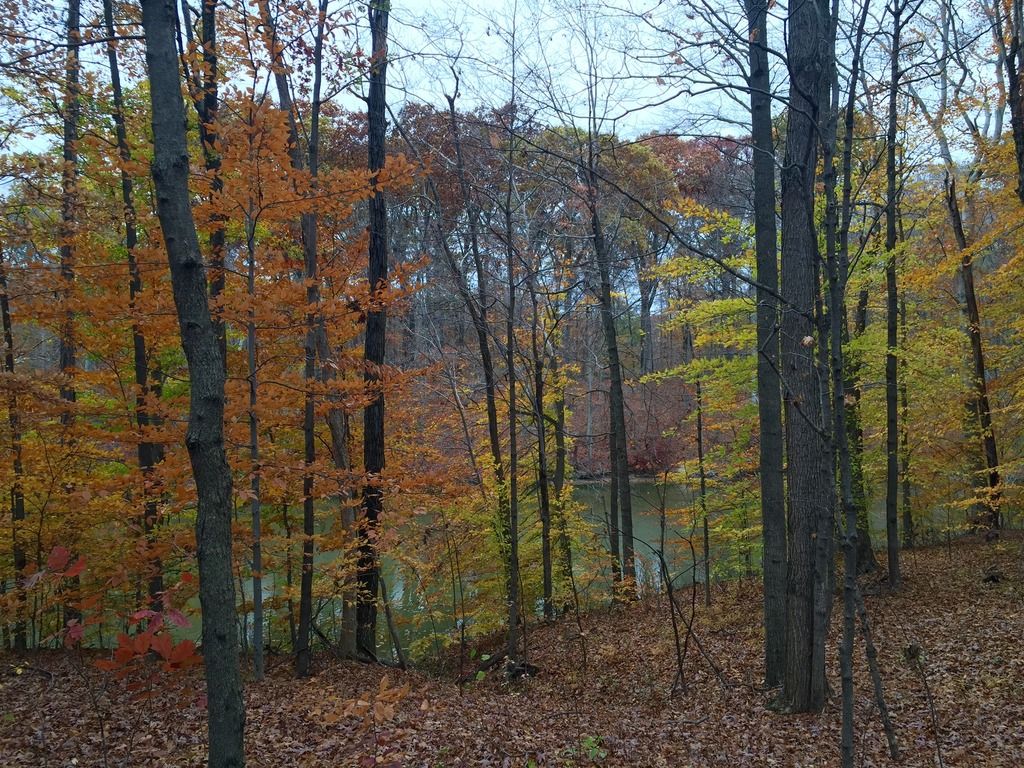 Two years ago we actually got engaged at Alum Creek at the other mountain biking course, so this area is very special to us.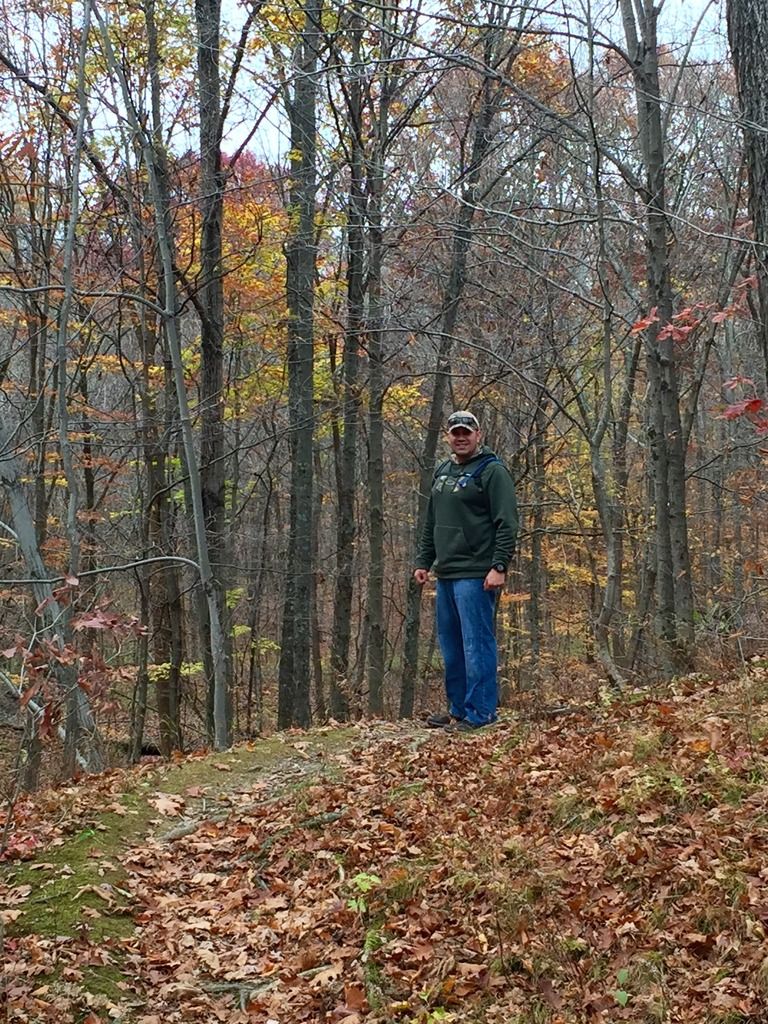 This shows what part of the course looks like. There were some pretty steep hills too, which is what made it the harder course.
And a fun little bridge to ride across.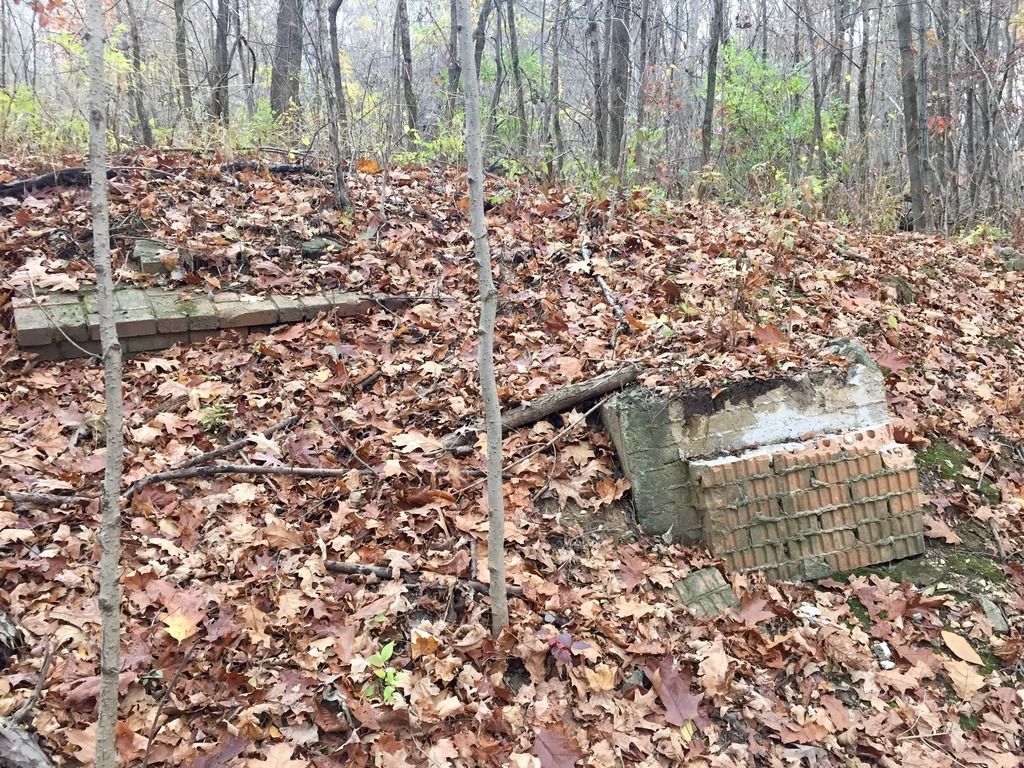 Another interesting thing we came across was some old home foundations. Up around Alum Creek there used to be a town called Africa, Ohio, which some say was actually the only town named after the Underground Railroad. Some early accounts said it was also called Orange Station (which our township is Orange Township), and it's said there was a post office, a general store and a saloon. Sometimes when we post photos to Facebook at our house it says we are posting them from Africa, which I thought was always kind of odd until one day we looked it up. We love to learn about the history of our area. We took some pics of some other historic sites at Highbanks a few months ago that I'll get around to posting soon.
One other thing we did this weekend was make this delicious Clean Eating Crockpot Butternut Squash Soup. It has very few ingredients and it was great to put in the crockpot and have a nice healthy and simple dinner at the end of a great weekend. I added a little bacon and some gluten free corn bread just to round out the meal a little, and it was delish!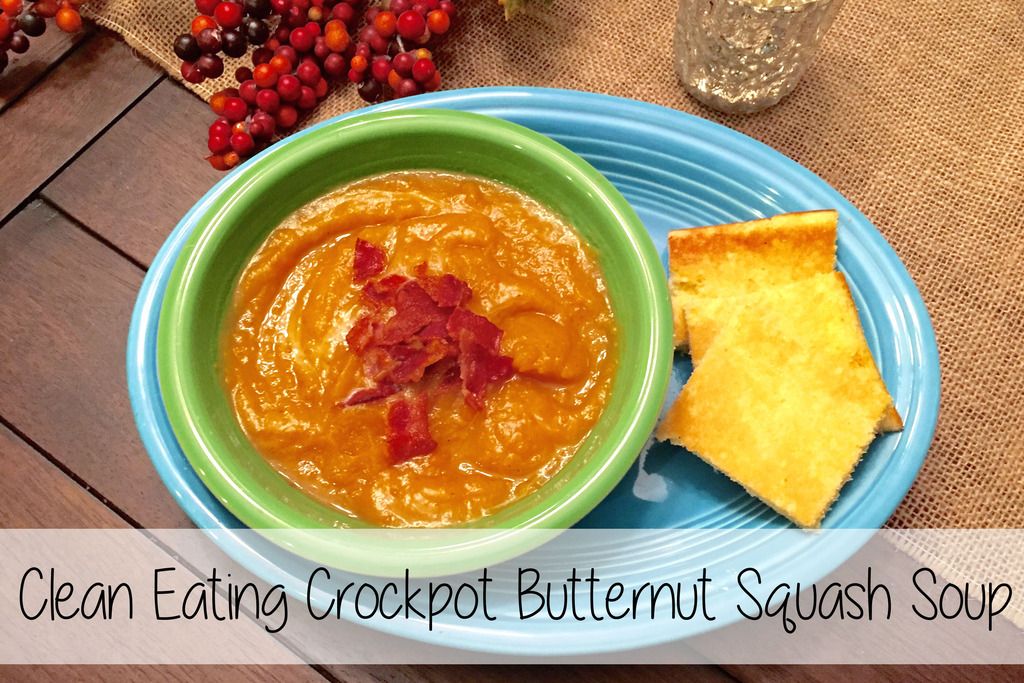 Clean Eating Crockpot Butternut Squash Soup
Inspired by
Gimme Some Oven
Ingredients:
-- 1 medium butternut squash, peeled and cubed
-- 3 medium apples cubed
-- 1 cup of baby carrots
-- 3 cups of chicken stock
-- 1/2 tsp salt
-- 1/4 tsp pepper
-- 1/4 tsp cayenne pepper
-- 1/4 tsp cinnamon
-- 1/2 cup coconut milk
Directions:
Combine the butternut squash, apples, carrots, chicken stock, salt, pepper, cayenne pepper and cinnamon into a crock pot. Cook on low for 6-8 hours or until the squash, carrots and apples are easy to smash with a fork. Then add in the coconut milk and stir all together. Then place small amounts in a blender to blend smooth, or use an immersion blender. You can drizzle a little more coconut milk to give even more creamy texture.