Spring wedding bells are ringing, social gatherings are filling your calendar, and you're probably planning at least one dinner party. Spring is the season of love and friendship, so your social gatherings should include equally vivacious decor. At
Modernize
, they understand how important it is to design on a budget when it comes to your big day or that important mixer. So here are a few budget-friendly ideas to perfect your decor with chic DIY centerpieces.
Give Recycled Bottles and Jars New Life
You're probably in love with the venue for your dinner party or reception, but when you discover all of the ways spray paint can perfect your decor, you might fall in love all over again. One of our favorite chic and eco-friendly centerpiece ideas is to use bottles you would normally throw out. Save that bottle of merlot, that glass Coke bottle, and those jam jars. Just apply a few even coats of metallic spray paint for an expensive look that only costs a few bucks.
We love metallic silver spray paint as well as gold. Spring for pastel paints to create a breezy aesthetic, or use chalkboard paint to personalize your table settings. Once you've made over your recycled bottles and jars, use them as vases for herbs, flowers, succulents and other greenery. You'll love the rustic, natural look that adds life to your spring decor—all for under $10 a piece! (We won't tell anyone you didn't spend hundreds.)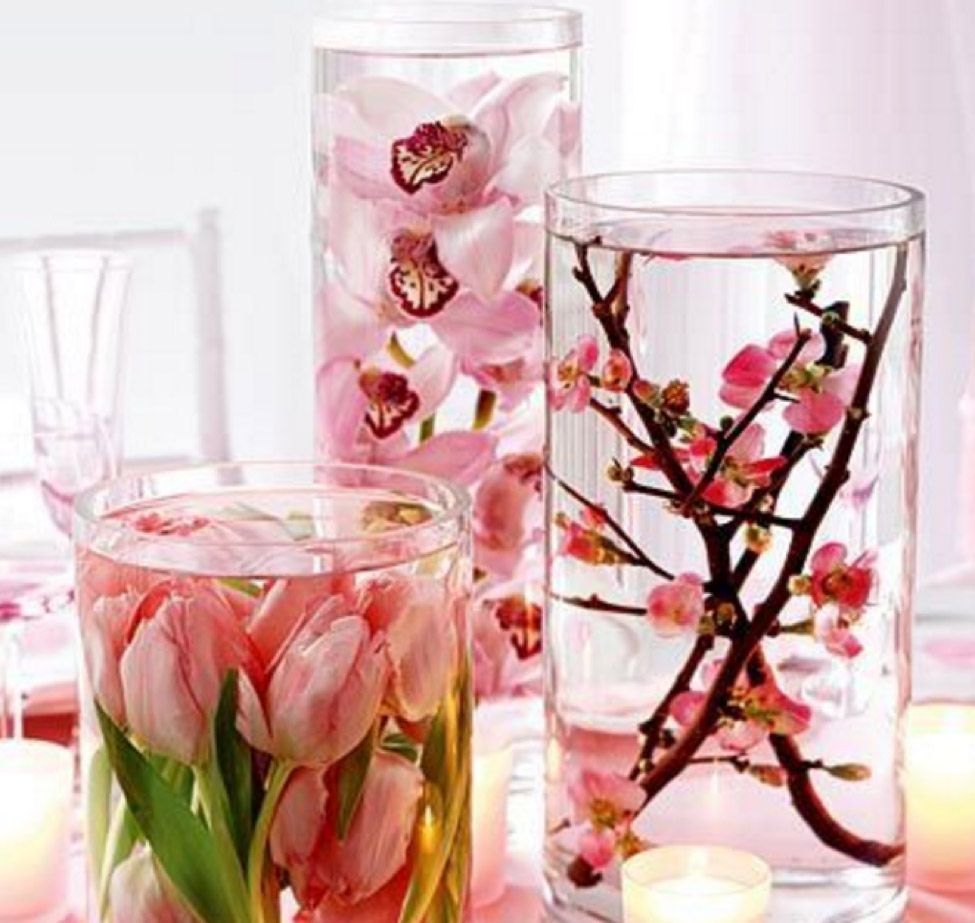 Use Flowers to Add Pops of Color
Nature is beautiful in the spring, with flowers blooming in every color and adding vibrancy to our landscape. Harness the beauty of nature and add life to your reception. Purchase simple vases in various sizes to create a staggering centerpiece. You can find affordable vases or glass jars at dollar stores, craft stores or even thrift stores. Have fun and add beads to your vase, or skip that step and fill each with water.
On the day of the event, submerge your favorite fresh flowers to fill the vases with color and beauty. Our favorite go-tos are roses, tulips, cherry blossoms and lilies. Guests will love the 360-degree view of these breathtaking flowers, and they won't know you crafted this beauty on a budget.
Bird Cages Add Romantic Charm
Another beautiful part of spring is the migration of birds. Whether you're an expert birdwatcher or just appreciate their song and beauty, you can channel that bit of nature through your centerpiece decor.
Birdcages are an elegant and simple decoration to display on guest book tables, reception tables or even altars. Upcycle a vintage birdcage by applying a new coat of metallic paint. Spray it bronze for a rustic aesthetic, or silver for a glitzy glam. Have your florist assemble bouquets of your favorite fresh flowers to display inside the birdcages.
If you need to save time or money and assemble the centerpieces beforehand, you can incorporate synthetic flowers as an alternative.
Be sure to incorporate color. Add pops of wildflower blues, purples, pinks, yellows and more to your beautiful backdrops of greenery. You can also forgo flowers and place a candle inside each birdcage for added charm.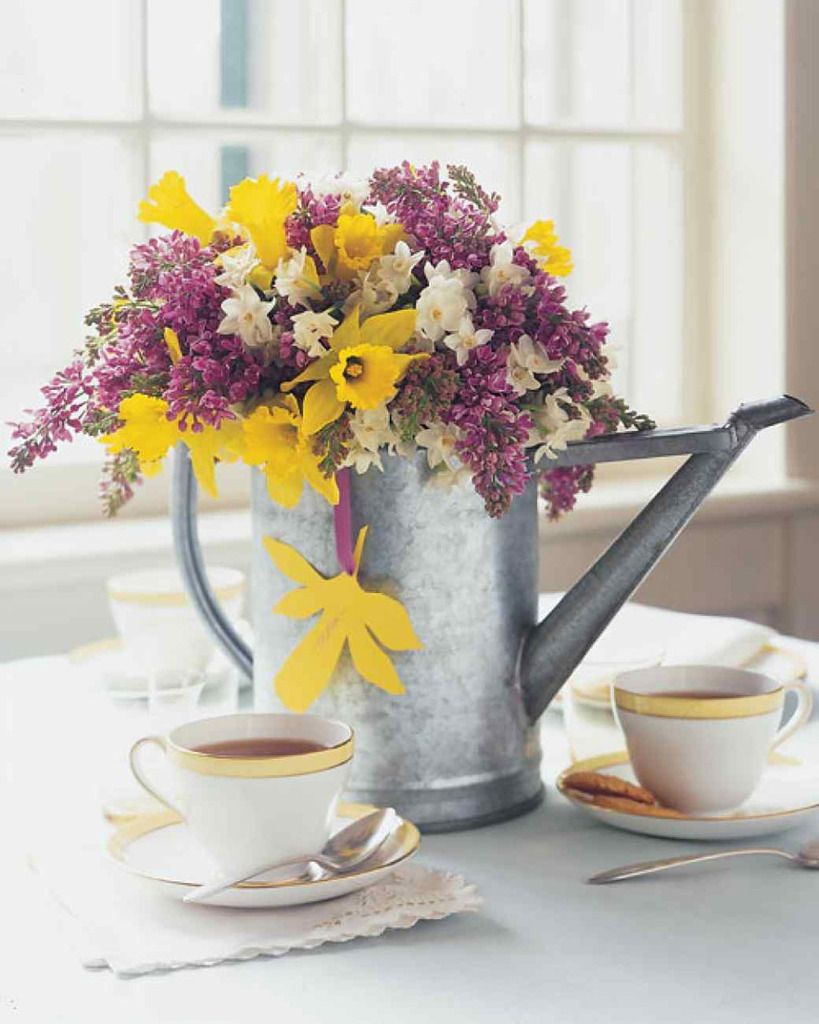 If you're down to the wire before your event and need an easy centerpiece, look for unexpected ways to display fresh flowers. Metal pails, watering cans and tins can be displayed as is with pops of tulips, daisies or sunflowers. You can also add a coat of spray paint to create a metallic shimmer or chalkboard surface.
Vintage teacups will play up your romantic decor, and can even channel a Victorian aesthetic. Fill teacups with flowers or water and floating candles. You can also fill cups with beads and unique decorative filler.
Find a planter that is symbolic to you and your
future spouse to add a personal flair to your decor. Perhaps you drank a specific brand of tea on your first date at the local coffee shop. Tea canisters are beautiful and can be displayed as centerpieces, too. So reminisce about that magical time of getting to know your sweetie as you craft beautiful spring centerpieces.
These are all fun and simple DIY's, and I can't wait to use one of these ideas for my Spring Centerpiece. Which one is your favorite?