Happy Friday! I love trying out new beauty products, and have a few fun items to share today. I like to keep my makeup pretty simple, but one thing I never leave the house without is a little mascara. I have very fine lashes and without any mascara it sometimes looks like I don't have any at all. So at the very least, I always seem to have at least a little liner and mascara.
I recently tried
Velvet Noir Major Volume Mascara
by Marc Jacobs and was curious what all the buzz was about. I heard it was the key to epic lashes and was excited to see what it would do for my almost non-existent lashes. This mascara claims to give ultimate volume for the look of false lashes.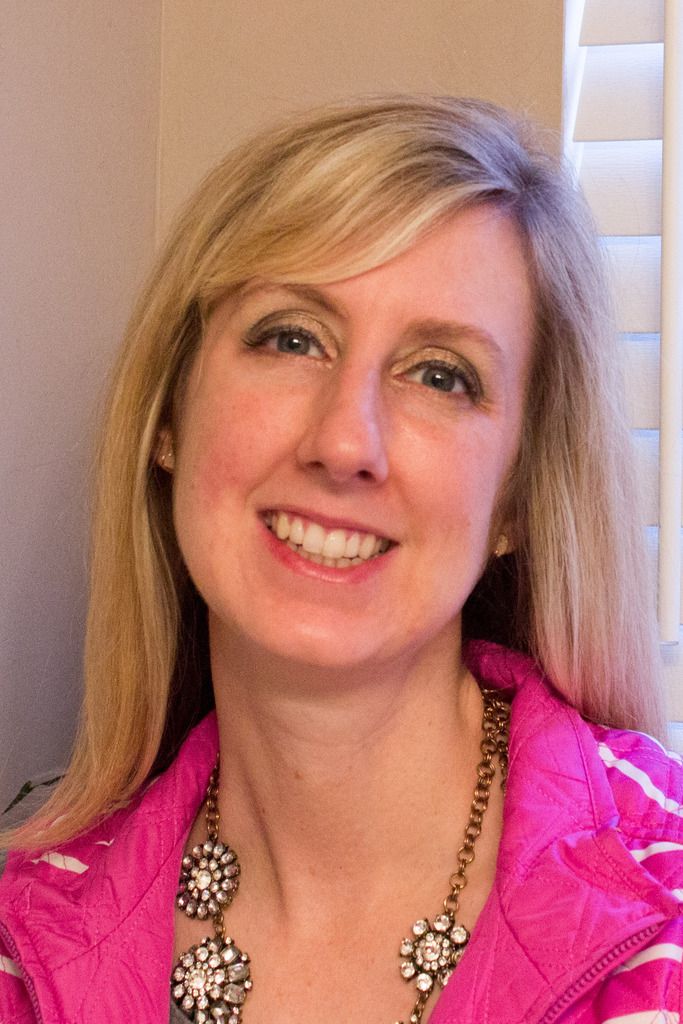 I had a really hard time getting a good picture to represent my lashes, but here is my typical every day look. I did really like how the mascara darkened my lashes and gave them the look of extra length. Since my lashes are pretty fine, my look is still far from looking like false lashes, but it has provided a lot more volume than I had before. I love using this mascara, but my only concern is it is a little pricey for an every day mascara. But it was fun to give it a try and see what all the buzz was about.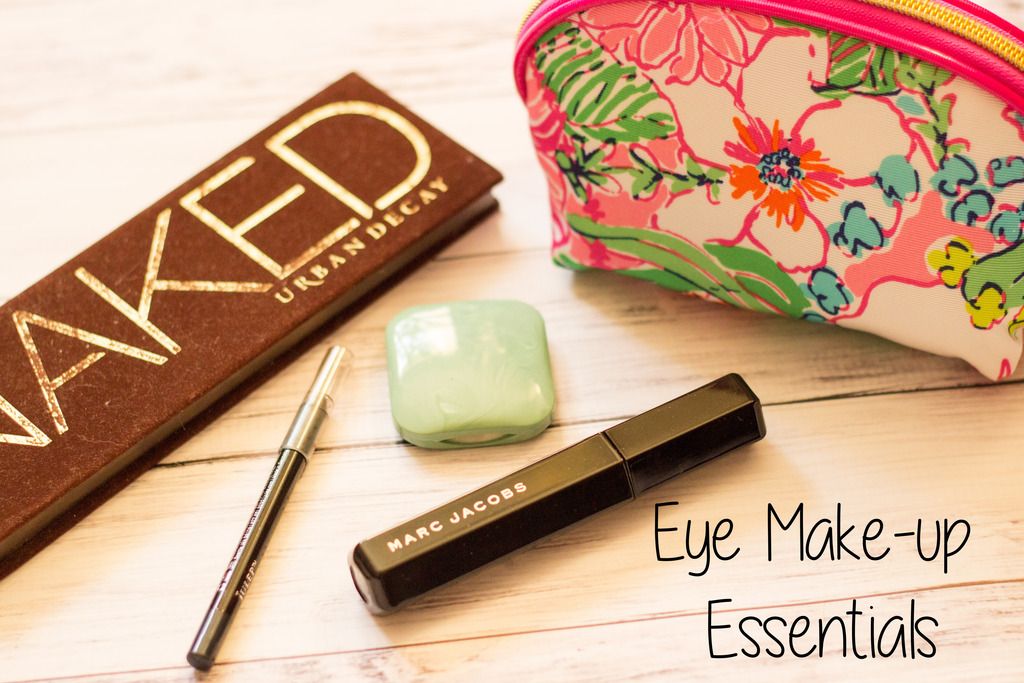 I thought it would be fun to share some of my every day eye make-up essentials. My must have essentials include:
--
Clinique Touch Base for Eyes
in Canvas Light - I have been using this for years, and it's perfect for keeping your eye shadow from fading throughout the day. I love the Canvas Light shade as it's light and neutral and is a great base.
--
Urban Decay Naked Palette
- I purchased this about 2 years ago after I came across a wedding look tutorial on Pinterest. I love the colors in this palette as there are so many options and are perfect for day or night. My favorite combos are Sidecar & Hustle, Half Baked & Smog and Toasted & Hustle. I also use Virgin or Sin to on my brow bone and in the inner-corners of my eye. In the photo above I'm wearing Sidecar on my lid, Hustle on the outer corner and Virgin on my brow bone and inside corner.
--
Julep Gel Eye Pencil
- I actually received this in one of my Julep Maven Boxes and I absolutely love it. It goes on easy and stays put all day long. Navy Smoke is my favorite color and works well with my blue eyes.
-- Marc Jacobs Velvet Noir Major Volume Mascara
What are your favorite eye make-up essentials?
*I received the Velvet Noir Major Volume Mascara to test from Influenster. The rest of the products were previously purchased on my own. No affiliate links are used. All opinions are my own.