Happy Leap Day! This month might have been a short month, but we sure did a lot of celebrating...
We celebrated our 2nd married Valentines Day and I got Rick donuts and beer.
His gift to me was a little fancier as he got me this diamond heart bracelet that goes great with my chambray sparkle watch.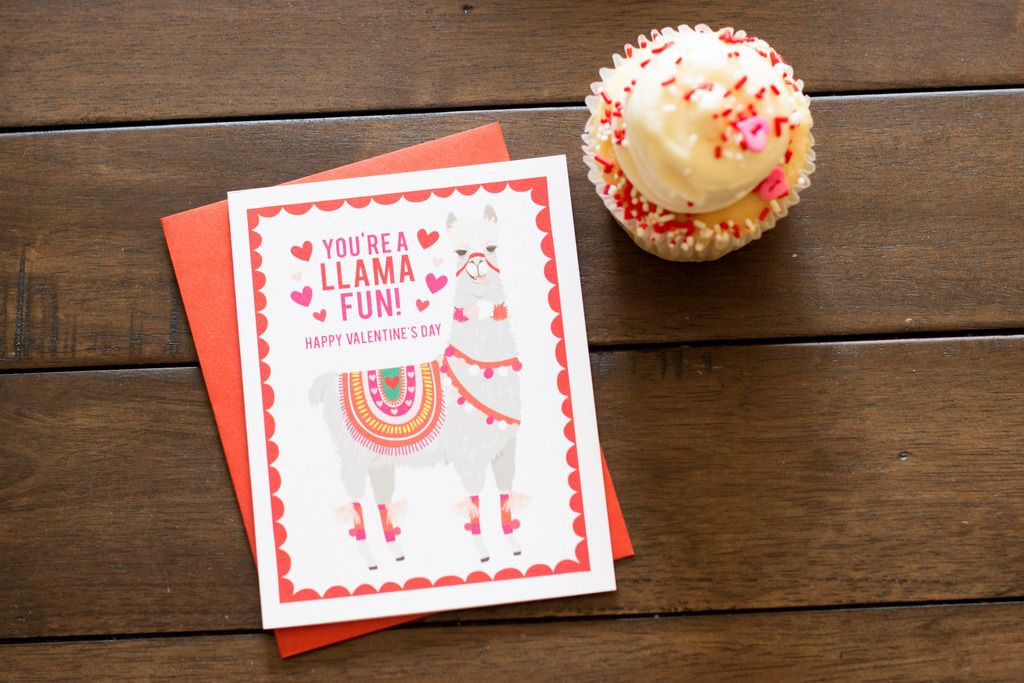 We sent some fun llama Valentines to our family and we may have enjoyed a few tasty cupcakes as well...it was a very sweet month!
We also celebrated my friend Amy's birthday at Barley's with a fun group of friends. I've known some of these people for well over a decade and remember coming to Barleys with some of them back in our college days.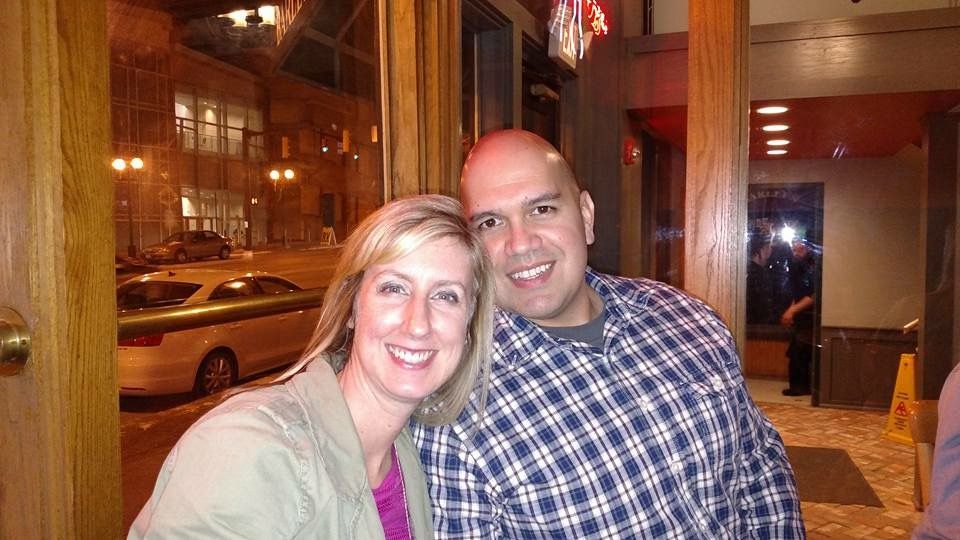 It was one of the coldest nights of the year and was a very chilly walk to the car that night...burr! Also the restaurant lost power while we were there (probably due to the weather), but was able to stay open thanks to a generator. The bathrooms were completely dark, but they were able to continue to serve beer, so of course we stuck around to continue the celebrations.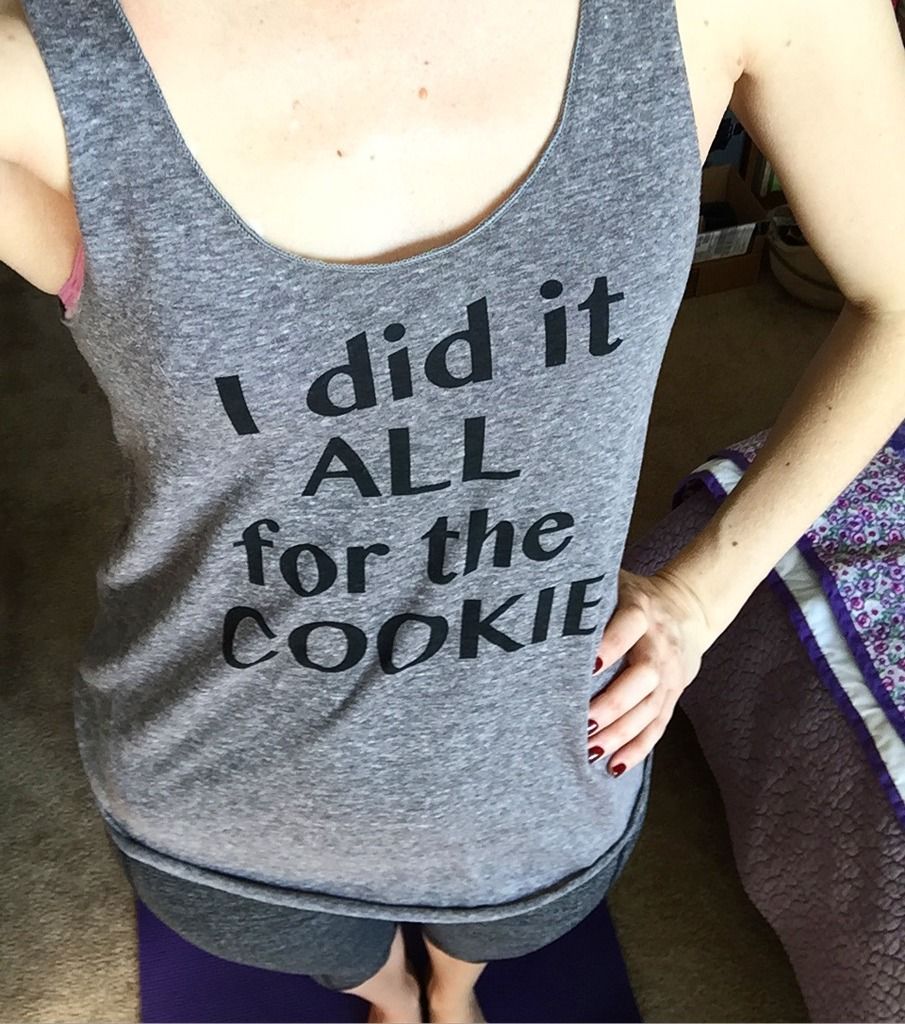 I started a new fitness program this month, the 21 Day Fix Extreme. So far I've only completed week 1, and am planning on sharing a full recap, pending I survive the full 21 days. I'm not going to lie...it is extreme! I just keep reminding myself of my motivation #allforthecookie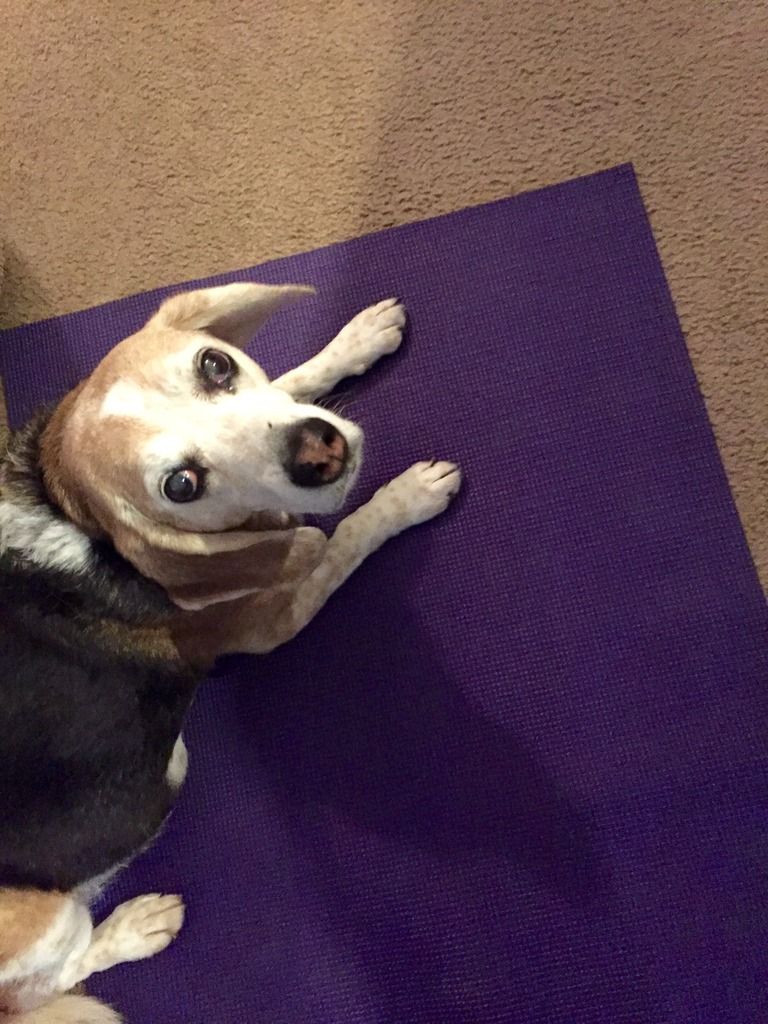 My little workout buddy got up with me every morning to provide assistance. During my Pilates workout she spent the entire time laying at the end of my mat. Such a helper!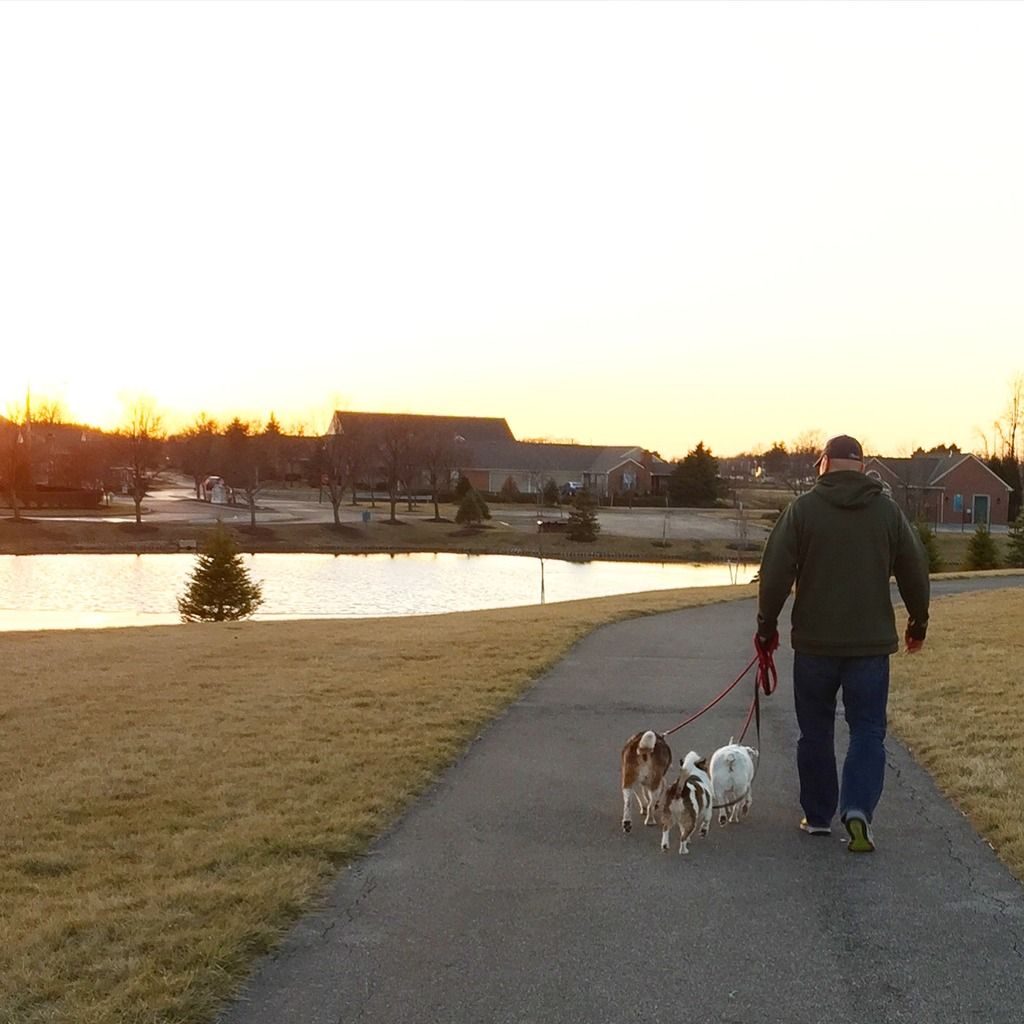 So we went from the coldest day of the year, to 2 weekends in a row with temps in the high-60s. Crazy, but I'm not complaining. I am so ready for Spring and the pups are too!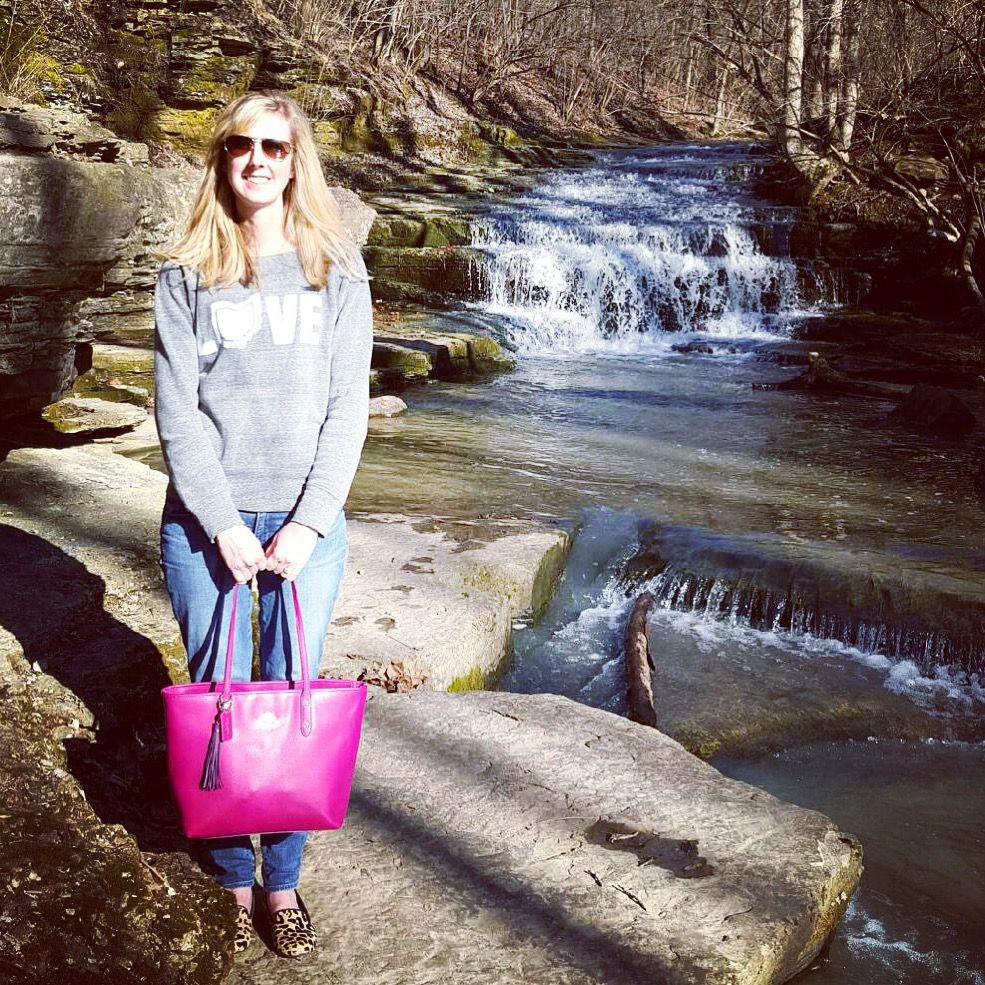 This last weekend Rick and I took the Jeep out to explore a little and came across this waterfall about a mile from our house.
We were driving along some backroads trying to find an old Mill we had heard about. As we were driving around we looked over and saw this waterfall and decided to stop and explore and have a little mini photoshoot.
February had some fun moments but we are both ready for Spring. Did you do anything fun this month?