Happy Monday! I have another fun trip recap to share. As I mentioned the other day, while we were in Gatlinburg for my brother's wedding. my brother, new SIL, Rick and I all spent an afternoon in the Smokey Mountains. We had only a few hours before we all had to head out of town, and since it was such a nice day we decided to take a drive up to
Clingman's Dome
.
This is the Smokey Mountain's highest point (at 6,643 feet), and is the highest point in Tennessee and the second highest point east of the Mississippi. Another interesting point is that Clingman's Dome is half in Tennessee and half in North Carolina. I didn't realize this until a few months after we visited I noticed the car coasters I had purchased at the Visitor Center said North Carolina on them. I was very confused because although I knew we were close to North Carolina, I didn't realize we were that close.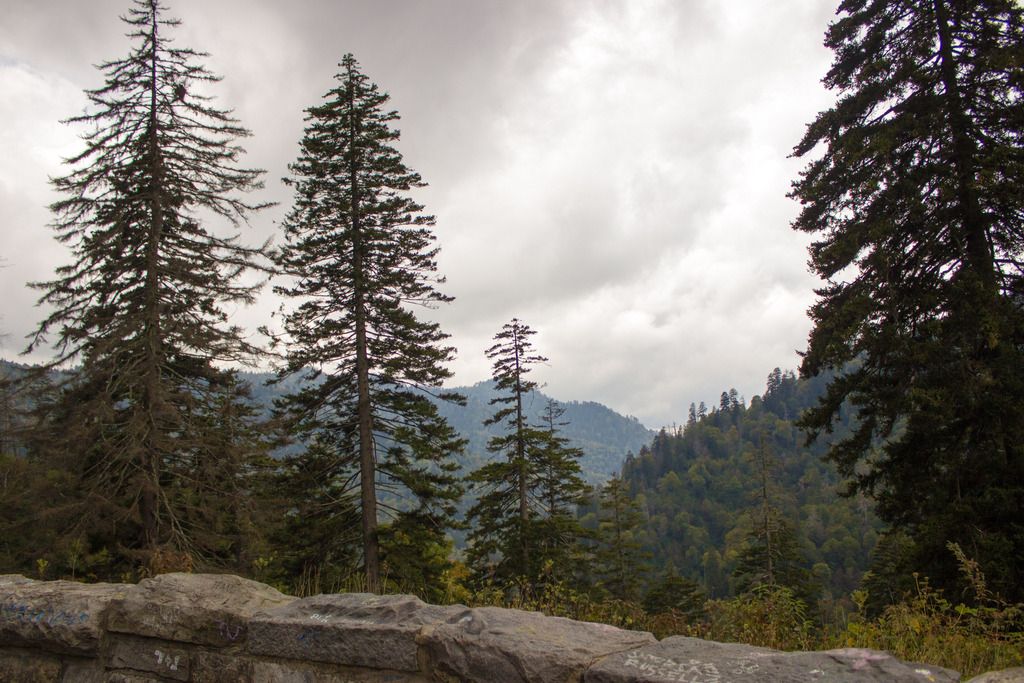 Clingman's Dome is about 20 miles from Gatlinburg, and it is a very winding road, so it takes about an hour to get there. There are tons of scenic spots along the way to park and enjoy the views.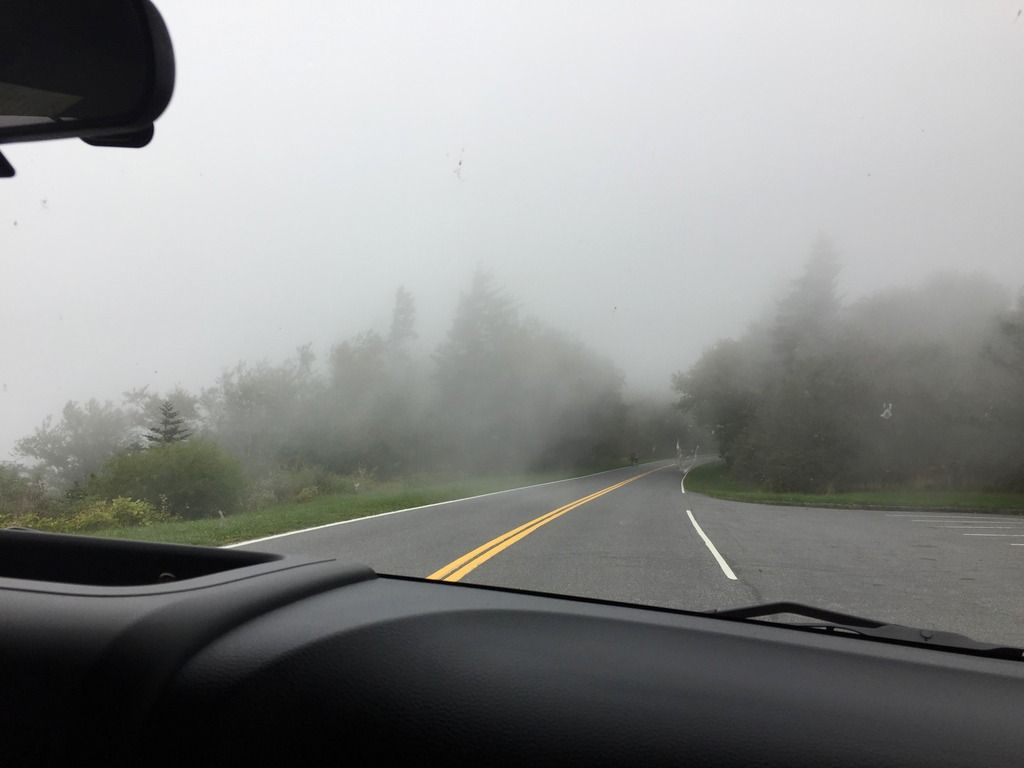 As the altitude get's higher it get's very foggy, which is where the Smokey Mountains gets it's name.
As I mentioned the roads are very winding and at one point you drive through a tunnel which allows you to make a complete circle, as shown in the video above.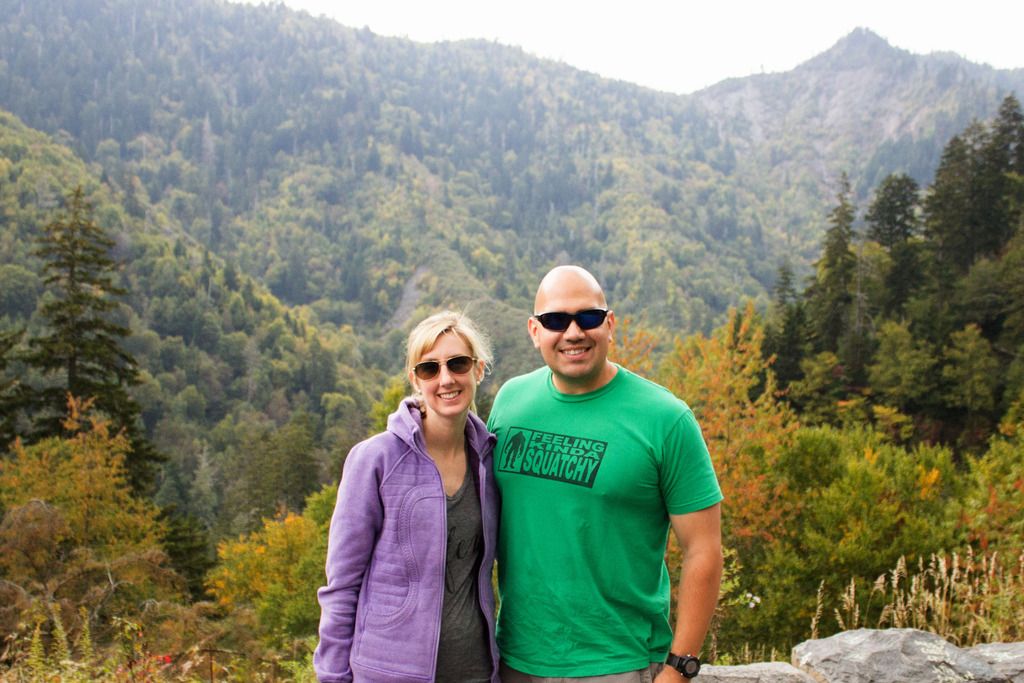 We had a little photo shoot at one of the scenic spots.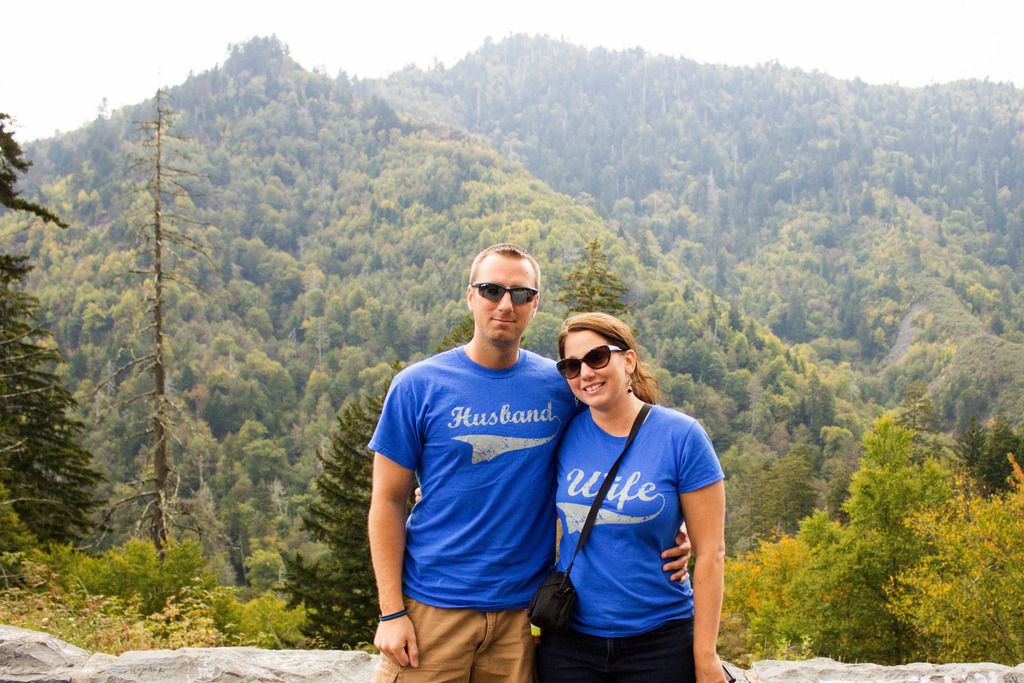 My bro and his new wifey.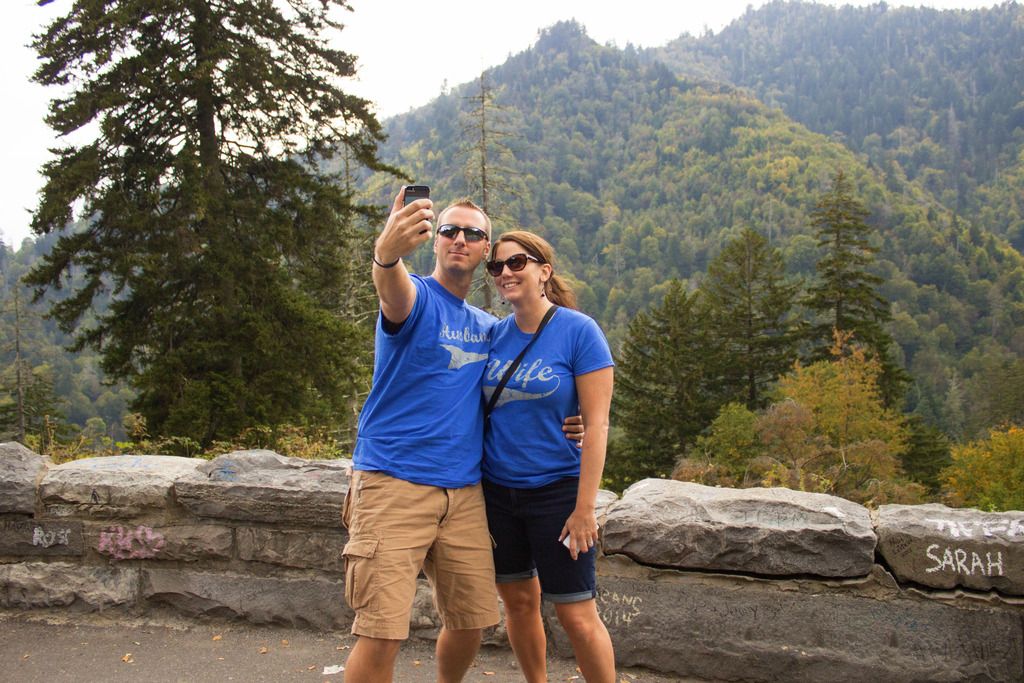 Caught in the selfie act.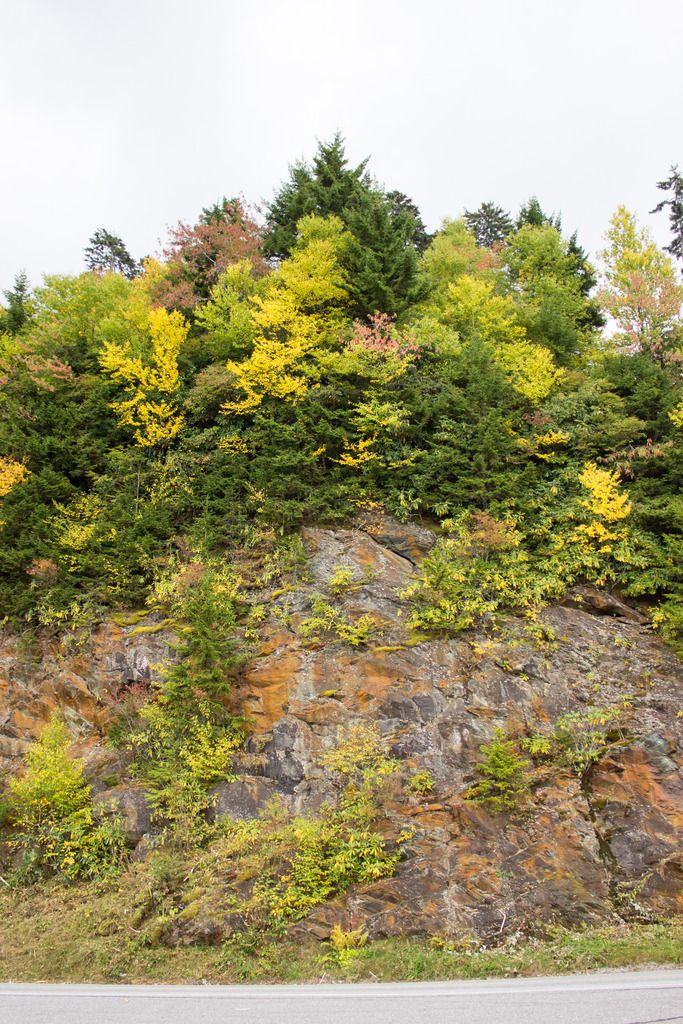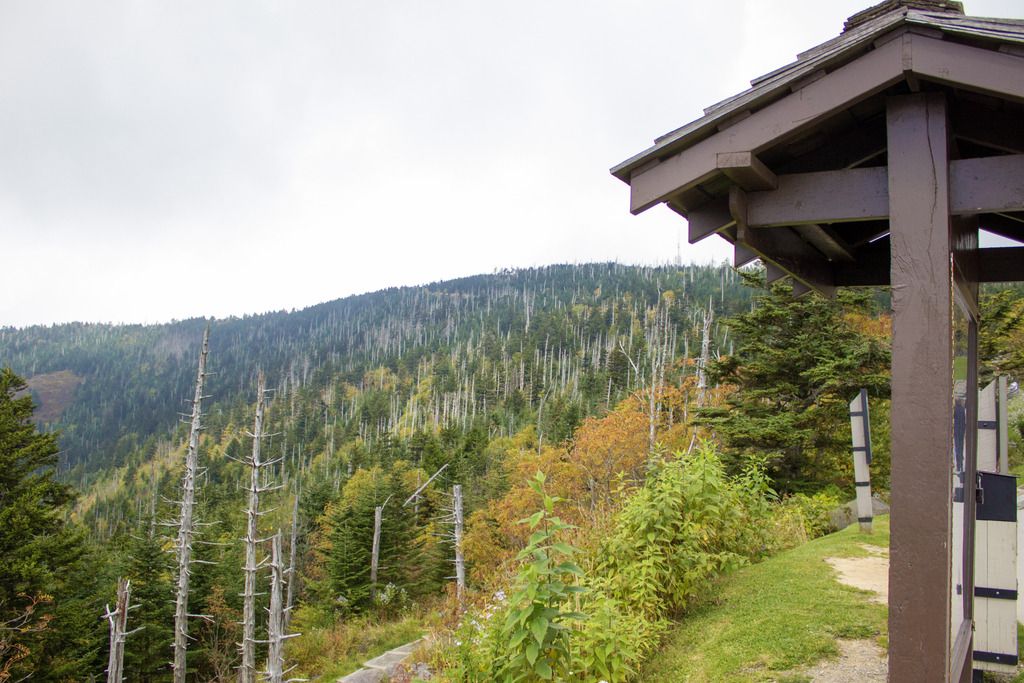 Once you get to the top, your trip doesn't stop there. There is a very steep 1/2 mile hike that is no joke. There are many benches along the way and you are always seeing people sitting on them taking a little break. Between the steep hike and the high altitude it is a very exhausting 1/2 mile hike.
At the top of the hike there is an observation deck that you continue to hike up to. I actually forgot to take a picture during this trip, so this is actually a photo from the last time Rick and I were there. It wasn't as foggy this time as it is in the picture.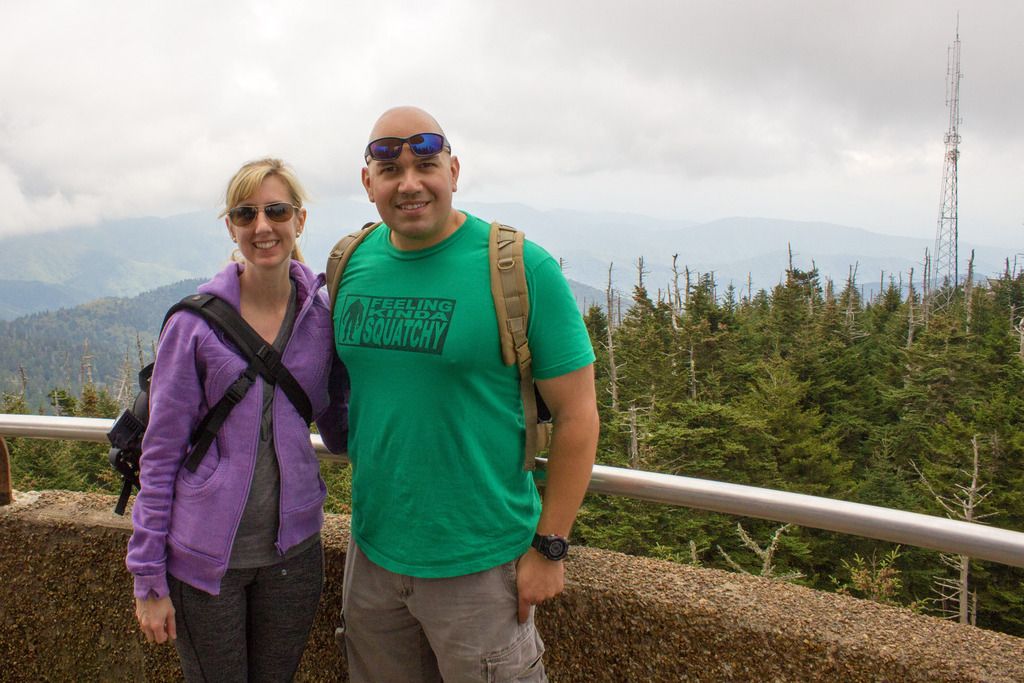 When you get to the top, there are beautiful views, and there are maps helping you to see what's in front of you. I believe one of them said you could almost see Asheville, NC on a very clear day. They say you can see 100 miles in all directions from the observation deck.
This time when we visited it was a much clearer day than the first time we visited, which we couldn't see much at all. But it was still sort of foggy, so we weren't able to see far enough to Asheville.
It's kind of an amazing sight if you think about it. You are way above the tree tops and you get a view that only birds can see. It's like literally being on top of the world, and it's so quiet and peaceful. It's much more breathtaking than you could ever tell from the pictures and always makes me stop and think about the greater things going on in nature.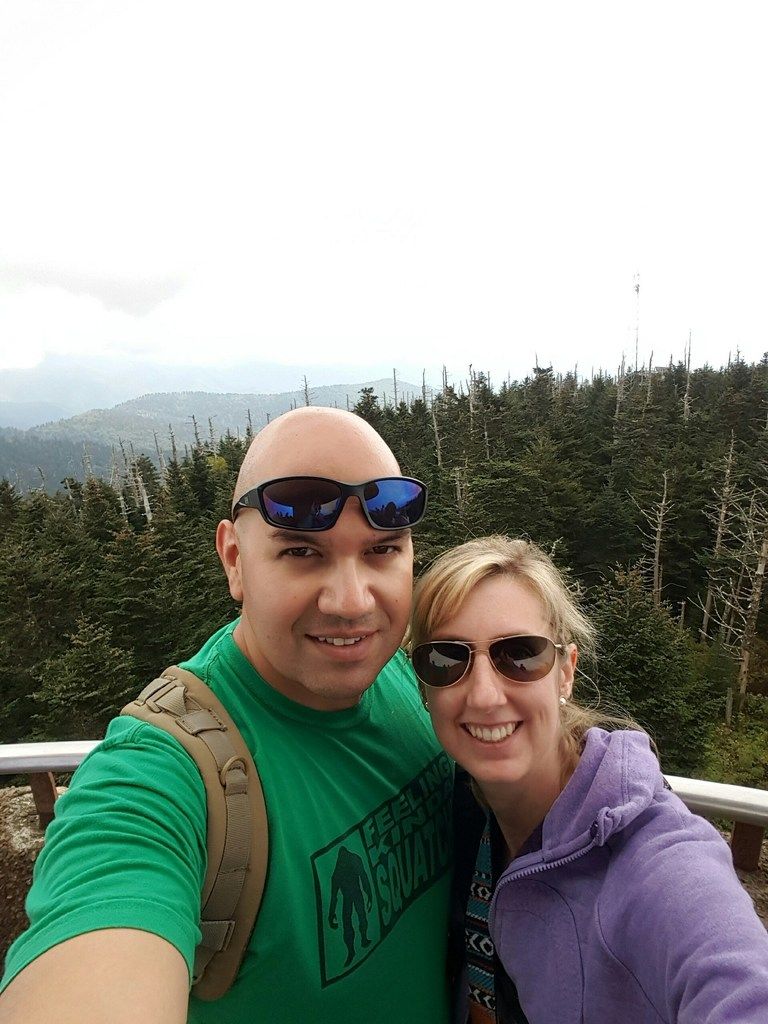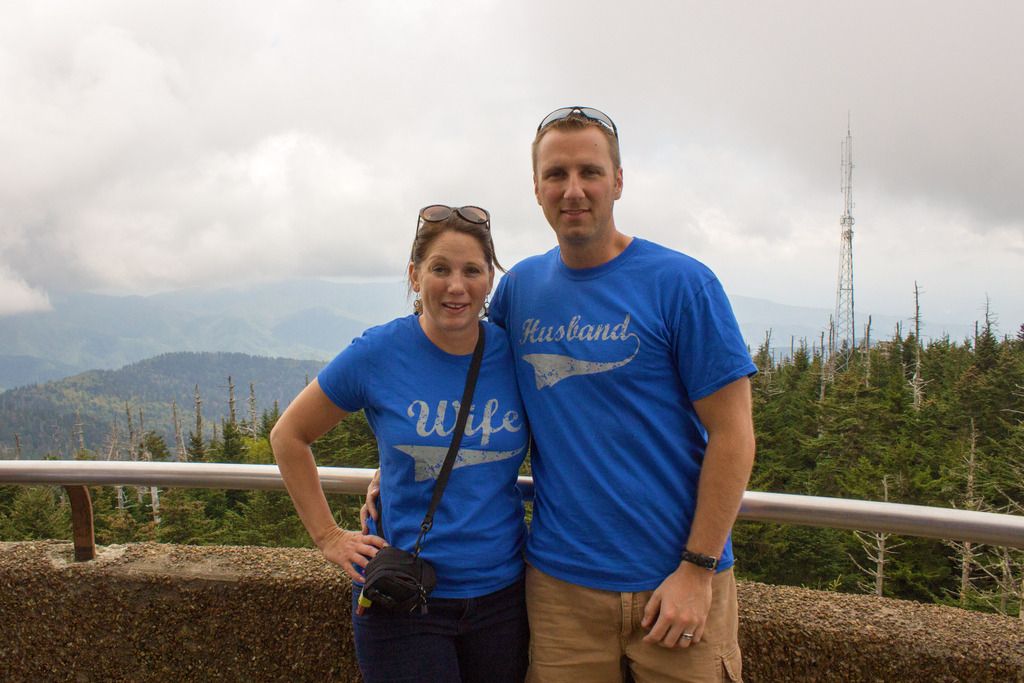 If you ever visit the Smokey Mountains we highly recommend visiting Clingman's Dome. Its a beautiful drive and you can then brag you've hiked to the highest point in the Smokies.