I love baking delicious sweets for my family and friends, but I have always been a little intimidated with decorating. I came across these
rose cupcakes
, and thought they were so beautiful, but they looked so hard to make. I did a little research and found a few tutorials on Pinterest. The tutorials looked so easy, but I was totally expecting a #PinterestFail. After watching a few YouTube videos, I decided I was going to try it out on the cupcakes I was making this last weekend for Easter. It took a few tries, but I was so shocked at how easy it actually ended up being. So today I wanted to share my tips for making these DIY Rose Cupcakes.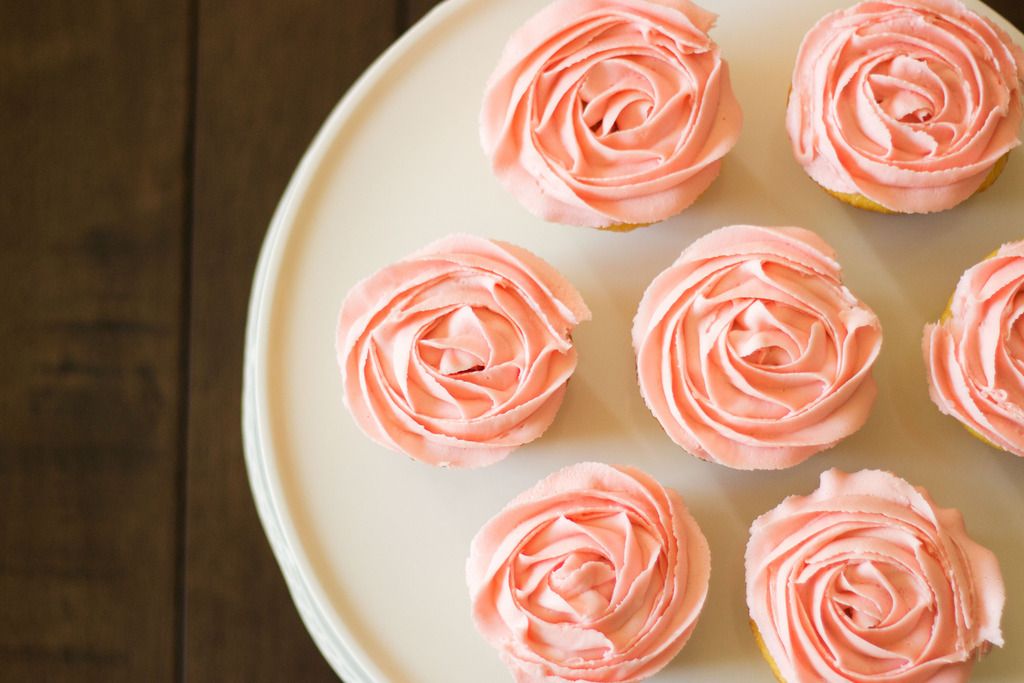 The first tip is to start with a nice stiff buttercream frosting. BTW, I used a lemon cake mix and they were so delish with this Almond Buttercream Frosting.
Almond Buttercream Frosting recipe:
-- 2 sticks of softened butter
-- 3-4 cups of powdered sugar
-- 1 tbs vanilla extract
-- 1 tsp almond extract
Mix your softened butter with a paddle attachment for about 4-5 minutes until it's light and fluffy. Make sure it has a chance to come to room temp and is soft before mixing. Then add your powdered sugar 1/2 cup at a time - I ended up using 3 cups. If your frosting seems too thick you can add a tiny bit of milk; if the frosting is too soft, keep adding powdered sugar until it's sort of stiff, but not too hard. Then mix in a little food coloring to get your desired color.
You will then fill your piping bag with the frosting. I used the Wilton 2D star tip, but I hear you can also use the 1M or 2C tip. Squeeze your frosting to the bottom. Make sure all of the air is out of the piping bag and the top of the bag is twisted tight. When you are piping, make sure to squeeze from the top of the bag. This will ensure you have even pressure and your frosting won't stop mid-way.
To begin piping, hold your bag straight up and down and begin placing a dot in the center. Then continue to swirl around about 3 times or until your cupcake is fully covered. The hardest part is making sure you keep your swirls close together to completely cover the cupcake and making sure you have even pressure so your frosting doesn't stop. Again it's important to squeeze from the top for even pressure. I messed up about 4 cupcakes before I got the hang of things. I had 18 to decorate, so messing up 4 wasn't too bad. I ended up just piping over them, so they just had lots of extra frosting!
I had Rick take a quick little video of how to do this, as I found it so much easier to watch someone do it versus reading about it. So hopefully this will be more helpful!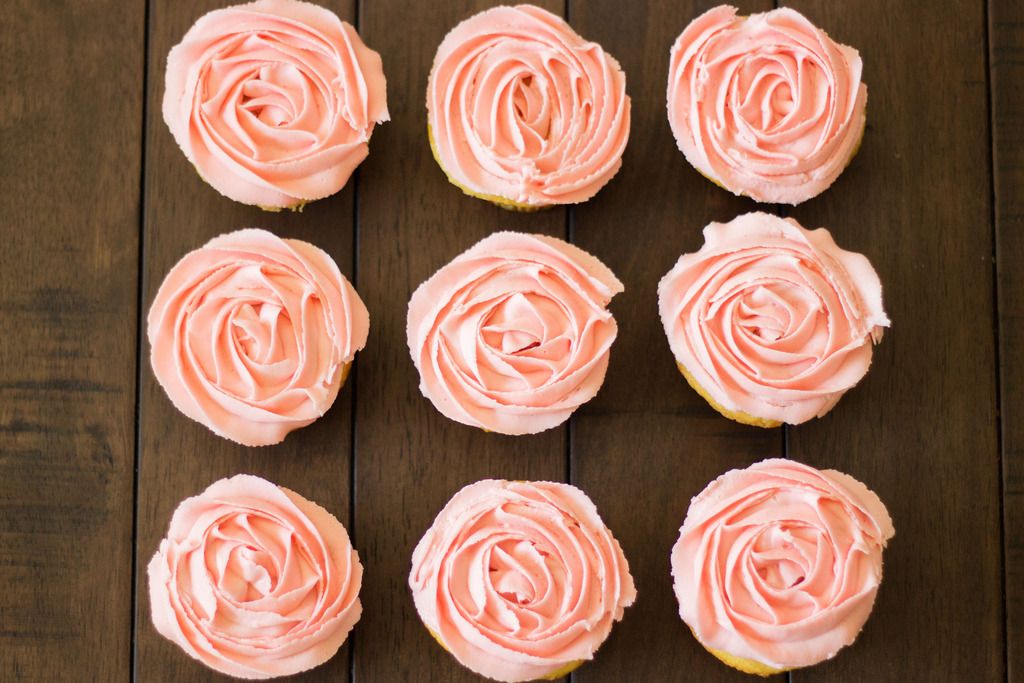 My cupcakes were a hit and my family was impressed. My Mom said they were almost too pretty to eat, but that of course didn't stop my family. I will definitely decorate these again, and I think they would be perfect for Mother's Day or a Baby or Wedding Shower.
Linking up with Anne from
In Residence
for
Pin to Present
.