One of the things I have been wanting to do is explore our city a little more. I live and work within a 4 mile area that has plenty of restaurants and shopping. But there are so many fun parts of our city that we miss out on by staying in our neck of the woods. Now that the weather is starting to warm up, there are no excuses to stay cooped up, so I'm trying to get out of my comfort zone and explore some new places.
One of the places I've been meaning to explore is the
North Market
. I've lived here for almost 2 decades and have never been there, and boy was I totally missing out. The North Market is a public market that has been serving Central Ohio since 1876. It is home to dozens of unique, independent local merchants and farmers.
The first floor is filled with different stalls where you can purchase produce, meats, artisan cheeses, pastries, as well as many different food vendors. You can also find kitchenware, wines and beers, spices and fresh flowers.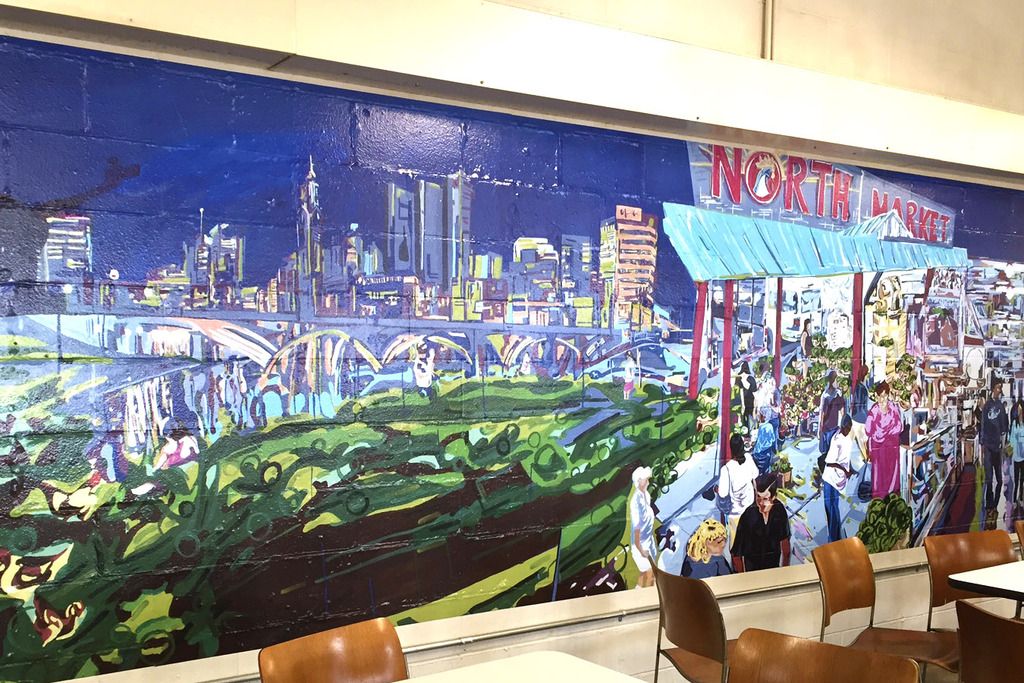 The second floor is loft-like and overlooks the market. There are tables and chairs set up so you can sit down and eat from one of the many food vendors. We picked up a sandwich from
Katzinger's Little Deli
and enjoyed people watching from above. There are also lots of beautiful murals and local artwork on the walls like in the photo above.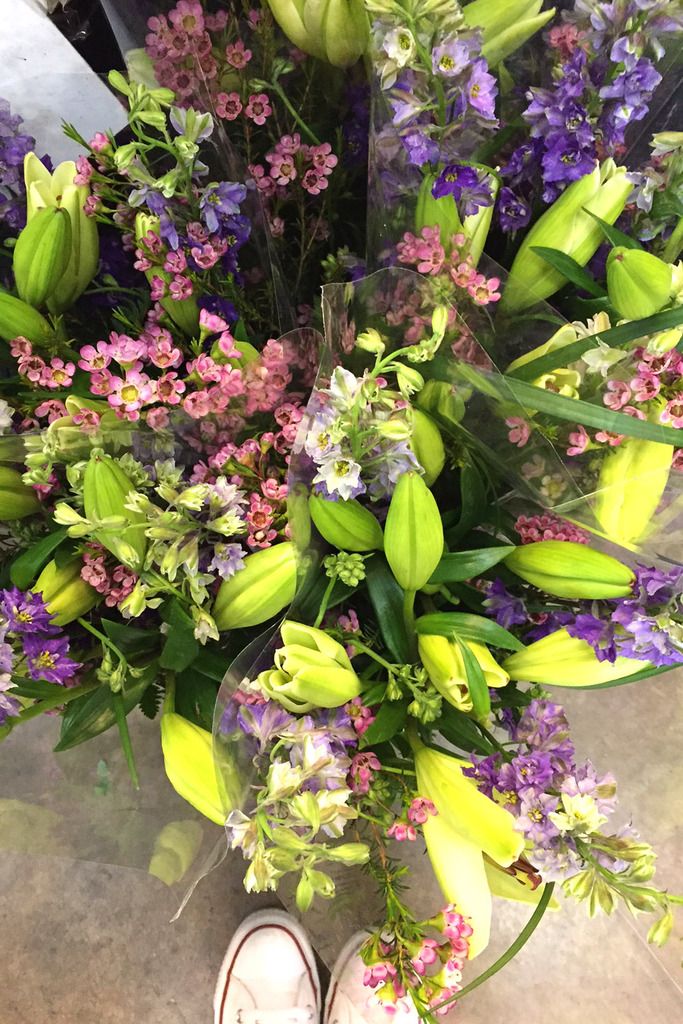 After lunch we took our time browsing through the market, and taking a million pictures of the beautiful blooms at Market Blooms. All of the flowers looked absolutely perfect, almost too perfect to be real!
We also picked up some homemade jam, which was handcrafted from a
home kitchen in Bexley
. The Strawberry Champagne Jam was delish on my toast the next morning. I will definitely have to go back and try some of the other flavors.
We also picked up some juice from
Bubbles, The Tea and Juice Company
. I was intrigued by this Strawberry Basil Lemonade and it did not disappoint. It was sweet, but a little tart from the lemon and basil (and yes that is a sprig of fresh basil in there). We also picked up a Mint Ginger Limeade for Rick and he enjoyed it as well. It was a little spicy from the ginger, but had a nice refreshing flavor from the mint, and included a sprig of fresh mint as well. FYI -- there is a Bubbles at Easton and Polaris mall if you are interested in trying but can't make it downtown.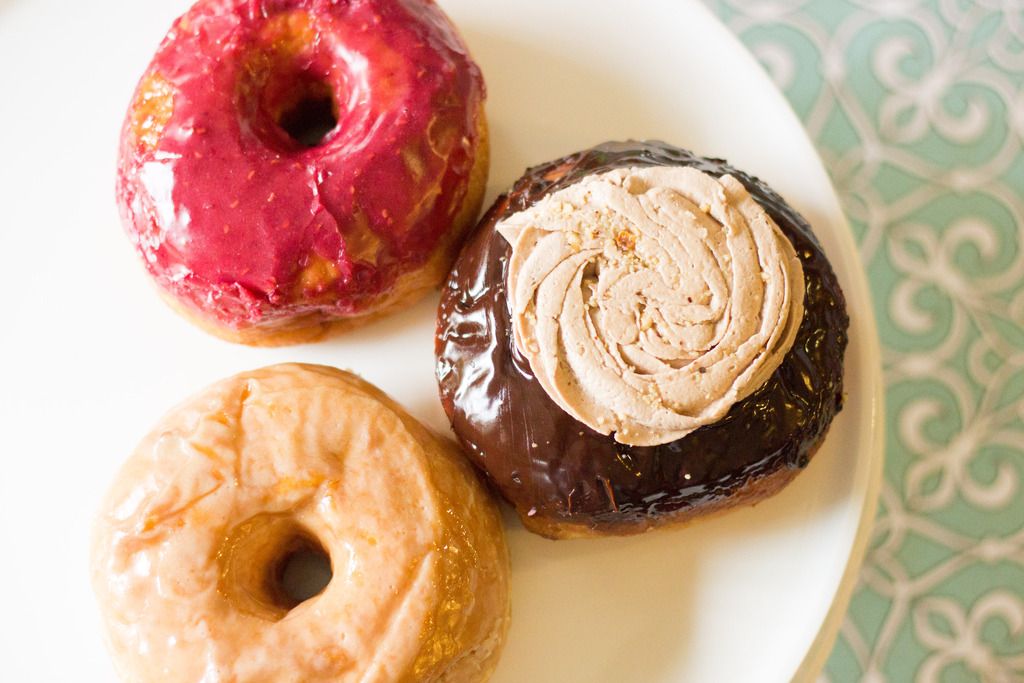 We also picked up some donuts for dessert later from
Destination Donuts
. OMG these were amazing! The donuts themselves reminded me of a fresh pretzel. They were very dense, but kind of light in a way. And they had some really unique flavors. We tried the Raspberry Hibiscus, Nutella and Butterscotch. They were all very good, but the Nutella was my favorite. I was a little sad when it was all gone. We will definitely be buying more of these in the future. Fun fact, Heather who owns Destination Donuts won the Donut Showdown on the Cooking Channel. Yep award winning donuts in our town!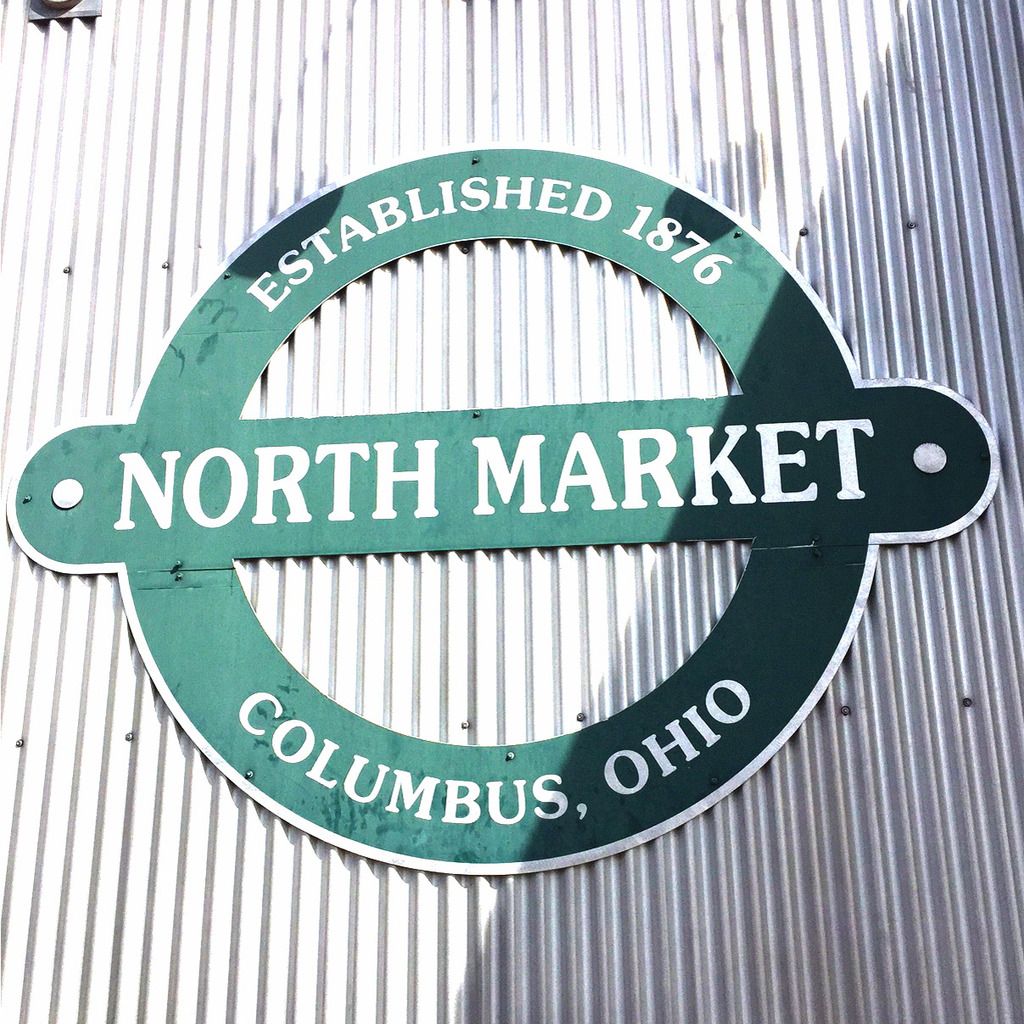 If you have never been to the North Market, definitely check it out. It's the perfect spot for lunch or to pick up some unique and local gifts. The parking situation was a little crazy for us because it was St Paddy's day weekend and downtown was a little crowded (and crazy!), but we managed to find a lot down the street for $5. If you park in the lot on the East side of the market, or one of the area garages, you can get your parking ticket validated and it's only $1 an hour for up to 2 hours. Also, according to the North Market's website, parking is free for 1 hour on Mondays.
More local adventures to come! Happy Monday!
PS -- my blog got a little makeover this weekend. I'm still working on tweaking a few things, but if you are viewing on mobile or via Bloglovin, click through to see the full site. Let me know what you think!