Happy Monday! Can you believe Easter is less than a week away?!? One of my favorite Easter traditions is going to church on Easter. There is always special music and the church is full of beautiful Easter lilies and tulips. The whole service smells wonderful!
Another favorite Easter tradition is wearing a new Spring dress to church. Every year, as far as I remember, I have always gotten a new dress for Easter Sunday. It's a tradition my Mom started with us kids and one that I have continued. My Mom always said if you aren't wearing a new dress on Easter, a bird will poop on your head. My Mom swears this happened to my Great Grandmother, so of course it's true right?!? Any excuse to buy a new dress works for me.
I always start about a month ahead of time looking at what's new. I love bright colors and floral prints for Spring. It's a time for a more happier and brighter wardrobe.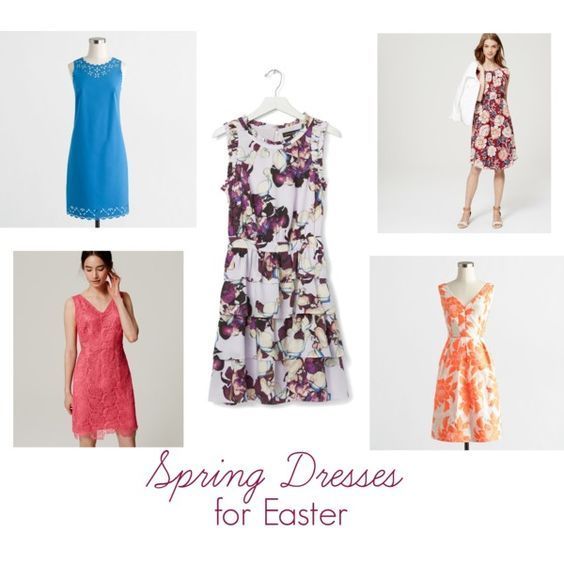 Here are some of my favorite dresses for Spring that would be perfect for Easter Sunday. One of them is actually the dress that I chose. Well unless I change my mind this week, which is always a possibility. Last year I ended up with 2 dresses since I couldn't decide. Which one do you think I chose? Hint: it is a floral print. I'll be sure to reveal next week!
Do you have any favorite Easter traditions? Where is your favorite place to buy a Spring dress? I always seem to go with Loft or J Crew Factory. The one in the middle is from Banana Republic and although I don't normally shop there, I loved the color and the ruffles on this dress. You must click through as it's much prettier on.
Past Easter Dresses: